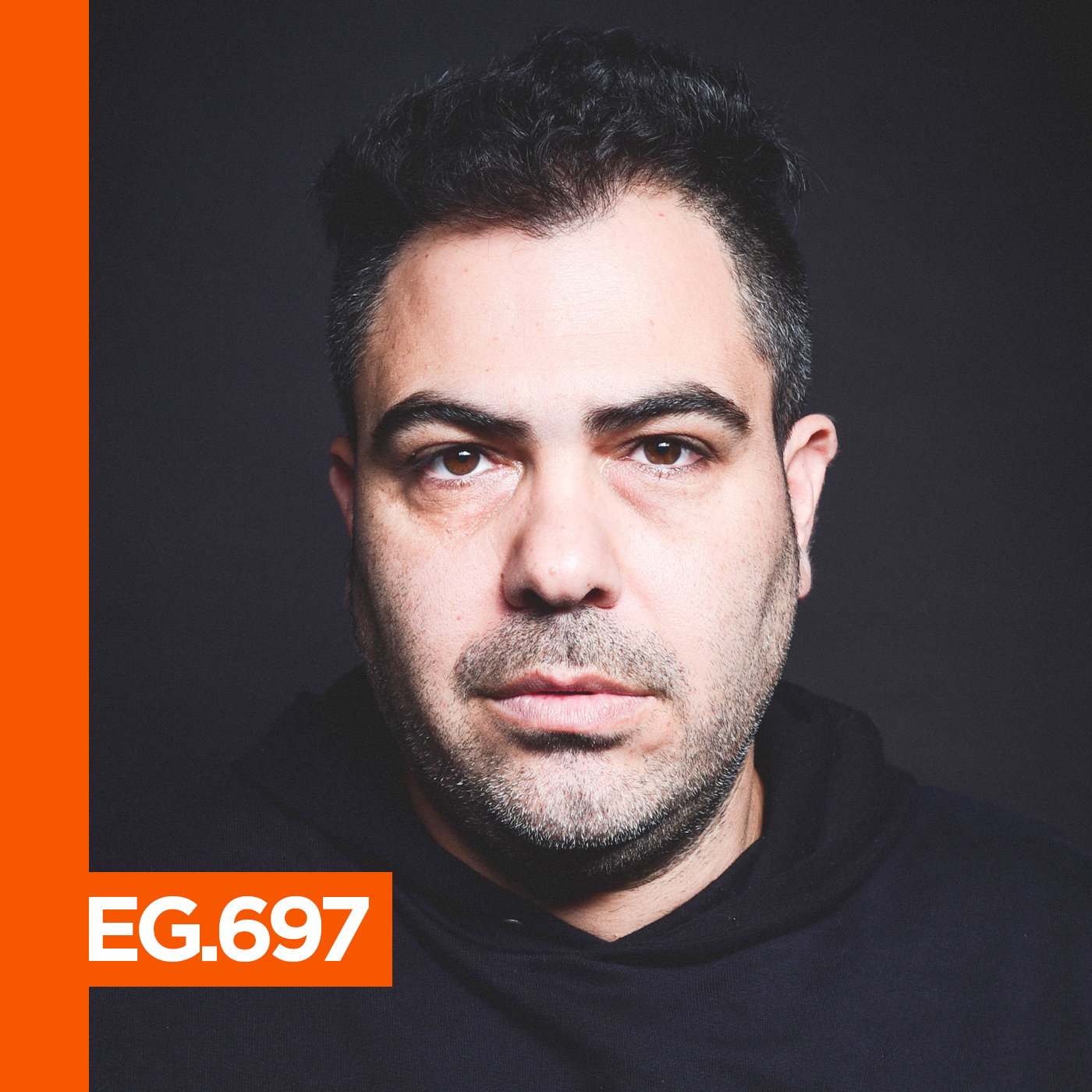 Chicola's 'Could be Heaven' Remixes are now available. Grab yours here.
An illustrious career stretching over two decades, Chicola has become one of Israel's chief musical exports. Transforming the underground house scene in his homeland with domestic residencies at the likes of "Haomann 17" and successful releases on Tommy Boy and KTA in the post-millennium years, a decade later, Chicola became and integral part of the vibrant Israeli scene with close friends, Khen, Sahar Z and Guy Mantzur. Hugely successful EPs for Sudbeat, Lost & Found and Plattenbank between 2013 and 2015 found platinum support from Sasha, Digweed, Tenaglia and Dubfire. Moreover, gigs across Europe and Israel lit up Guy J's sold out Lost & Found parties including appearances at Holland's ADE in 2014 & 15 and a London performance with Nick Warren.
2016's continued assault resulted in a No. 1 status in Lost & Found's Beatport sales charts for "Childhood", supported by Dixon, Ame, Guy J and Cattaneo, while prolific output across microCastle, Plattenbank and Tenampa saw sustained Beatport top 10 chart success. Simultaneously, a plethora of sold out gigs across Argentina and India, in Buenos Aries, Mumbai, and Goa, plus events in London, Amsterdam, Berlin and his Tel Aviv hometown, ensured Chicola continued status as one of the underground industry's leading lights.
Already receiving a No. 1 Beatport Progressive House hit with the "Yoav" EP on Lost & Found in October 2017, the year culminated in a debut full-length album for Guy J's label; "Could Be Heaven" thus signaled significant success in November 2017. A No. 1 best-seller in Beatport's Electronica charts saw Chicola simultaneously reach the No. 2 and 3 spots in Progressive House and Techno respectively, while blue-chip support for the Israeli's 12-track magnum opus has come from Nicole Moudaber, Hernan Cattaneo, Nick Warren and fellow countryman, Guy Mantzur. Moreover, given exclusive access to album material, the renowned German duo, Tale Of Us championed "Backstabber" for the duration of their summer residency at Ibiza's "Privilege".
Taking "Could Be Heaven" across the globe, an album tour saw Chicola return from capacity gigs across the continents, from Russia and Hungary to India and Argentina with its zenith at "The Bow" in Buenos Aries before 'sold out' shows in Rosario, and with Guy J in Budapest. Racking up the air miles, Chicola's performances behind the decks continue to mesmerize club-goers across the world that include a performance at Belgium's "Tomorrowland 2018" and an Australian tour later in the year.
As Chicola maintains a stellar profile, "Could Be Heaven" continues to dominate through a series of high-profile, high-caliber remixes from the likes of Karmon, Ruede Hagelstein, and Johannes Brecht, with support coming from the DJ glitterati that includes the likes of Tenaglia, Soloman, Digweed and Dubfire.
The culmination of years of hard work and dancefloor know-how, the underground experiment continues with Chicola's place in dance music's laboratory yielding nothing but positive results and aural gold. A 24-carat future is all but assured.
01. Chicola – If He Thought You Ever Changed Your Mind ( Johannes Brecht Remix ) – Lost & Found
02. Nibua – Desert Storm – Family N.A.M.E
03. Sabb, DAVI – Full Moon Tale (Roy Rosenfeld Remix) – Radiant
04. Chicola – Velvet Afternoon ( Karmon Remix ) – Lost & Found
05. Hernan Cattaneo & Soundexile – Astron (Davi Remix) – Sudbeat
06. Oliver Koletzki, Niko Schwind, Koletzki & Schwind – Camps Bay – Stil Vor Talent
07. Volen Sentir – Straler – Shanti Radio Moscow
08. Eclept – Metomorphoses – Hydroza
09. Clawz Sg – Jewel (Mashk Remix) – Inner Symphony
10. Chicola – Could Heaven Be (Ruede Hagelstein Remix ) – Lost&Found