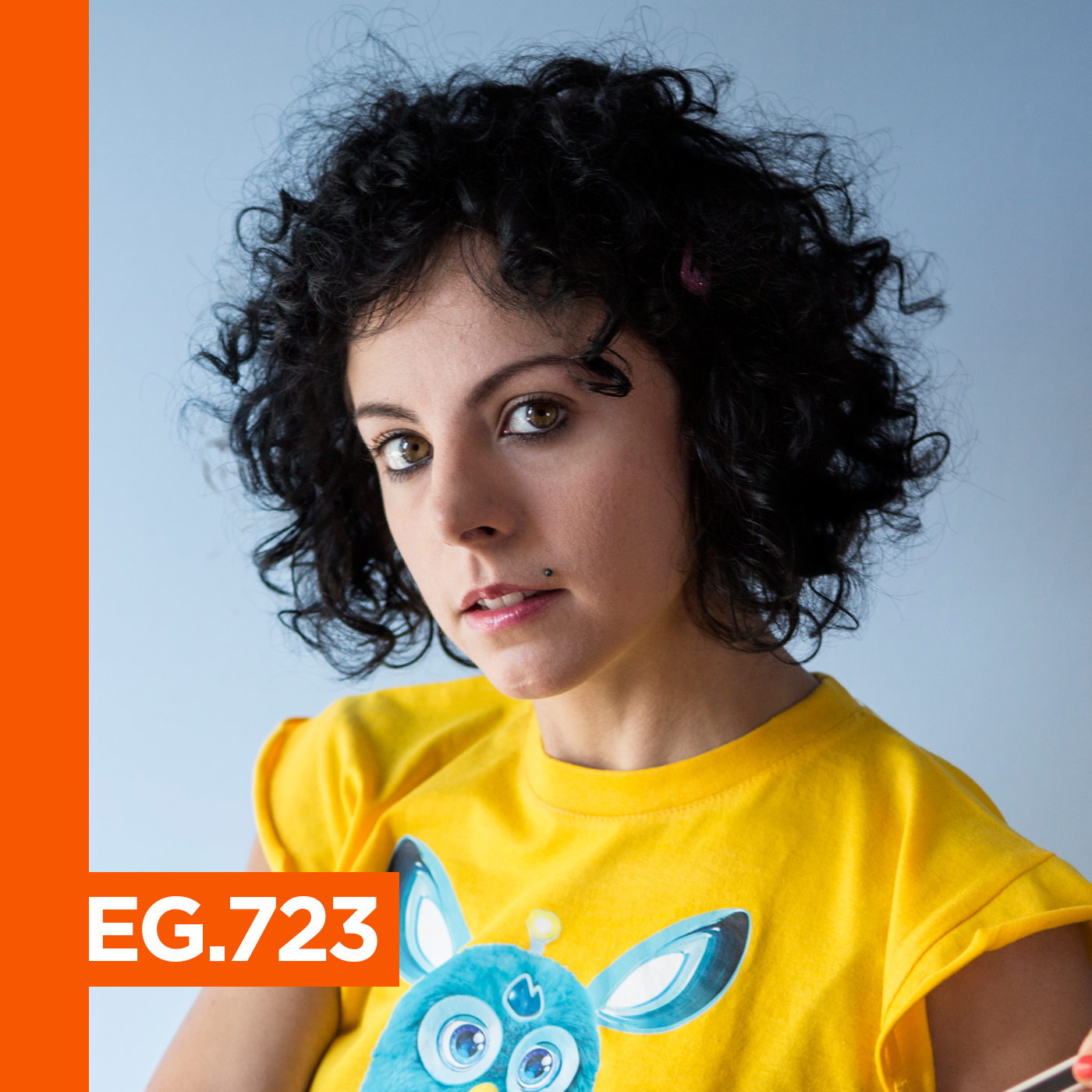 On Friday November 23rd Giorgia Angiuli released her debut album on Stil Vor Talent. Listen on Spotify here.
'In A Pink Bubble' deserved the respect from the press and received different positive feedbacks and reviews in Dj Mag UK/worldwide, Dj Mag Brazil, TRAX (France), 9'5 on Dj Mag Spain, 10/10 on Faze Magazin Germany, Dj Mag Italy, Magnetic Magazine, Electronic Groove, Attack Magazine (London), Dj Mag (Mexico), Wired (Italia), Soundwall (Italia), LIFO (Greece), ClubbingSpain (Spain), Radionica (Colombia).
In 2018, Giorgia has been playing in some of the most important clubs and festivals in the world, like Aquasella in Spain, Epizode in Vietnam, Fort in Tossa in Spain, Kappa FuturFestival in Torino, ZÜRICH OPENAIR, Les Plages Électroniques in Cannes, DEDGE Festival São Paulo, Warung Tour São Paulo, Pleinvrees Festival in Amsterdam, Audioriver in Płock Poland, Piknic Électronik Melbourne + Babylon Festival + Cafe del Mar Sydney, Rock'n Solex in Rennes France, PYREX ARENA in Santa Cesarea Italy (with Paul Kalkbrenner), Elektric Park in Paris, Electric Castle in the Banffy Castle Romania, Castello Sforzesco in Milano with Take It Easy.
And different clubs like: Amnesia Ibiza, The Grand Factory in Beirut, Watergate in Berlin, Input in Barcelona, Soho Garden in Dubai, Beit Maariv in Tel Aviv, De Marktkantine in Amsterdam, Rex in Paris, Tenax in Florence, Oval Space in London, Bessonniza in Moscou, D! Club in Lausanne, Caos in Campinas Brasil, Industria in Porto, Sonora Bilbao, Metro Alicante, Pacha and Harry Klein in Munich, Smolna in Varsovia Poland.
She did an extraordinary debut USA Tour, doing Output in New York with Kink, Great Northern in SF, Union in LA, Spybar in Chicago, Treehouse in Miami, Movement Official after party of Movement in Detroit with Maceo Plex, El Paso, The Fairmount in Montreal.
What's next on her agenda?
Currently she's on her second tour in the US, the 'Pink Album Tour' is doing two amazing festivals: CRSSD in San Diego (main stage!) and The Cityfox Live (with a great selection of some of the best live acts of this planet), she will visit Flash in Washington, Bijou in Boston, Sound in LA. She will visit LooLoo in CDMX, Bar Americas in Guadalajara, Hardpop in Ciudad Juarez.
In the next months, she will visit some amazing clubs like The Church in Stockholm, Cafe D'Anvers, Fusion Club in Münster, Tama Club in Poznan, Baum Club in Bogotá.
She will too some other nice festivals this 2019 like Le Printemps de Bourges in France, TRIBE festival in Sao Paulo, XXXPERIENCE in Itajaí, Baum Park Medellín, Exit in Serbia, Weekend Beach Festival Málaga Spain, Grüne Sonne in Munich, Marvellous Island in Paris, Sandbox in Egypt.. and many many other cool festivals
Currently she is touring USA / Mexico presenting her album:
USA & Mexico "Pink Bubble Tour"
14.02 Flash Washington
15.02 Bijou Boston
16.02 Cityfox Live Festival New York
21.02 Bar Americas Guadalajara
22.02 Hardpop Ciudad Juarez
28.02 LooLoo Mexico City
01.03 Sound Nightclub Los Angeles
02.03 CRSSD festival San Diego
01. Jon Hopkins – Vessel
02. Bxentric – Afon
03. Portable Sunsets – Stairlight (Dave DK remix)
04. Do Matter – Plaid
05. Reflejo – Murcof
06. Plastikman – EXpand (Tale Of Us Remix)
07. Giorgia Angiuli – Music is Life
08. Patrice Baumel – Serpent
09. D-nox & Beckers – Disorder
10. Thowing Snow – Clasp
11. Giorgia Angiuli – Copenhagen
12. Marc Romboy – Voyage de la planète