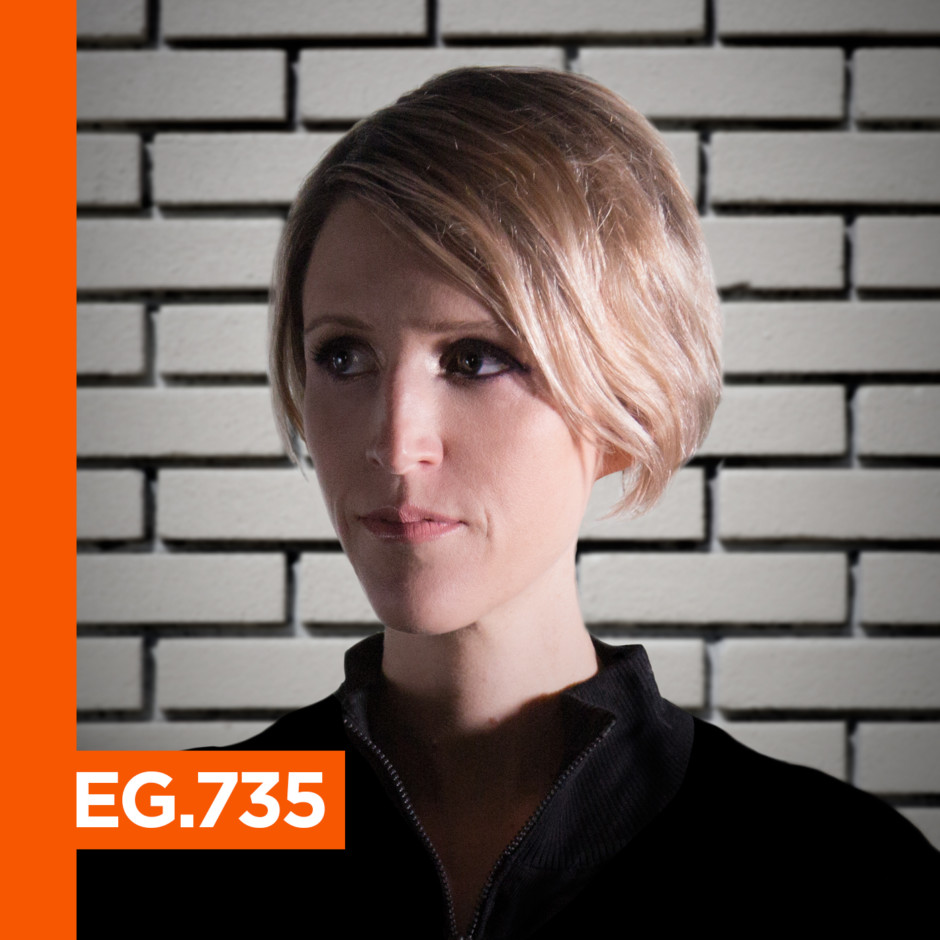 Kate Simko recently remixed Francesca Lombardo's 'Rain' on Echollette. Check her remix here.
Kate Simko's sound is melodic, driving, jacking, and funky, influenced by her Chicago roots and training in piano and jazz music. By this time her own music began surfacing on Ghostly's Spectral Sound alongside the likes of Matthew Dear and  Ryan Elliott in 2007, she had already marked herself out as a live act and DJ on the rise, with XLR8R naming her one of Chicago's Top 10 DJs. She began her career DJing on WNUR radio in Chicago in the early 2000s and has been collecting vinyl since the late '90s, opting for funky, rolling cuts, often also driving and energetic. She's since performed at some of the world's leading venues, including Berghain, Panorama Bar, Warung, fabric, the Montreal Jazz Festival, Movement Festival, MUTEK, Eleven in Tokyo, and Paris' Rex.
On a production front, you'll find Simko's work sprinkled scattered across the discographies of Leftroom, Get Physical, Hello?Repeat, The Vinyl Factory, No.19, and Sasha's Last Night On Earth. This includes several albums and a long list of 12"s,  solo and in various collaborations. In there you'll also find her all-female, classical-electronic ensemble London Electronic Orchestra, launched in London in 2012. The group has performed throughout the UK, including Latitude Festival, Bestival, Festival No 6, and Wonderfruit in Thailand, and has played at shows in Ibiza, New York, Chicago, Wonderfruit in Thailand, and beyond. UK label The Vinyl Factory released the debut 'Kate Simko & London Electronic Orchestra' album in 2016, featuring 11 tracks melding Kate's background in classical and electronic music.
Melodic, driving, jacking and funky, Kate's distinctive sound continues to inspire dance floors across the globe.
1. Chrissy – Like a Fantasy – Chiwax
2. Wax – 60006A – WAX
3. Mark Broom – Stunned 97 Mix – MPlant
4. Kate Simko – Spirit Release – XLR8R +
5. Skream – Sleepy Time – We Are The Brave
6. Greg Gow – Lantana – Planet E
7. Eskapist – Sleeper – Figure
8. Mikael Jonasson – Kosmos – SuaraTWR72 Remix
9. The Advent – High Horse – Klockworks
10. Spencer Parker – Riff Shapes – Work Them Records
11. Eskapist – Islet Observer – Figure
12. Ceri – Life Holstee – FYO
13. Cassy – Beat Your Feet – Kwench
14. Francesca Lombardo – Rain (Tobi Neumann Remix) – Cooltempo
15. Chocky – Boogie Groove – STUG Music
16. Arthur Baker – Into the Groove (Jansons Remix) – VIVa Music
17. Mosca – Strange Force – Kalambur
18. Cinthie – Time to Move – Aus