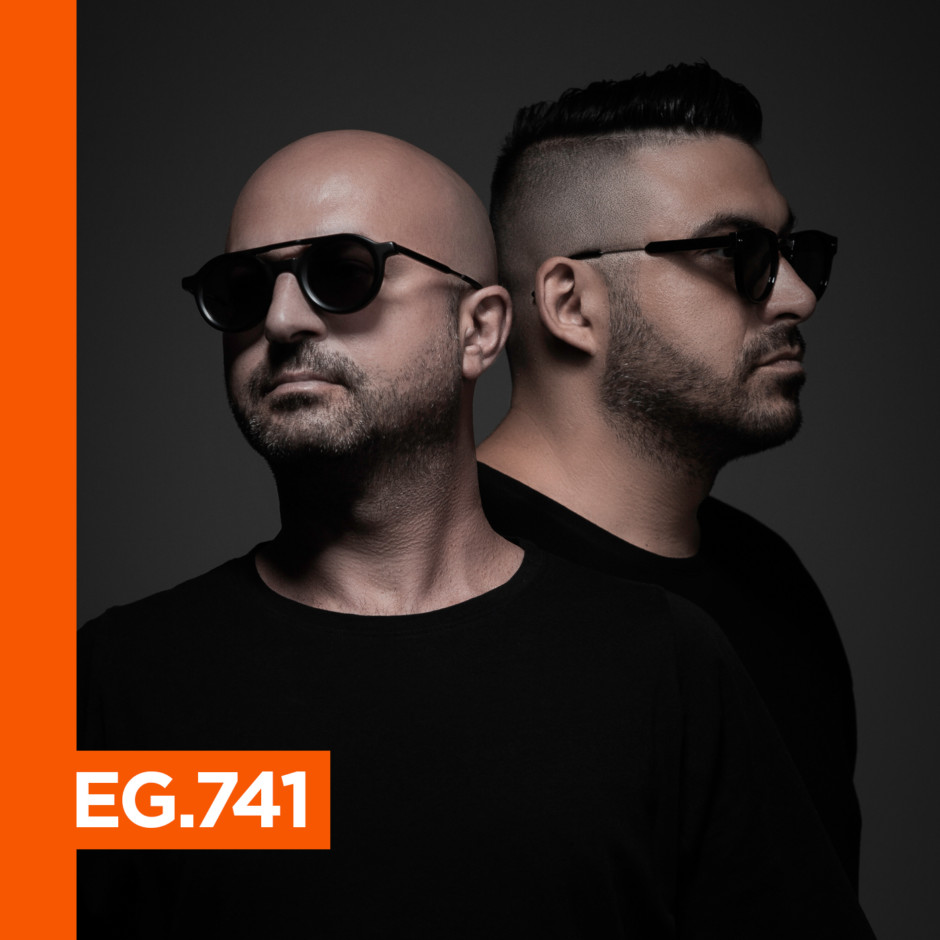 The Neverdogs is a story about talent and passion which began in 2000 in Florence when Tommy Paone met Marco De Gregorio: two DJs originally from Catanzaro who had begun their careers separately in the early 90s. The pairing quickly became a rising act of note, touring their native Italy and featuring across a host of the country's most notable clubs, including Cocorico (Rimini), Tenax (Florence) and Docshow (Bologna) to name just a few.
2002 marked an introduction into the world of production after meeting Davide Roberto aka Fortyseven, an artist they still collaborate with to this day, welcoming early support from the likes of Satoshi Tomiie and Steve Lawler. In winter of 2005, renowned institution The Egg invited them to become residents, proving to be the initial catalyst in a long-standing relationship with London that still stands firm to this day, and establishing themselves as core members of city's nightlife scene. Paone and De Gregorio also quickly made key contacts in Ibiza, featuring at some of the White Isle's most exclusive villa parties and institutions including Space, Ushuaia and Privilege.
Having established themselves as one of the island's most notable acts, the duo were soon invited by Marco Carola to play at Music On's Miami WMC afterparty, before featuring as part of the brand's Ibiza line up across the 2012 season – the start of their on-going relationship as core Music On residents. The duo now feature as a key and integral part of Music On, both within Ibiza and across their worldwide showcases, regularly featuring as part of both Music On tours worldwide and their separate projects including 'It's All About The Music' events across Europe and within their adopted home of London at the likes of KOKO, Electric Brixton and Fire.
The duo have also become key fixtures at The BPM Festival where they have performed at both the Mexico and Portugal editions alongside artists including Marco Carola, Martinez Brothers, Jamie Jones, Stacey Pullen, Hector, Richy Ahmed and waFF – not to mention their monumental 25 hour set at the final afterparty of the festival in 2017. Add to the mix releases on the likes of Roush, Deeperfect, Oblack, Moan and Decay, plus Neverdogs productions remixes by Hector Couto, Leon, Yaya and Russ Yallop, and it's clear to see the duo's position as two of the most exciting talents within their ever-evolving scene.
2018 signalled the start of a new chapter in the Neverdogs journey, spending the majority of the year working on their debut album which features collaborations with Spencer Kennedy, son of Errol Kennedy – former drummer of 'The Imagination', whilst also beginning work on establishing their brand new record label 'Bamboleo' alongside Andrea Giungato and Phil Pulitano (BPM Festival), with the launch of the project at BPM Festival Portugal in late 2018.
With 2019 now in full swing, the duo have brought Bamboleo back to London via a series of monthly showcases at 93 Feet East with guests including Oxia, Stacey Pullen, wAFF and Nathan Barato, whilst launching the label courtesy of their 'Underground Activity EP' in mid-February, gaining notable support from both international media and industry heavyweight's in the process. With further EP's scheduled from close friends and colleagues, as well as the release of their highly anticipated debut LP across the months ahead, expect the rest of the year to welcome a wealth of original material from Neverdogs and more as they continue their rise as one of the genres most exciting acts.