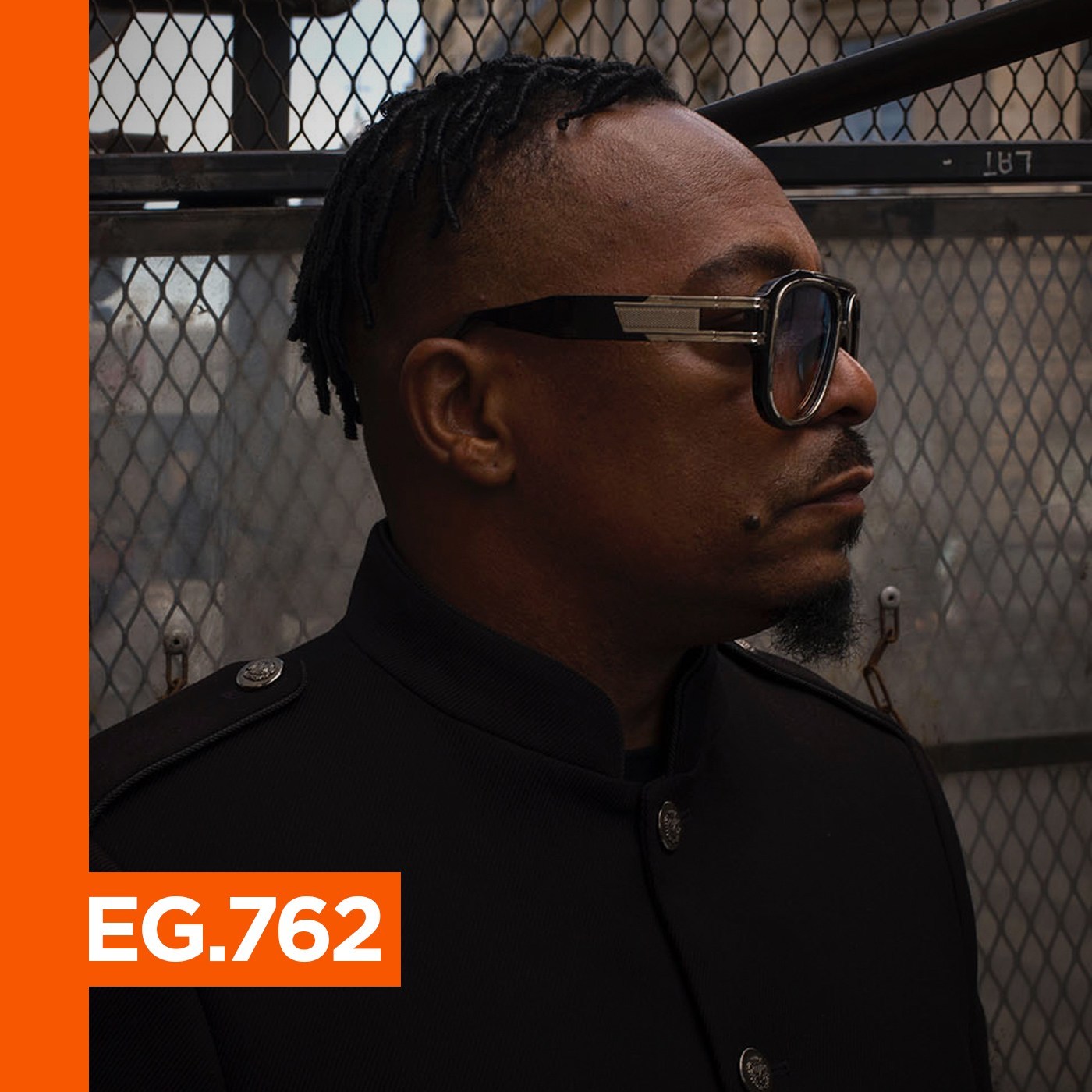 [mixcloud https://www.mixcloud.com/egpodcast/eg762-roy-davis-jr/ width=100% height=60 hide_cover=1 mini=1 light=1]
Recorded Live
Davis grew up in Chicago, Illinois, and was turned on to house music at an early age by the likes of Lil' Louis, DJ Pierre, Farley Keith (Farley Jackmaster Funk) & Marshall Jefferson. Davis began his own production company named Phuture in the late 1980s and went on to become an A&R scout for record label Strictly Rhythm in NYC whilst also running his Chicago founded record label Undaground Therapy Muzik.
A few years later Roy Davis and singer-songwriter Peven Everett wrote and produced the single "Gabriel" which was released on Large Records and later licensed and released on XL Recordings in 1996. The track garnered international airplay, and was played in nightclubs around the world. It peaked at #22 in the UK Singles Chart in November 1997. The single sold over 200,000 copies, and has appeared on numerous of compilation albums including Desert Island Mix from Gilles Peterson and continues to be a pioneering record in the history of Garage & House music.
In 2004, Davis' track, About Love reached #70 in the UK Singles Chart. Adding to the list of previous chart success with records such as "Who Dares To Believe In Me" under alias The Believers and "All I Do" released on Omar-S artist-run label FXHE.
Roy Davis Jr., has also been known for his work for Daft Punk's label Roulè which operated out of Paris in the early 90's and also his production work for artists Eric Benet / Faith Evans, Mary J Blige, Seal, Patti LaBelle, Christina Milian and Morcheeba.