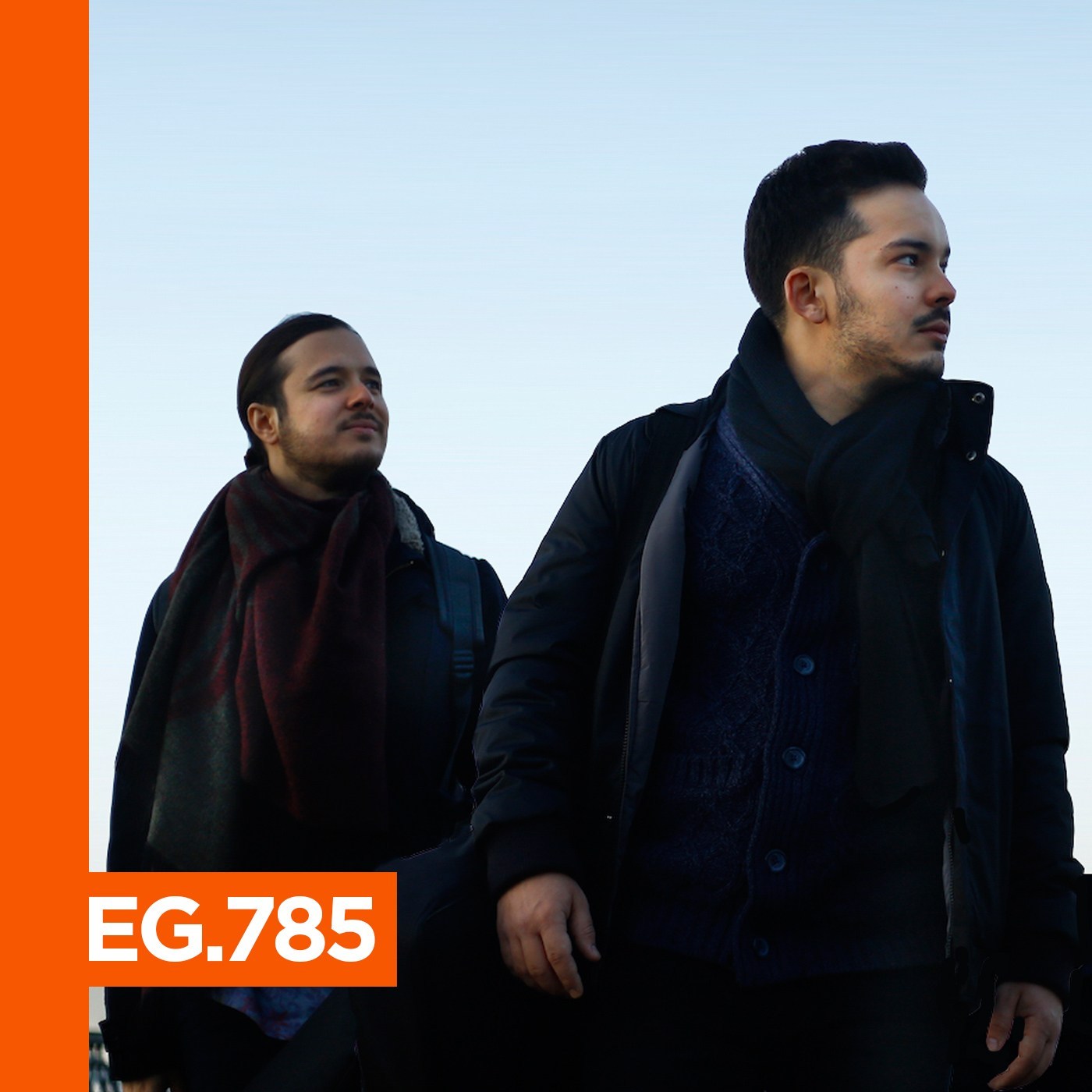 "In this new journey we blended various genres of music along with guitar & keyboard improvisations. As we are highly inspired by progressive rock & organic music, we focused on building up an eclectic set, starting off slowly, merging acoustic instruments & electronic grooves. As the story evolves, the set gets dreamy & definitely more dynamic. Progressively we find ourselves lost in hypnotic & soothing soundscapes. This set has different shades of emotions, it is melancholic & joyful. Happy ride!" – Pandhora
Since embarking on its music journey in 2015, Pandhora has been shaping its own psychedelic & progressive sound signature. Highly inspired by various sub-genres of rock and electronic music, the duo's productions involve acoustic instruments and subtle organic touches. Strengthened by over a decade of multi-instrumental practice and music theory training, Pandhora has an unframed and eclectic approach to music composition.
'Deep Psychedelia' – their nature-inspired Live Act has seen daylight in 2018. Since then, they have been touring colorful grounds. From Europe to Mexico and all the way to the Middle East and India, their music travelled through inspiring venues and swaying crowds. Ranging from electronica to upbeat progressive house, their tracks tell a story of intriguing soundscapes. Combining driven guitar & keyboard improvisations, they aim at guiding the audience delicately into acoustic spaces. As the story unveils, they aspire to create an ever-changing poetic tale.
During the past 5 years, they produced and released over 40 tracks on their own imprint Art Vibes and established labels such as Pipe & Pochet, Souq Records, House Music With Love and many more. Throughout 2020, they will be working on new projects, exploring varied song formats & styles. They will blend organic and electronic sounds as well as experimenting with their own vocals.
01. Alex Twin Pandora (Pandhora Remix) [Pipe & Pochet]
02. Jamie Stevens, Luka Sambe – The Ones That Say No (Original Mix) [Magician On Duty]
03. Cyantist – Everywhere (Original Mix) [Aftertech Records]
04. Anatolian Sessions – Delichones [Art Vibes]
05. Purple Pill Feat. HRSSN – Just A Little (Sunrise Mix)
06. Meither – Idyllic (Max TenRom Remix) [Harabe]
07. Aalson & Minorah – Last One [Sinners]
08. Nacim Gastli – Puesta Del Sol (Mynox Remix) [Art Vibes]
09. Pablo Bolivar – Kuiu (Agatha Pher remix)
10. Anatolian Sessions – Theia (Pandhora Remix) [Art Vibes]
11. B.A.X. – Dandelions