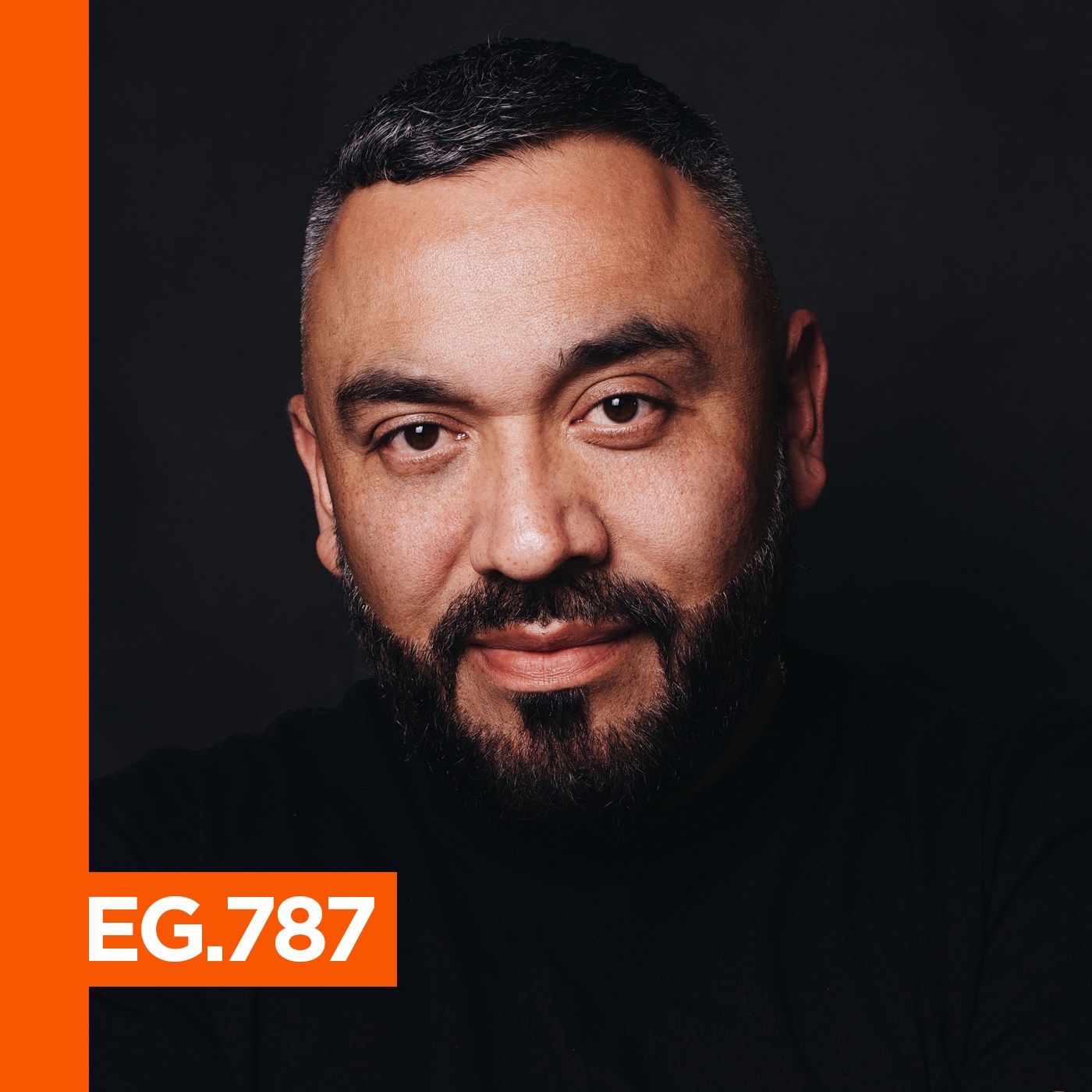 "This mix is a snapshot as to where my ears are at the current moment. There's some proper soulful house and there's some chugging techno for your listening pleasure. I really hope you enjoy this mix as much as I enjoyed mixing it for you all. Peace and love!" – Harry Romero
In the beginning, jack had a groove. And thanks to heavyweight house heroes like Harry Romero, that groove is now coming back. "My love of house came from the culture," explains Jersey's finest from his studio headquarters in The Butchashop. Harry, in case you missed the musical memo, is a humble house music legend with classic club cuts like 'Tania', 'Night @ The Black' and 'I Go Back' with Robert Owens under his belt, but really that's just the tip of the iceberg. From then to now, he represents one thing: and that's pure quality. His inspirations growing up tell the same story. From the mid to late 80s he listened to Tony Humphreys on the radio and followed Todd Terry, Masters At Work, and Fingers Inc, not to mention labels like Trax, DJ International, Nervous, and Strictly Rhythm. "I immersed myself in the culture and wanted to know who did what. It was buying music but my first body experience was here in New York City, around 1990. That was a body experience: my body felt the music, going to places like the Sound Factory Bar. Walking into a structure and feeling the music. So I am constantly drawing on those early experiences and finding ways of incorporating them into my sets and studio sessions, they were life-changing."
It's an interesting time: in amidst all the techno, proper house is back in vogue: and Harry says that's because everything runs on a 20 year cycle. "When I was making music in the late 90s, I was sampling 70s music," he reasons. "So now the producers are going back and taking that Kerri, Mood II Swing, and MAW sound and putting their own touch on it. Me, I'm a sucker for that era. It's that comfy sweater that I like to wear. The business model has changed drastically." What he means is that if you have song-writing skills, you have the capacity to shine. We're back in the era of great songs again. "I really want to see people getting in the studio and writing songs. I want to see another K.O.T. – 'Finally' and learn what it's like to pan and stack harmonies: it's a craft. I'm going to try my hardest to make quality house music. Techno has gotten bland and boring. It's a blessing as it's refocused me into what got me in. So I'm going to try my hardest to make quality music, whether it's house or techno. I will always blur the lines." Ask Harry his artist wish list to work with and the top 3 are clear: Sade, Stevie Nicks, and Jill Scott.
As for 2019, it's Harry's time to shine. He has the huge 'Afro Horn' incoming on Crosstown Rebels, as well as remixes of Tania from Honey Dijon and Danny Tenaglia and the Alan Parsons-inspired 'Where Do We Go?' with Weiss all ready for the floor. But what's his ethos now? Simple. To wave his own flag. "I know what I am capable of in the studio and behind the decks. Harry 2.0, this is my renaissance! " He's had a career that now runs across two decades but also notes that "this is a rebirth, not a remix." It's also about reaching a new generation with a catalog that speaks for itself. "Tania' is still being played by Loco Dice and Luciano. It's not easy to do something with 'Tania', he notes. "Steve Lawler is a buddy of mine, and we thought it would be good for him to get his hands on it, and I play it out and I was very pleased. And he modernized it. Obviously, second is Honey Dijon and what she handed in was unbelievable. She knows the original from Danny Tenaglia playing it in the city and she made it harder and tougher while also being something standing on its own. And finally, Danny is heading to New Jersey to put the finishing touches on his version. "Being that he was a major champion back in the day and made it a New York classic, I asked him and he obliged. It's not what you would expect, it's beautiful and musical and I cannot wait to share it with everyone."
And now the mighty 'Where Do We Go' is indeed setting a course thanks to his timely above ground collaboration with Weiss on Island Records. "If I vibe with someone, the possibility of making music is good and we vibed really well. He told him I was an influence and that flattered me. I have been sitting on this idea for 15 years and the timing wasn't right until now. There's an Alan Parsons record that I've always wanted to work with, called 'Games People Play'. And I loved what he did with it. He sent back the logic session and from there I created the final version. We put gas on it and lit a flame and that's what we sent to the majors. The label is crazy behind it and hopefully, it will make its way over to the states!" Make no mistake, in 2019, that flame is burning.
01. Ralf Gum, Monique Bin – Take Me To My Love (Raw Artistic Soul Vocal Dub)
02. Moodymanc – Black Paint (Larry Heard's After Dark Mix)
03. Mike Delagado – The Murder Track
04. HR Edit – The Club Kidds 'During Peak Hours' (Mood II Swing Dub)
05. Denney & James Dexter – Eternal Space
06. Dan Shake – The Deep End
07. Alex Celler – Route 277
08. Stan Garac – Summer Xtasy
09. Mr. G – The Made
10. Kink – Bug
11. M.phillips – Mirage (intro smooth & deep)
12. G Flame – Peoples (Dub Mix)
13. Cratebug – Baby Im Scared Of You