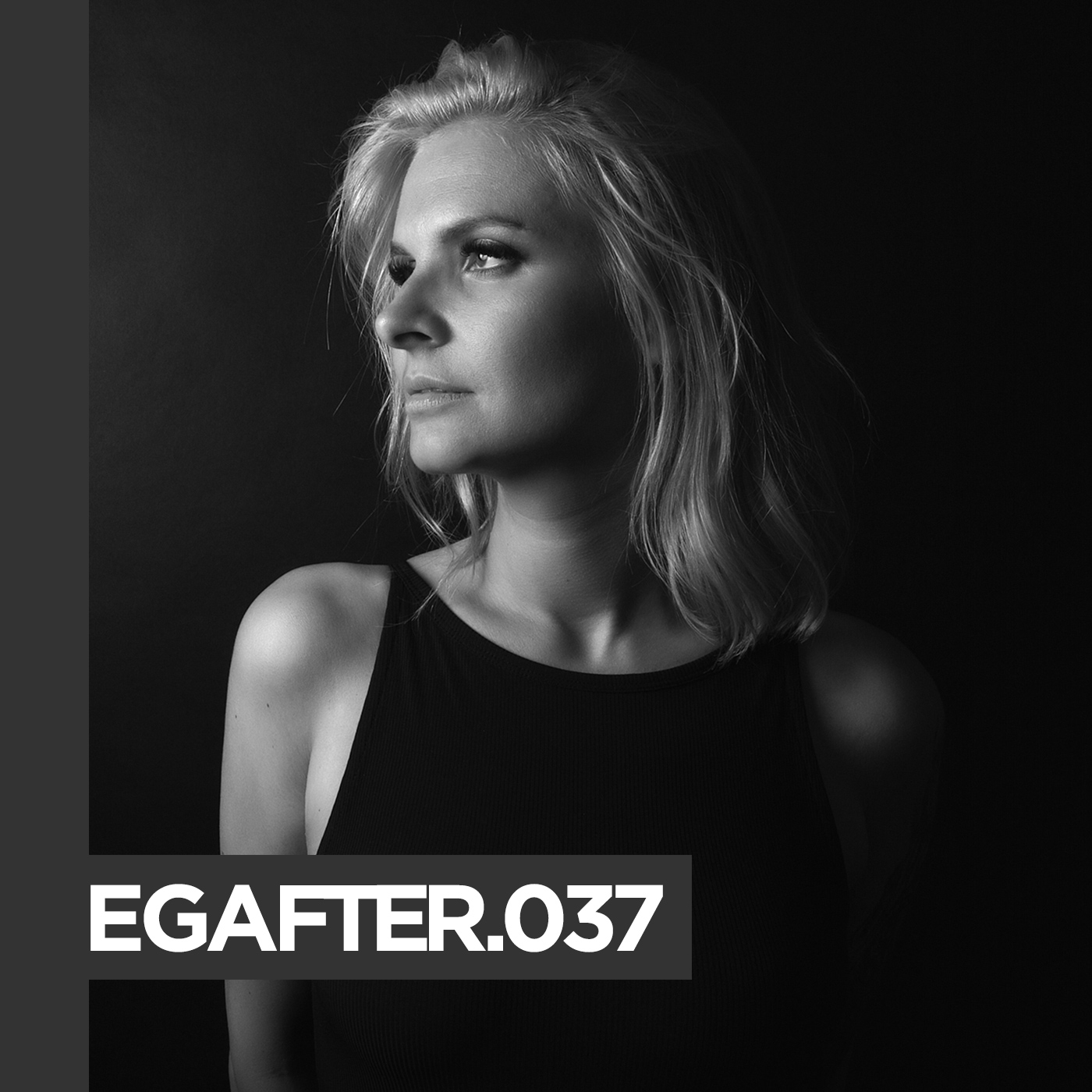 Anii just released the 'Magic' EP on AEON. Grab your copy here.
As the new rising star of the esteemed Kompakt family, Anii (Ania Iwinska) has made quite a name for herself in a short space of time. After leaving her native Poland in the late 2000s, she made a beeline for London, determined to achieve her dream of becoming a successful musician. Ever since she arrived in the capital city, which is undoubtedly one of the epicentres of the global music industry, she has worked tirelessly to make her ambitions a reality. That hard work is paying off now, as Anii's reputation for producing and playing high quality melodic techno is spreading throughout the underground. With bookings across Europe flooding in, and a work rate that is borderline obsessive, she is a true feminine powerhouse.
Ever since she started using fake ID at the age of 16 to sneak into the one nightclub (called Centrum) that existed in her hometown, Bydgoszcz in Poland, Anii has been a lifelong devotee of electronic music – starting with drum'n'bass, before moving on to electro and, eventually, house and techno. She began experimenting with turntables in her late teens and traveling to Berlin to buy audio cassettes. However, she soon found the scene there was too small, and lagging behind the rest of Europe. She needed a change, and feeling she was a bit of an outsider ever since her school days, Anii got the itch to make a move and locked London into her sights.
13 years later she is a fully-fledged member of the London scene, having immersed herself in the city's clubs, warehouses and after parties since she arrived. All of her experiences in the capital have created a firm foundation in her knowledge and appreciation of what works on the dance floor, refining her tastes and giving her a clear idea of where she wants to be. An important period studying Ableton Production & Live Performance at world-renowned music school Point Blank was the catalyst behind a huge shift in her life, giving her the skills she needed to start making her own music, as well as a massive boost in confidence.
After a while though, Anii felt unhappy with the music she was making and was drawn to the dark side of electronic music, her heart and soul finding a deep connection to the emotional and dramatic side of techno. She made a natural progression in the studio, making the transition into music that allowed to channel her emotions, and felt an instant change within herself. She dropped her real name and Anii was born…
She set up her own studio in 2015 and has spent a ridiculous amount of time there working, producing, refining, planning and pushing herself to be the best she can be. The result has been a series of releases with a range of highly-respected labels such as Polymath, Selador, Parquet and, most recently, Kompakt. Each release demonstrating her innate ability to transmit deep emotion, with solemn melodies and wistful pad work, while also moving the dance floor with each track utilising potent, contagious energy.
In February 2017 she was invited by Michael Mayer to join the Kompakt team, within months her first release 'Cyganka' was named Tune Of The Month in Mixmag, with support from across the techno fraternity and she began to to travel across Europe from Off Sonar to Morocco, Amsterdam and her hometown London to deliver her unique brand of melody-driven techno.
It's been a difficult journey at times, but Anii has held strong, maintained a positive outlook and continued to work hard to achieve her dreams. Now a respected member of the world she always wanted to be a part of, it's an exciting time and she couldn't be more ready to share her journey with the rest of the world…
1.Woo York-Inception
2.Black Merlin-Sub Conscious (Original Mix)
3.Monoloc-Thrive (Original Mix)
4.Third Son-, Take care of eachother
5.Panthera Krause – Stonith (Original) –
6.Third Son -I Hear Laurel
7.John Talabot-Voices (Gerd Janson Version Conga)
8.Art in Motion, Panorama Channel-The Last Adventure of Voodoo Houngan (Switchdance Remix)
9.Soul Of Void-Dahab (Elfenberg Remix)
10.Pale Blue-You Stopped Dying (Original Mix)
11.Obob Akim-Hausbreak (Original Mix)
12.Octave One-Terraforming (Kraviz/Klock's 66 Interpretation)
13.Anii – Magic
14.Anii – Trojan Horse (Kiwi remix)
15.Ricardo Tobar-Angora (Midnight Operator Remix)
16.John Tejada-Subsumed
17.Woo York-Rise