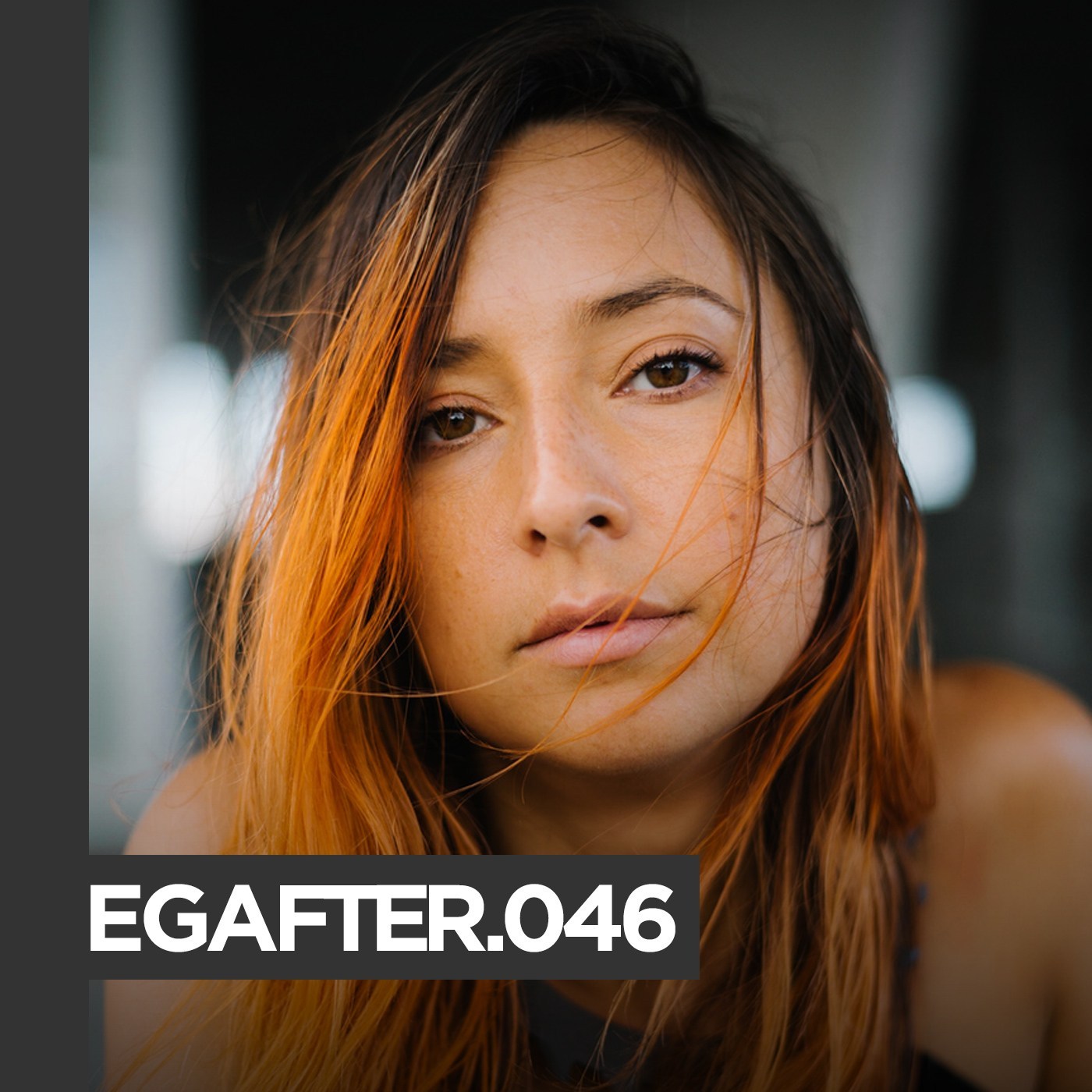 [mixcloud https://www.mixcloud.com/egpodcast/eg-after046-adeline/ width=100% height=60 hide_cover=1 mini=1 light=1]
Adeline's 'You*re Sick' EP is now available on Crosstown Rebels. Grab your copy here. 
Combining an undulating vocal range with muscular yet seductive rhythms – overarched by a certain Swedish rock 'n roll ethos – diminutive DJ/producer and vocalist Adeline continues to ensnare international crowds at her fingertips.
Having been brought up amongst rolling Swedish countryside, Adeline opted for the big beat pulse of the Swedish capital, pioneering the underground concept on the Stockholm club scene together fellow Swede, La Fleur, under the joint moniker Housewives. Together they won the award for Best Club Night in the Swedish DJ Awards 2008. She had also hosted the club night Bricolage which won Best Club Night in Stockholm two years earlier appointed by the Swedish magazine Rodeo.
Adeline went on to present Scandinavia's biggest electronic music radio show, P3 Dans, as well as acting a curating role to the then newly established SoundCloud. Via Milan and New York, following a short stunt in Berlin, Adeline landed in the musical nucleus that is London in 2010, here finding the creative freedom she had been searching for, as a clear sonic vision began to take form. After that she's been residing in Ibiza where she first secured her own residency at Pacha's Destino venue as well as Tox, before moving onto holding her current residency at The Zoo Project. Adeline added couple of live shows to the curriculum, with the her first live show being for festival MUTEK in Barcelona. Adeline has in recent years DJed at festivals and events like Get Lost, Life & Death Weekender, The BPM festival, DGTL festival, Robot Heart and Disco Knights at Burning Man and The Mixmag Lab in New York.
Permeated by her strong individual sensibility, the result is hypnotising chords and wobbly bass lines entwining with slithering melodies, often punctuated by Adeline's own playful vocals. Attracting support from key players like Damian Lazarus, Jamie Jones, M.A.N.D.Y, DJ T along with taste making dance music institution Mixmag, this accumulated to her first release on Get Physical's off-shoot imprint Kindisch. 'Love Handles You' dropped in 2012 maintaining a Top 20 position for four consecutive weeks in the Beatport Top 100 chart followed by raving reviews, and gigs at Eastern Electrics, Sonar Rebel Rave and Tresor to name a few.
2013 saw the unearthing of her original release, 'What You Got' a 4-track EP on Los Angeles based label Culprit, which came with a remix from New York's Thugfucker, featuring Greg Paulus of No Regular Play on trumpet. Following the release Adeline continued on her spiritual and winding path, bringing her eclectic choices further afield than before having teamed up with Pulse Radio for a new monthly radio show. The show included guests like DJ Tennis, Kate Simko, tINI, Ida Engberg, Mano Le Tough and Cassy.
Following was a string of releases for German imprint Get Physical and UK based Resonance Records. Most recently Adeline signed to Crosstown Rebels with a 4 track EP "You*re Sick" dropping in June 2019 featuring a remix by D'Julz. With a strong sense of self and an ability to lay down hypnotising chords and wobbly bass next to magic melodies, Adeline's own playful vocals are the icing on the cake. Now that Adeline has established herself, she continues to confound expectation and is rightfully so a respected modern talent.
01. The Shake Up Connection – Righteous Men
02. Coral Tribe – Let the Rhythm (Enzo Elia Schule Edit)
03. Jacques Renault – Faith (Borrowed Identity Remix)
04. Toka Project- People (Original Mix)
05. DMX Krew – Forward March
06. Marcelo Rosselot & Fransisco Allendes feat. Fe – Straight Up
07. Loquace – Don't Cry Babe
08. Point G – Keep It
09. Diego Krause – Artefacts
10. Adeline – Dust To Bone
11. Cab Drivers – Dropped Eye
12. Tom Tom Club – You Don't Stop
13. Romanthony – Let Me Show You Love (Gerd's Crooklyn Full Vox Mix)