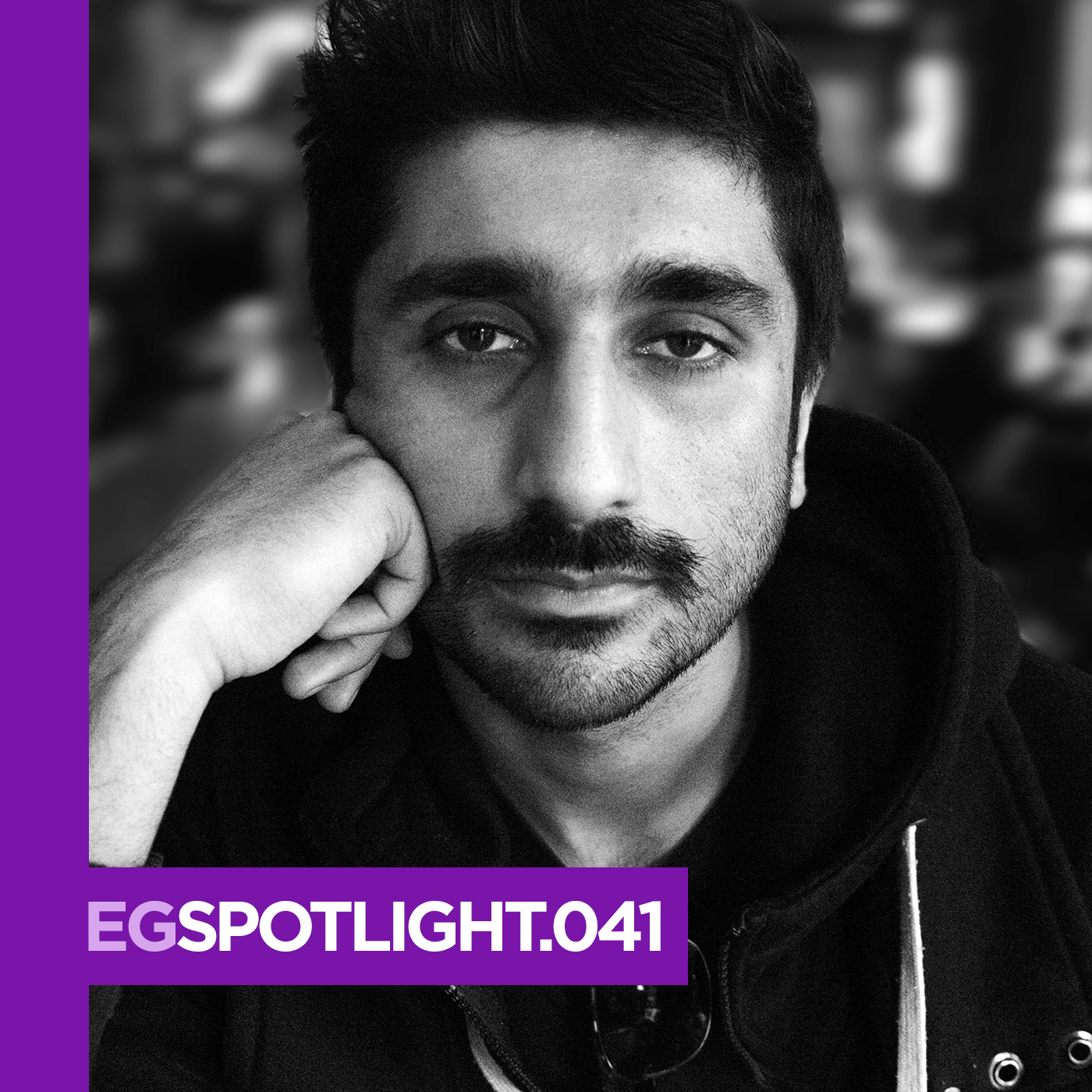 EG Spotlight.041 Saqib Download: http://bit.ly/2K9byfF
Saqib Malik is a Pakistani DJ/producer based in Brooklyn, New York. His insatiable thirst for sound has led him to continuously collect eclectic music of all types. Saqib curates only the music that he absolutely loves, regardless of genre, and he has a collection ranging from techno to downtempo and everything in between. A self-proclaimed student of the dance floor, he has a deep respect for the energy that makes people move. His musical background is equally western and eastern, and informs his productions as well as his DJ selections. As a teen and into his early twenties, Saqib played guitar and bass in a death metal band in Pakistan. But he has also studied sitar and eastern classical music. He started making music at the age of twelve and has been obsessed with it ever since. To further cultivate his production ability, he studied music production, theory, and sound design at Rutgers University, School of Audio Engineering (NYC), and The Point Blank Music Academy. His music has been released on Sol Selectas, Cenote Records, Flying Circus, Magician on Duty, Resopal Schallware (Vinyl), L'Enfant Terribles, For The People, Intimate Project Music, 3 Bridge Records, and Secret Jams.
Saqib's career in the New York City dance music scene started in 2013 at Output club in Brooklyn, where he convinced a security guard to give his demos on a USB stick to the duo Blond:ish. This eventually led to a track on Flying Circus's Ibiza #1 compilation, invitations to play his first parties in NYC, and a two-year residency at Members Only. Currently, Saqib has played all over New York City and warmed up for Dixon, Francesca Lombardo, M.A.N.D.Y., Behrouz, Butane, and other notable artists. In 2017, he joined the ebb + flow family as both an artist and a team member. He is also a resident of For The People, a Toronto-based record label, art collective, and party production group since its inception in 2015. The past few years have seen Saqib behind the decks all over the world – from Toronto to Miami to San Francisco and Oakland to Honolulu to Cartagena, Tulum, Lima, and the jungles of Costa Rica.
01. Robbie Akbal – Tavarua – Akbal Music
02. Mark Alow – White Tusk – Sol Selectas
03. Gab Rhome – Motel California – Heinz Music
04. M.E.M.O. – Tai Tai – Mobilee Records
05. Upercent – Retronar (Blond:ish Remix) – Sincopat
06. Kled Baken – Cordillera – Bla Bla
07. Findike – Anchorage – Abstract Space Records
08. Blond:ish – Cruising – Kattermukke
09. Louie Fresco – Finish Line (Sumu.I Remix) – Motek
10. Stefano Noferini, Habits – Timisoara – Deeperfect Records
11. Patrice Baumel- Reich: Drumming (Patrice Baumel Rework)- Decca Records
12. Andrew Fontana- Blast Wave – Konneqt