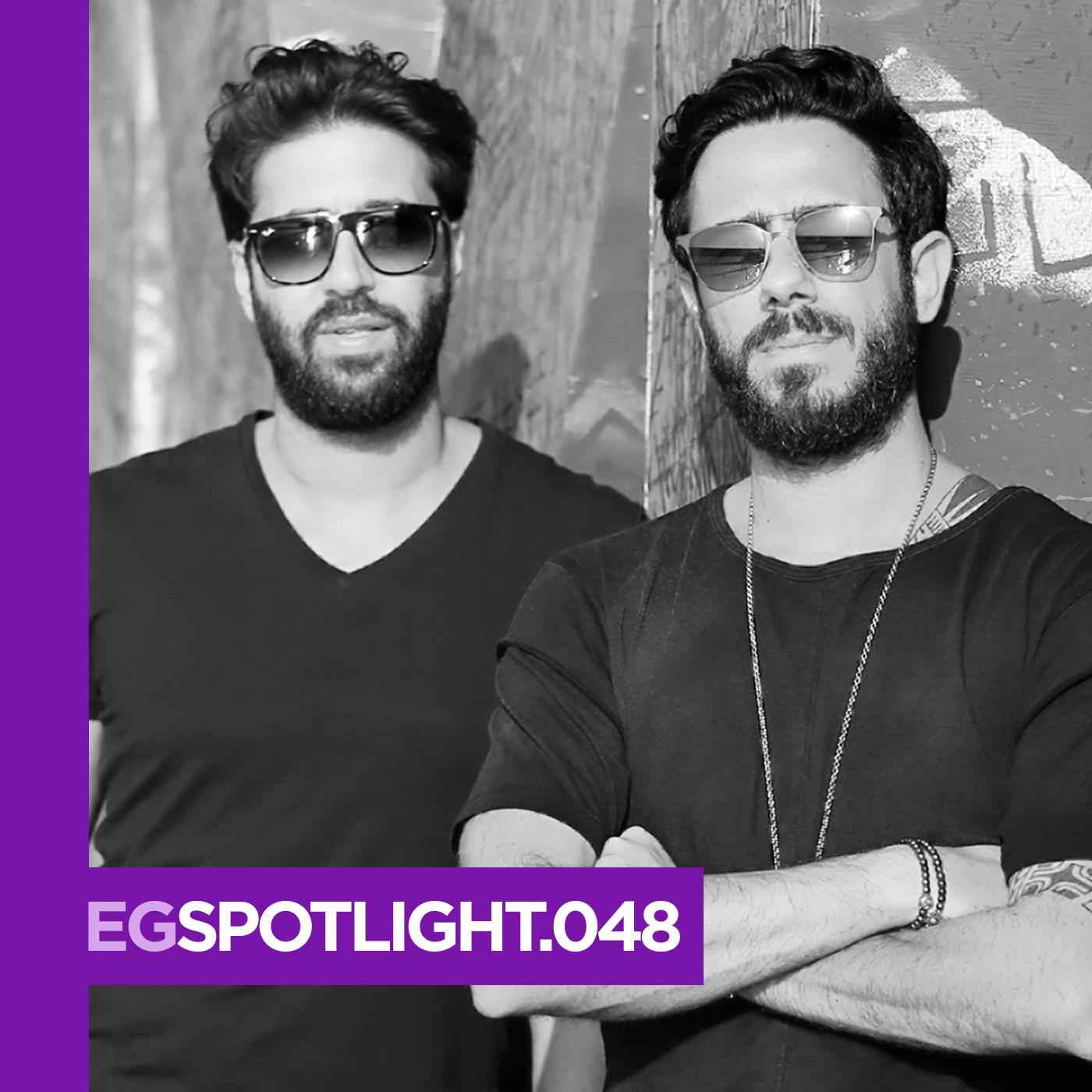 Playing back-to-back with another DJ is a skill few people have. And we're not talking one-upping the other Dj with tunes they can't follow, we're talking about Djs that feed off each other's tunes, energy and vibe to create a hands up, heads down affair. Jixo and Danz have made a career out of it, as the two Daniels (Jahed and Azar) work in tandem dropping everything from sunset deep house to peak time techno.
As former long-term residents at Blue Marlin Ibiza UAE and now residents at Soho Beach and Soho Garden   – they've had the pleasure of warming up for DJ heavyweights like Marco Carola, Jamie Jones, Sven Vath, Luciano, Nina Kravitz and Art Department. Regularly playing to thousands on the fabled terrace every Friday, they've also played underground bastions of cool back in Beirut, their home city, including Uberhaus, The Garten. Cunxtsat and converted bomb-shelter club, BO18.
Jixo (Daniel Jahed) and Danz (Daniel Azar) have been child hood friends since school, with the tight-knit bond continuing into their first pub, bar and club gigs. Amazingly considering their packed DJ schedule, the DJ duo both work full time in Dubai's thriving media industry. It hasn't stopped them from taking international bookings, however, with Jixo & Danz having worked dancefloors as far-flung as Ibiza, Croatia, Greece,Malaysia and Egypt.
Musically, they've always positioned themselves at the deeper, groovier end of the house spectrum known for their trademark super-smooth sets, but are equally as comfortable taking it up a notch from down-tempo and dropping a tech-house and techno masterclass when needed. And with their back-to-back energy and peerless selection guaranteed at every gig, Jixo and Danz are proving that two heads (and four hands) is better than one.
01. Momentum (Original Mix) – Basti Grub Feat Patrick Kitchens & Phil Oxera
02. Belles (Original Mix) – Nesta
03. Naa Zambara (Switchdance Remix) – Zakir
04. Boarding Call (Hraach Remix) – Davi
05. Blue Dome Escargot (Original Mix) – Stereocalypse
06. Melegim (Original Mix) – Alexey Union
07. Diego (Original Mix) – Definition
08. Evertone (Luca Doobie Remix) – Vele
09. Deep Beneath (Original Mix) – Sahar Z
10. Coiba (Breky Remix) – Carlos Barbero & Voiceless
11. Not Impossible (Original Mix) -Lazarusman, Fake Mood
12. Rasante (Extended Version) – Nick Devon, Blancah
13. Tupim (Original Mix) – Made in TLV
14. Lamentin (Original Mix) – Frederick Stone
15. Osaka (Original Mix) – Cipy Feat Knowkontrol
16. Elephant (Pional Re-Interpretation) – Sunrom
17. No Other (Original Mix) – Polymod