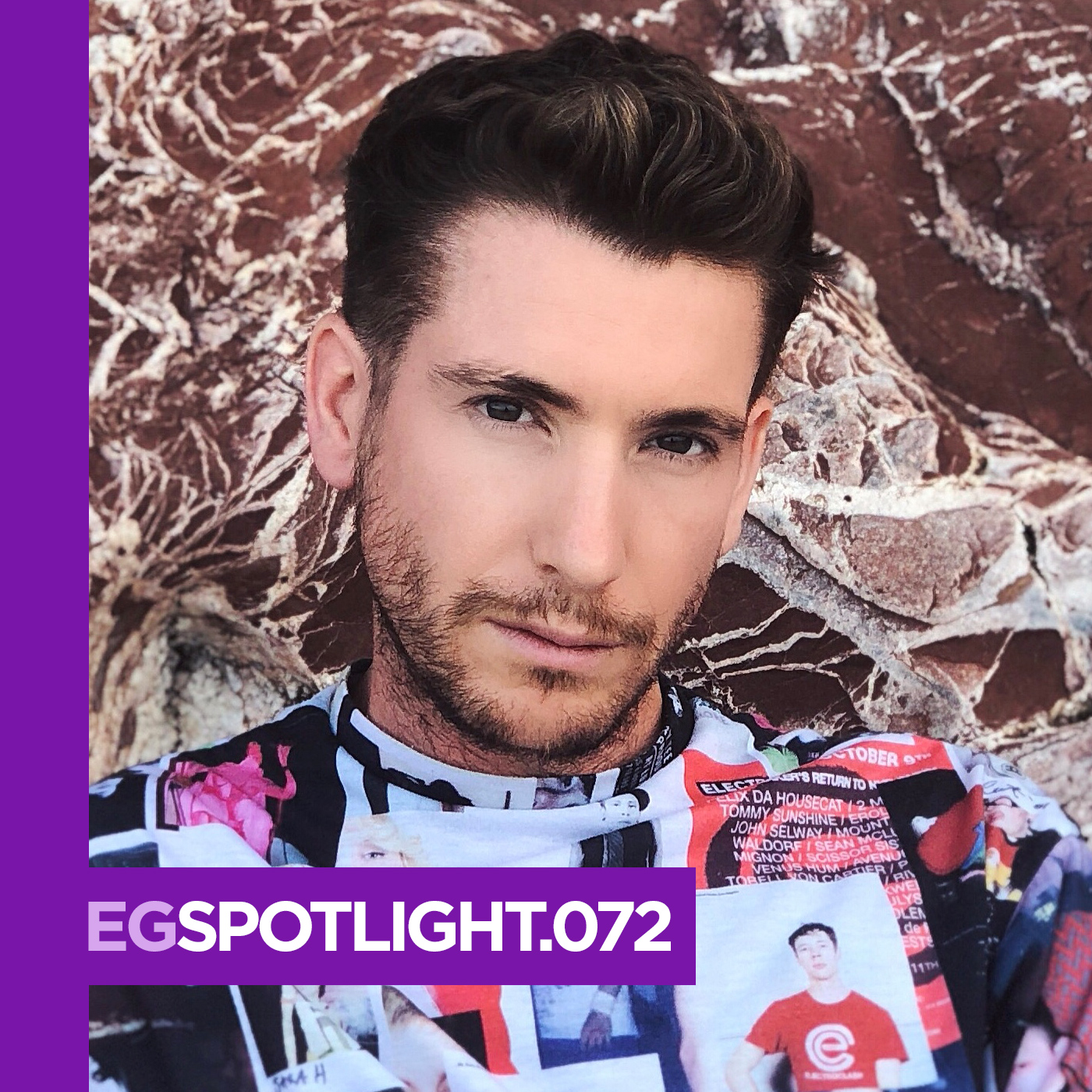 Super-connected East London producer Anthony McGinley has graduated from a colourful clubland to the world stage with a consistent flow of tracks and remixes under the artist name ABSOLUTE.
For the last few years he's been throwing some of the most popular underground events for the alternative and the fabulous in London and beyond. His position as gatekeeper to an environment where club kids can experiment has created a community of fans forged by freedom of expression. Not only has WUT? Club been a safe space for the weird and the wonderful, but it has been test bed for Anthony's own musical productions too.
Fast-forward to the start of 2019 and ABSOLUTE. is embracing a new chapter having earned the backing of both Mixmag and DJ Mag (who have both celebrated his position as one of the breakthrough artists of the last year whilst championing his latest Turbo EP and remixes). On NYE, he stepped up to perform at the globally respected Beyond The Valley festival in Melbourne heralding the start of what will be a very exciting year!
From the sweaty walls of Dalston Superstore to the main stage of Milkshake Festival (in both Amsterdam and Sao Paulo) the ABSOLUTE. artist project has grown out of Anthony's home studio into a fully-fledged proposition supported by some of the world's leading tastemakers. An ever expanding list of influencers now includes the likes of; Annie Mac, The Black Madonna, Dave Clarke, Alan Fitzpatrick, Kolsch, Maya Jane Coles, Tiga, Erol Alkan, Steve Lawler and beyond!
In 2018, Tiga name-checked ABSOLUTE. on Pete Tong's BBC show as his one to watch followed hotly by the release of the Beatport chart-topping Harmony EP on Turbo Recordings. A few months later DJ Mag called Anthony 'Absolutely unstoppable' in their new artist feature while doyenne of the East London underground scene Maya Jane Coles invited ABSOLUTE. to remix her summer single and Tiga reinforced his support with an invite to remix his own cut 'Stay Cool'. Further testament came with his second Beatport chart-topping EP 'Malfunction' in October that fully secured his place as part of the Turbo Recordings family. Mixmag ended the year publishing a coveted 'In Session' DJ mix showcasing his skills as a selector.
These studio sessions and press support have peppered an enviable gig schedule as the rising buzz around ABSOLUTE.'s beats marry Anthony's gold standard reputation as a selector in his own right; visiting Brazil for the first time in 2018 as a guest of Milkshake Festival, shows alongside the legendary Horse Meat Disco and that closing set in front of 2000 party people for Maya Jane Coles' Halloween party at E1 warehouse have cemented his place at the turntables. London Pride 2018 again saw WUT? Club present a huge after-party that was covered by fashion mag i-D and hyped by Mixmag as one of the parties to attend (the support from Mixmag for ABSOLUTE. has been consistent over the short history of the project with the mag inviting him to play their stages at Creamfields and Parklife in 2017).
2019 kicked off in a similar style with his remix for hype track Prospa 'Prayer' on Universal nail vocal support from The Black Madonna, Maya Jane Coles and Heidi whilst the sick chi-town interpretation of Steve Lawler's 'Narnia' comes out on Seth Troxler's Play It, Say It in April. All this among a backdrop of bookings at Printworks, Fabric main room, Berghain Kantine and beyond starting to fill the finely curated diary!
01. Saba Alizadeh – Would you Remember Me
02. OTIK – Actress
03. Mike Dunn – Going Nowhere (1st Take)
04. Awanto 3 – Su What
05. Willie Graff & Tuccillo – To The Music (DJ QU Remix)
06. William Djoko – Panic is a Pheeling
07. Devin Dare – Policy
08. Khan  – Mingo
09. Moi Renne – Miss Honey (Acapella)
10. Eluize – Disconnect
11. Marco Lazovic  – Dead Astronaut
12. ABSOLUTE. – Track ID
13. Soundstream  – Let's Break
14. Santiago Salazar – Chuco's Groove
15. Steve Lawler  – Narna (ABSOLUTE. Remix) 
16. The Maghreban – The Empath
17. Viers – Dolphin  Telephone
18. Textasy – I'm The Needle
19. Prospa – Prayer (ABSOLUTE. Remix)
20. P€PA & Z$OLI – Pzs dzsungel