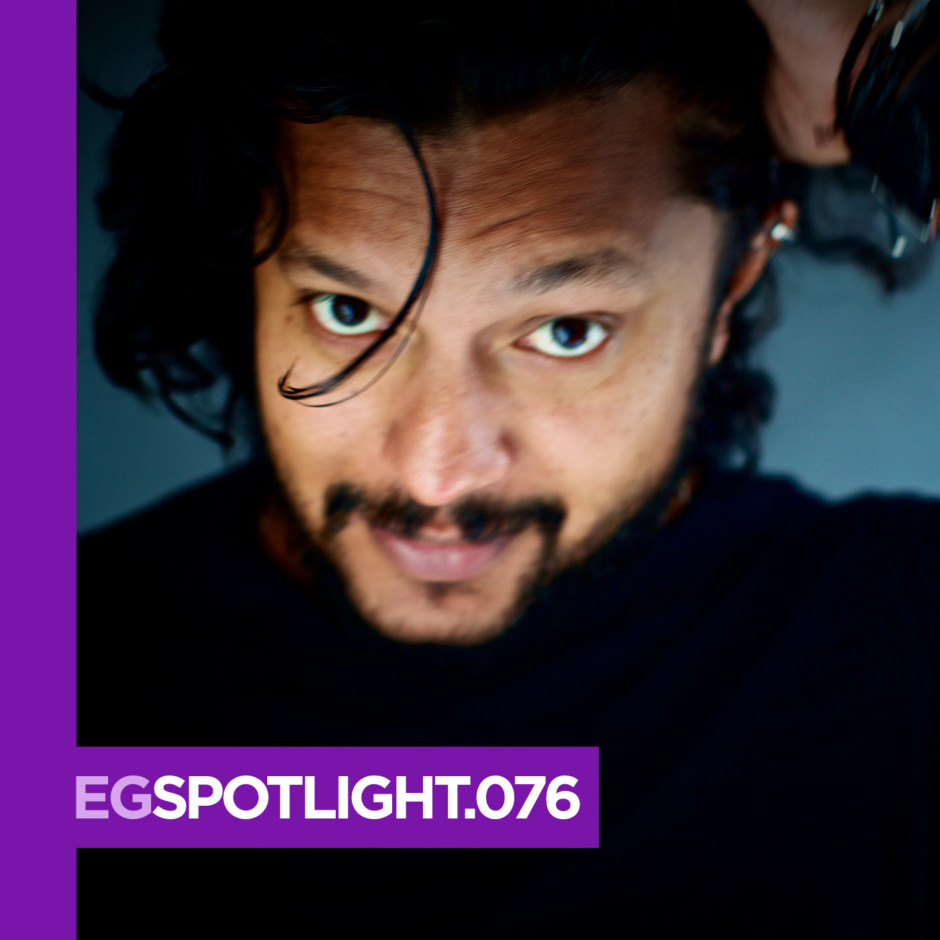 Simply Simply put, Salah Sadeq's music is the joy in a child's eyes when he does something naughty and knows he'll get away with it.
The creative director, DJ & producer has a flair for reading and connecting with the crowd, creating that mercilessly upbeat and unpredictable sound that makes us feel emotion on the dance floor.
A passionate global artist who, for the last 24 years, has thrived in the field of music and design, he has developed his sound across time, collaborating with a number of high profile international and regional artists, venues, labels, agencies and brands.
An experience of Salah's magical sets is one that remains with you for days, weeks and months. It's from within his passionate soul that he reaches out, with a style of music that spans deep – house – groovy – electronica – techno – acid – disco – dub – abstract beats and pieces that get under your skin; a truly experienced versatile style that never fails to infect the listener with a dirty groove.
Born and raised in Bahrain, he developed his skills from the very young age of 14, performing at the infamous "Tameem" night club, varied underground gigs, which led to him becoming the weekend resident DJ at "Likwid" Bahrain from 1999. Gradually, he took over running his own nights at the club, on the island, and in the region, building a reputation that resonated with his Dutch audience in Amsterdam, where he began to make his mark on the international circuit.
Close to home, he has played alongside a number of big artists in Dubai, too many to list, with Laurent Garnier, Josh Wink, and Sven Väth being stand-out moments for Salah.
His adventures have seen him play in Berlin, Amsterdam, Toronto, and Tbilisi. He's been behind the decks across Europe and the Middle East, and toured India.
Aside from repeat returns to Amsterdam Dance Event, he's played at Pacha Festival Amsterdam, Silver Network Anniversary @ Showcase Paris, and Sven Väth's 2015 Tour in Beirut, as well as at Studio 80 Amsterdam, The Woods Brussels, and Lisi Woods Tbilisi.
Collaborations are some of his favourite things, working and sharing across artistic endeavours, and he's been a part of projects with Beirut In The Mix, Half Baked in Dubai, Ohm Event's Ill Communications, Electric Days, Infusion Magazine. He's built the popular weekly radio show The Crate. His concept Techfui, born out of his early days in Bahrain, is the definitive ethos of his artistic and creative self, and has invited guest DJs like Ame (Frank Wiedemann), Peace Division, Mazi, and more. The Techfui ethos has lived on with his sets, collaborations and the family has grown, with the label launching in 2014.
Living between Dubai, and Tbilisi, Salah is a regular at leading venues and nights in the scene. His love for mixing music has, in recent years, lead to regular productions and collaborations, seeing Salah release his first EP aptly titled "Techfui" on Gold Drama Recordings featuring Jef K, Salar Ansari, Hoolz, and Mi.Key in 2014. Shortly afterwards, he released his second EP "Paris with a K" on One28 Recordings with remixes from Jef K and Ronin & Nesta. Since then, he's worked on a number of collaborations, 2016 seeing the release of EP "4 Blondes" on Stripped Off with Kay aka Khalil Touihri, "Ummm" on Enfant and 2017 starting off with "Sleep Smoker" on Proper Slap with Hoolz. His latest collaboration effort sees him team up with Cheh as duo " Saché & Saché" with a 3 track EP set for vinyl release. He has also featured on guest mixes for Electronic Groove, Frisky Radio, Deep House Toronto, Revolver, Tech Trip, and Warped.
Founder of Andcollective, Techfui, and The Crate, he just keeps pushing forward and expanding his repertoire of music and creativity. He has a unique ability to keep a room full of people grooving for hours. Once you've heard one of his sets, you'll definitely want to come back for more. It must be the whole joyful child, giggling thing.
01. Wouter Bailey – Polar Kid & Ponds – Jitter Jazz Records
02. Old Hands – Caldera – Boogie Box
03. Evening Lying – Slf – Techfui
04. Anima Bella – Marco Repetto – Swiss Electronic Music
05. Calypsol – Leon Roberts – Techfui
06. Landscape Two (Fluxion Mix) – Gradient – Scale Limited
07. Flower – Jsma – Nomer
08. Terepho – Cabanne – Yoyaku
09. Magycops – Zendid – Yoyaku
10. Sonic Winds – Small People – Smallville Records
11. Pulse Shaper – Rx-101 – Suction Records