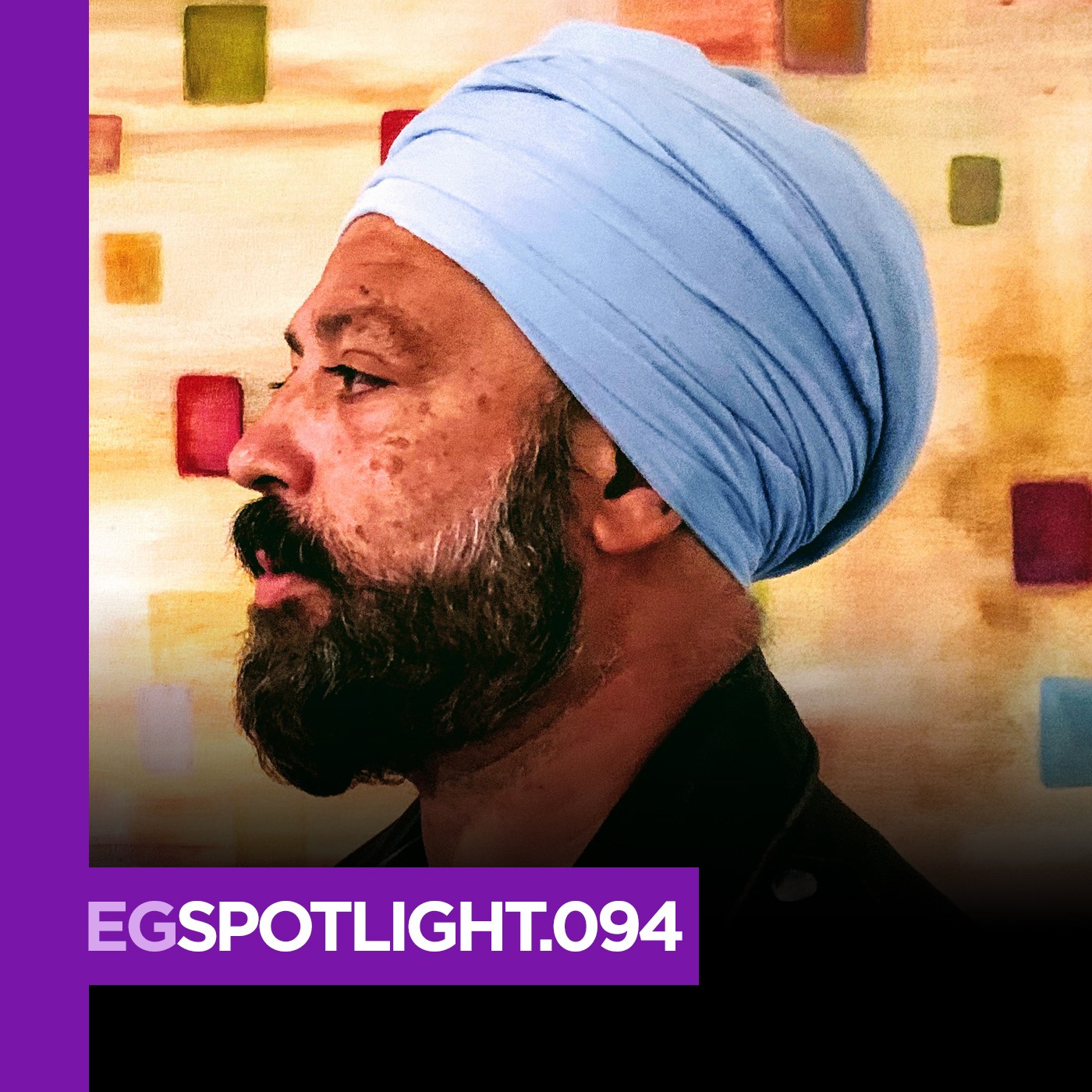 [mixcloud https://www.mixcloud.com/egpodcast/eg-spotlight094-biri/ width=100% height=60 hide_cover=1 mini=1 light=1]
+biri is a house+techno+hip hop DJ from the Southside of Chicago, USA.
He currently lives in San Fransisco/Bay Area, California. +biri is also co-founder of Hyde & Sikh, a production collective and BurningMan sound camp.
Originally from India, his early dance music influences come from collecting disco vinyl in the 70s in Sydney, Australia. +biri also performed traditional Punjabi bhangra as a teen in India and thrived on early hip hop and the local house music scene on the South Side of Chicago in the 80s. In college, he curated and produced radio shows on classic, alt. rock and Blues music, and experienced the techno, trance and electronica rave scene around the US in the 90s.
+biri believes in shaping sounds for the dance floor with conviction around mood-setting and stories for the dancers. He has a wide range in styles and is at ease curating tracks across many genres.
+biri has been lucky to open for and play alongside artists like Atish, Doc Martin, Eva-Be, John Tejada, Monolink, Nico Stojan, Luca Bacchetti, and Spesh.  He has played at the Brooklyn Mirage (NYC), Burning Man-Black Rock City, Qool Happy Hour (SFO) and Listed PLAY (SFO/NYC) parties, as well as clubs in Atlanta, Berlin (Watergate), Las Vegas (Light), SFO (PublicWorks/Harlot), and Stockholm.
1. Tred Benedict – Needoo Grill
2. Braunbeck – Samsa feat. Eluize (Jonathan Kaspar Remix)
3. Arude – No Man's Sky
4. Budakid – Linguistic
5. Giorgia Angiuli – Copenhagen (GusGus Remix)
6. Dave Seaman – Thonk! (Whitesquare Remix)
7. Redshape, Suuns – Instrument (Redshape Remix)
8. Rob Hes – The Problem
9. Vimala – Spectre (Jonathan Kaspar Remix)
10. Love Over Entropy, Mathias Schober – Atmoperc
11. Jenia Tarsol & Jinga – Hold Your Pony
12. Robert Owens, Beanfield, Christian Prommer, Roland Appel, Michael Reinboth, Compost Allstars – Good Day (SHOW-B Instrumental)
13. Sid Le Rock – Foreign Love