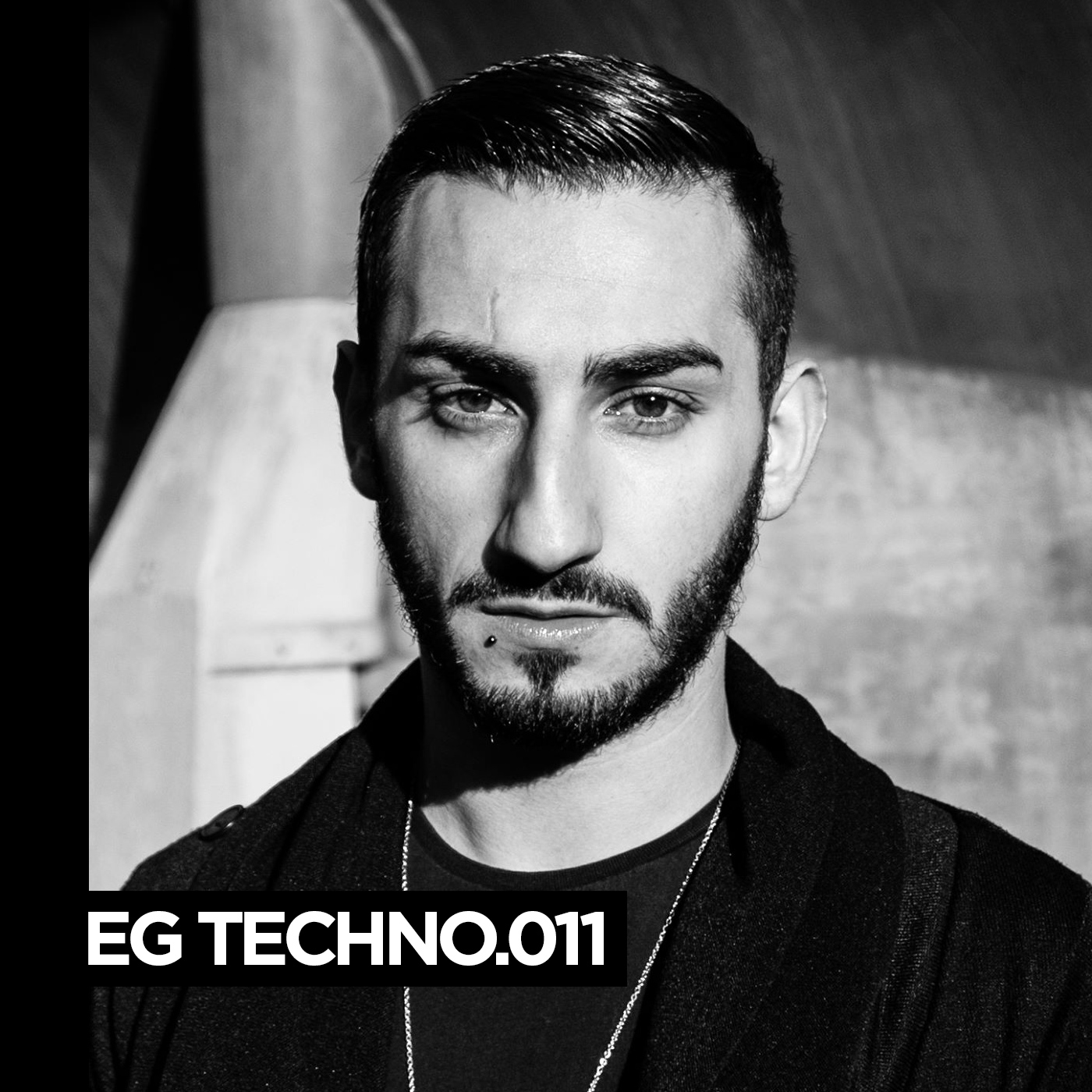 Cristian Collodoro was born in Piazza Armerina, a town in the heart of the beautiful Italian Island – Sicily – in 1993.
At the early age of fourteen Cristian, driven by an interest for disco music, made his first debuts at the local venues by doing his first mix-ups with Underground and House Discs. Following a period of artistic soul-searching, Cristian's musical interests shifted towards Techno Music with this giving him the opportunity to refine his mixing techniques.
Collodoro's style- a powerful combination of charisma and engaging presence behind the console- soon came to earn him widespread appreciation both from the crowd and fellow colleagues.
Most likely, Cristian's most fundamental artistic evolution has taken place since his move, at the age of 20, to Europe's musical capital: the vibrant London.
Here, Collodoro has started as a producer and has mastered new genres- in particular, Techno Detroit and Acid Techno.  His EP "Entropia" composed by (Entropia, Genesis, and Rush) released in June 2018 on Finder Records smashed into the Hard Techno Releases charts to sit at #10 for over 1 week.
Growing recognition, both for his technical and personal qualities, has taken the promising DJ to the worldwide-famous Londoner clubs and venues of the likes of Ministry of Sound, Egg, Lightbox, 93 Feet East, Cafe 1001, CELL 200, Aquarium, Shelter, Shoreditch Platform, Cyberdog and many more. Indeed, it has been in London that Cristian's perspectives have effectively moved from the local to the global. Along with his recurrent presence at the mentioned clubs, his profile is now expanding internationally – he has played at Don Mezcal in Playa del Carmen, Mexico; Goya Social Club, in Madrid, Spain; Docks Lab, in Palermo Sicily and more around the world.
Since KARMA Techno Podcast powered by CRISTIAN COLLODORO was born, all his sets have been played on Techno Live Sets, Deep Tech Minimal, Only Techno, Techno England, Partyinfo.si, M2O allo stato puro, Platinum Radio London, Techno and Rave, I LOVE MINIMAL TECHNO, London One Radio, Techno Love Rave, Techno Station, WeCanMix Radio Show, Feel the Beat on RCS Radio and many more.
Collodoro's invaluable experience in London has contributed enormously to the making of his eclectic tastes for music. Most importantly, perhaps, this experience has instilled on him an artistic attitude that always leads him towards new artistic journeys.
01. Luca Agnelli – 7 O' Clock (Luca Agnelli Remix) [Etruria Beat] + The Micronauts – Hypernature (Original Mix) [Micronautics]
02. Helmut Kraft – Raptor (Wex 10 Remix) [Eclipse Recordings]
03. I Am Bad – 303 (Original Mix) [Silver M]
04. Ochs & Klick – It's About Time (Angy Kore Remix) [DSR Digital]
05. Flug – Revar (Original Mix) [Suara]
06. Amelie Lens – Never The Same (Original Mix) [Lenske]
07. Atze Ton – The Bass (Cristian Glitch Remix) [Paroxysm Music]
08. STOMP BOXX – Neon (Original Mix) [Etruria Beat]
09. Wex 10 – Geschmeidigkeit (Original Mix) [X erie]
10. George Makrakis – Blood Bath (Original Mix) [DSR Digital]
11. Juliana Yamasaki – Control (AnGy KoRe Remix) [DCRYPTED]
12. Alberto Ruiz, Dino Maggiorana – Don't Start (Original Mix) [Night Light Records]
13. T78 – Twistoid (Original Mix) [DSR Digital]
14. Hioll – Repetition Pattern (Coyu Raw Mix) [Suara]
15. Rudosa, Hush & Sleep – Syndicate (Original Mix) [Ellora]