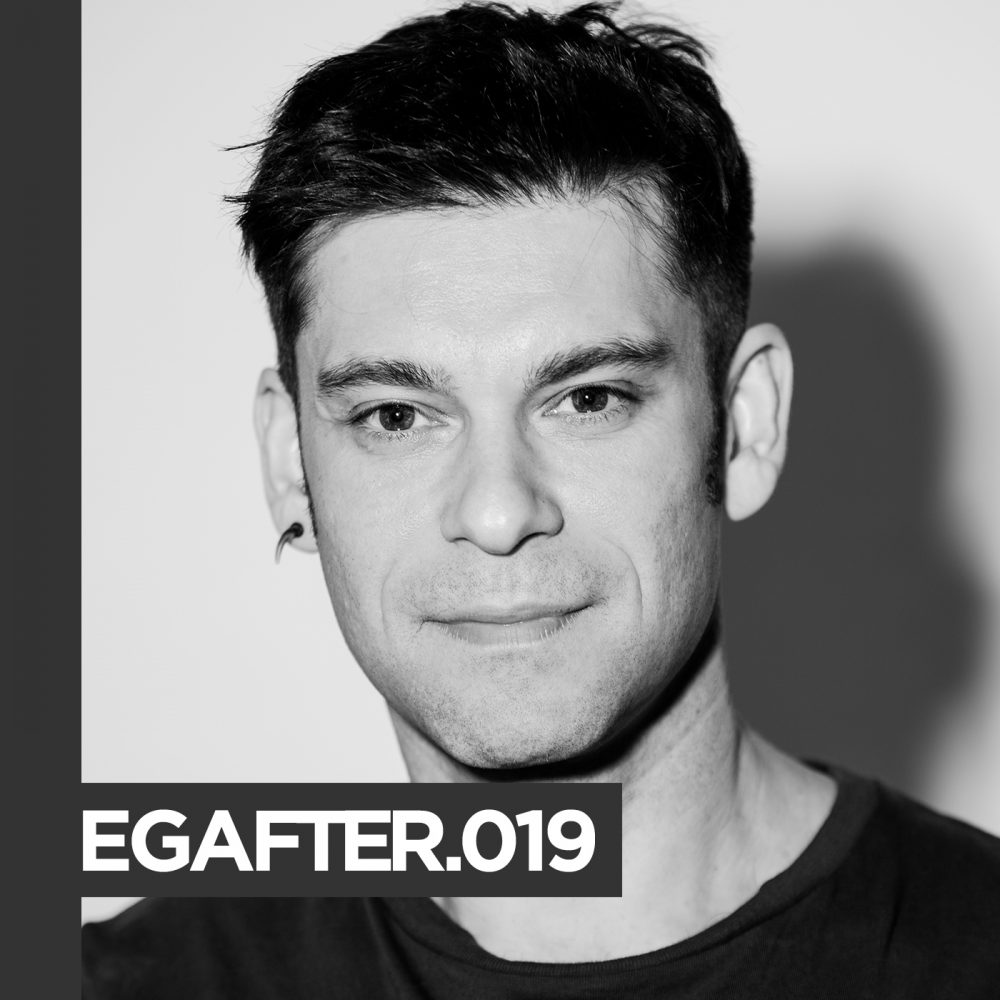 We caught with Rich Nxt ahead of the Infuse's Summer Showcase to take place on Saturday, August 12th.
Electronic Groove: How has summer 2017 been going, any highlights so far?
Rich Nxt: It's all going really great thanks! I've been busy both in the studio and on the road. In July I played my first dates in Argentina and Chile, with a warm welcome in both. I made my debut at Robert Johnson in the same week too, which was wicked. I felt very at home, playing a long set well into the next morning. FUSE's annual Off-Week party was incredible back in June. There was an electric vibe in INPUT, with only our residents. It was the last night of Off-Week but you wouldn't think so from the energy on that dance floor!
EG: It's good to see one of London's favorite venues Studio 338 re-opened with such an impressive open-air space, what have you got planned for your set this coming Saturday night at the Infuse Summer Showcase?
RN: I was at the first FUSE open air there in July, on the back of my Robert Johnson gig. I was really impressed with the feel of the Studio 338 garden. It's well laid out and has the right sound for outside. The set up lends itself to summer vibes and I've made a few tracks especially for it. Enzo has already signed one of them for my upcoming FUSE London material and I'm looking forward to playing them for the INFUSE party people!
EG: You're arguably Fuse London's most prolific producer and seems like you've been ramping them up even more so recently with heavyweight releases on your own NxT Records, Fizical and Tagged Music – what else have you got coming up?
RN: This year has definitely seen me getting back to the levels of output that I am capable of. I lost my dad in 2016 and looking back on that I realize I had too much expectation of myself to continue producing the goods last year. Since I was able to get my flow of music again I've readied two EP's on FUSE London, one on my own NxT records, an EP on Pleasure Zone, along with Ep's on Yaya's label Tamango and Parliamnt (with Howl Ensemble and Cab Drivers remixing). Remix-wise, I have done one for Okain's INFUSE EP and Tommy Vicari Jnr on Lowwaxx, as well as having tracks on VA's from Hector's Vatos Locos and Felipe Venegas' Drumma. I am expecting all of this to drop this Autumn and Winter.
EG: You also find the time to run two labels, launching the second, What NxT last month – what's the plan with that and how does it differ to NxT Records? The debut VA release showcased some real bubbling talent.
The mission of What NxT is to release music that I love to play. Like everyone, I have my own take on what I love to play and what better thing to do than put these sounds out. I am happy to be giving a platform to emerging and established artists from both UK and abroad. For the 2nd release I have given a whole side over to the duo Acanalar, who've been sending me great material for ages. They have just had their first material out on Sukhumvit and I am happy to be highlighting their sounds on What NxT. By contrast, NxT records always features my material. The next release is NXT004, which is just going into manufacturing now. The line -up has three of my originals again and I think there will be remixes on the scene for 005 and 006!
EG: Fuse is back in Ibiza for the 9th season in a row and a second residency with the iconic Amnesia and you'll be playing B2B with Seb Zito at the Fuse closing party, 27th September with the whole Fuse gang out in force. What keeps Ibiza relevant after all this time, despite the widespread commercialism and slightly less 'authentic' patrons these days? It's funny to think you essentially share a stage with Paris Hilton…
Ibiza is in our hearts and our minds. Many of us involved in FUSE met and bonded there, sharing important musical experiences. It's a place for these things to happen and a place to reach successive generations of clubbers from all over the world. When my girlfriend and I first went to Ibiza, before knowing anything about the industry, we just fell for that very special feeling that the island's nightlife holds. To think that now we (FUSE) are able to give new visitors their first experience of Ibiza clubbing well that's amazing and an honor. And so be it that we do our party at the same place as Paris Hilton. At the end of the day, it's a venue. It's not like different genres and styles are anything new there. Sure, unfortunately, you can't untie the commercialism from it but this is where we are now.
EG: What's your favourite hidden gem on the island?
RN: Funnily enough I feel more strongly about articles about hidden gems than I do about Paris Hilton having a night in Amnesia!! The way I see it – it's best to just discover stuff yourself. That's part of the magic. That's what I do on holiday
EG: Finally, Which records haven't left your bag this season?
Archie Hamilton and Benson Herbert – Herbavibe (Moscow Records)
Seb Zito – I Like (7DB)
Rich NxT – Brigade (Fuse London)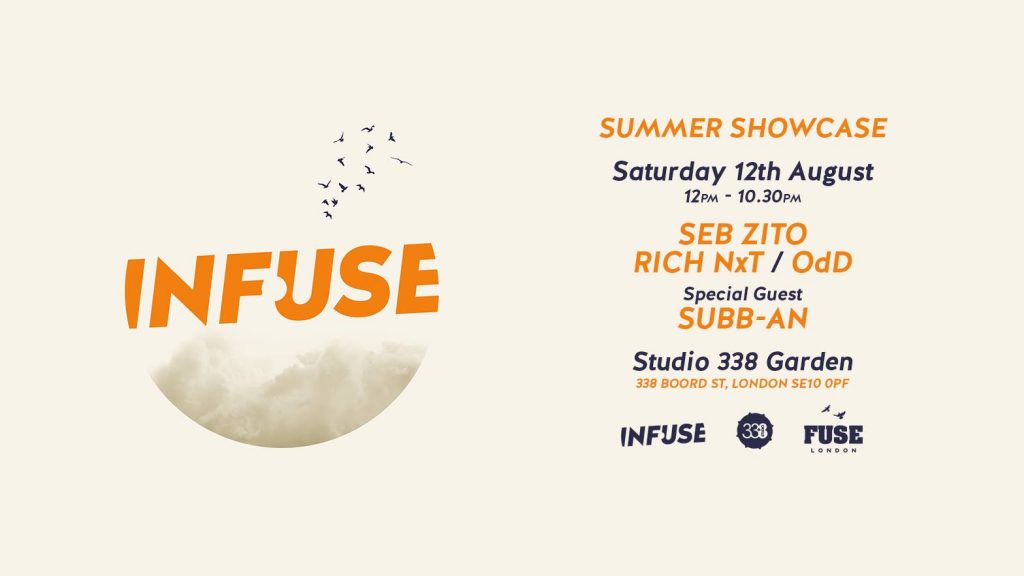 1. Bartolomeo – Adriatico
2. Wax On Mare St – T.M.I (Dogmatik)
3. Unknown Artist/Track
4. Rich NxT – Modern Dialect (Pleasure Zone)
5. Unknown Artist/Remix
6. Antony Difrancesco – Level 3 (Fuse London)
7. Rich NxT – Shash (Pleasure Zone)
8. Unknown Artist/Track
9. Guti & Christi Cons – Nuevo (Enzo Siragusa Remix) (Fuse London)
10. Rich NxT – Fluxed (Parliamnt)
12. Laurent Ci – Welcome All (House on Wax)
13. Seb Zito – Mansdem (Fuse London)
14. Deego Fresh – So intimate (URGENT)
15. Ben Rau – Ad Astra (Inkal)
16. Rossko – Return Of The Jabba (Fuse London)