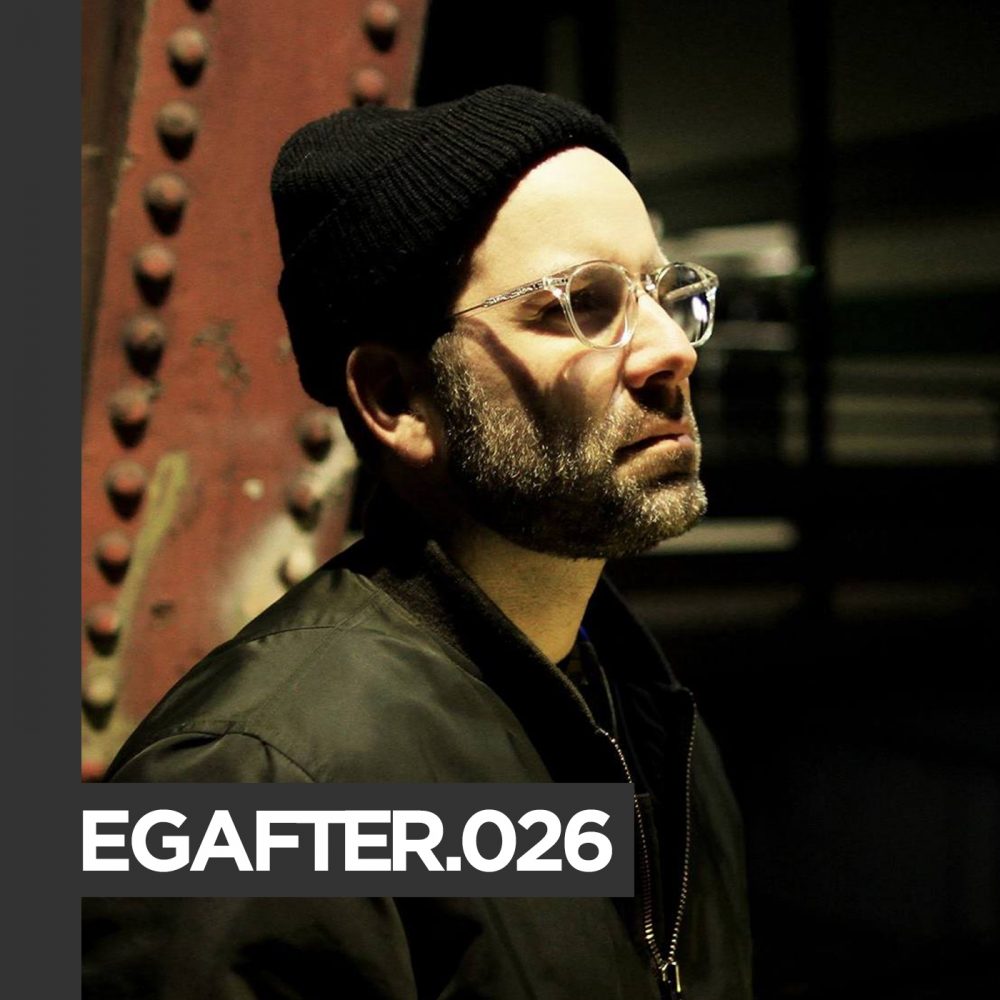 EG After.026 Ruede Hagelstein Download: http://bit.ly/2FTY9HF
Ruede Hagelstein is a German producer, singer, songwriter, and DJ. He was raised in the suburbs of Berlin and later moved to the capital at the age of 20. He sang in a choir, tortured his guitar, and dreamed of having a rock star career. Instead, he started his DJ career in the late-nineties at the renowned Berlin club Tresor.
While his DJing career progressed, Ruede was also an editor for various nightlife and music magazines: Groove Magazin, FLYER Magazin, PRINZ Magazin. His time spent as an editor brought him closer to the heart of the dance music scene, which led him to co-found restrealitaet.de – a Berlin-based web platform covering the local underground Techno scene. In 2006, Ruede earned an Audio Engineer Degree at the SAE Institute and became a resident DJ at Watergate, one of Berlin's most popular clubs.
The first tracks Ruede produced got signed by big labels such as Kitsune, Eskimo, and Cocoon. Soon, Ruede found himself co-producing with other major artists, composing music for commercials, and scoring "The Wyld," one of Europe's biggest musical productions. He now has numerous releases that are housed on labels like Watergate Records, Upon You, and Souvenir. He is also widely known for his remixing skills, which have been requested by powerhouse record labels like Get Physical Music (Germany), Bedrock (UK), Culprit (US), Suara (Spain). Parallel to his electronic music career, Ruede has formed an indie-electronica band called "Ruede Hagelstein & The Noblettes" and founded his own mixing studio in Berlin, where he works with diverse artists like the Adana Twins, Move D, Tiefschwarz, and many more…
01. The Maghreban – Elka
02. Errorsmith – My Party
03. Bjorn Torske and Prins Thomas – Arthur
04. Francesco Chiocci – Nightmares
05. Levon Vincent – Baseball
06. Pale Blue – Love
07. Mosca – Peyote Stitch
08. In2Deep, Artphorm, Eluize – Time (Eluize Remix)
09. The Mole – Going With The Hat Man
10. Zombie Zombie, Gilb'R – Hippocampe (Gilb'R Triangle Dub)
11. Ruede Hagelstein & David Moon – Last Year
12. The Maghreban – Mike's Afro
13. Talaboman – Midnattssol
14. Gusgus – Featherlight ( BiggiVeira@Thepool.mix )
15. David Holmes Late Night Tales (David Crosby – Orleans)