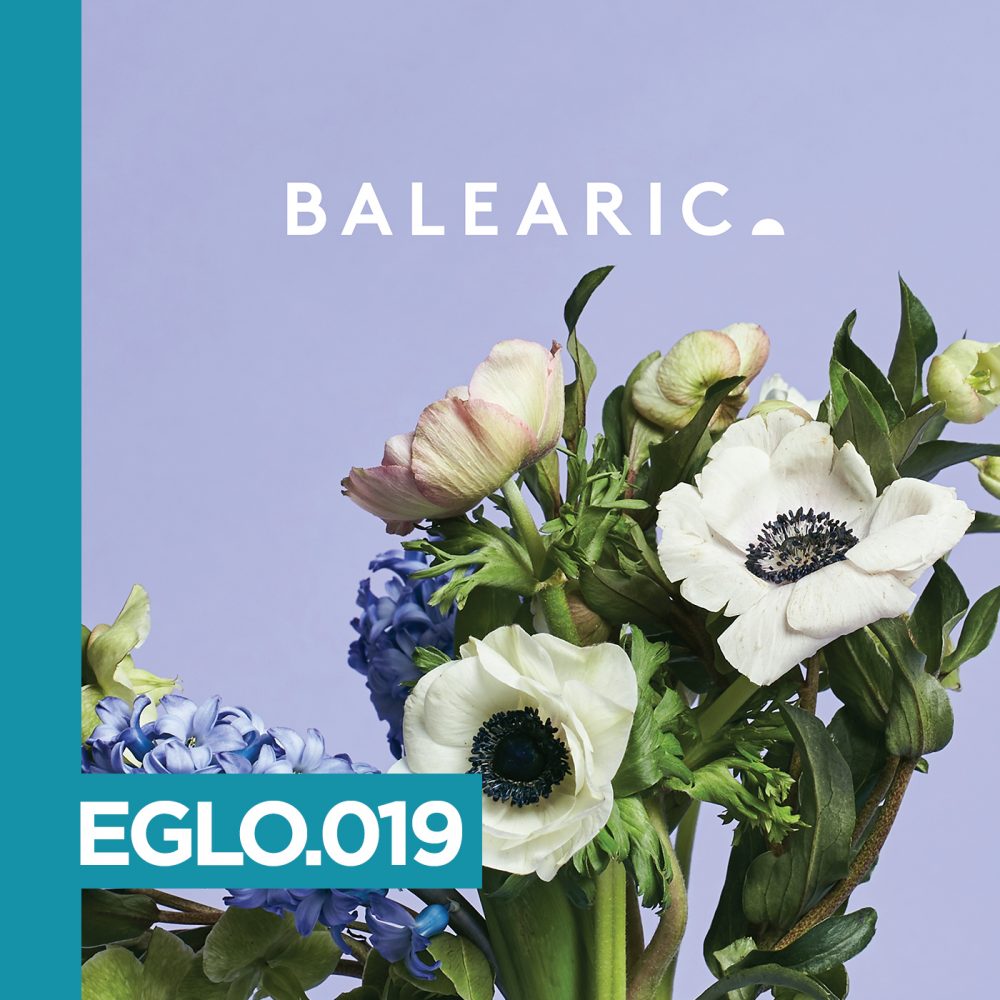 Buy Link 'Balearic 3': balearic.bandcamp.com/album/balearic-3
Quinn Lamont Luke, also known as Bing Ji Ling, is a New York City based producer-musician. Luke has released six full-length albums of original material as a solo artist, as well as numerous singles, collaborations, and remixes. He is a former member of Phenomenal Handclap Band. As a member of the Phenomenal Handclap Band, Luke has toured the world, supporting acts such as Bryan Ferry, Franz Ferdinand, Simian Mobile Disco, and the Gossip, as well as headlining clubs and festivals such as Glastonbury Festival (U.K.) Wireless Festival (U.K.), Latitude Festival (U.K.), Field Day (Sydney festival) (Australia) and BBK Live (Spain).
Luke has also been involved in several other collaborative projects. As Incarnations, Luke joined friends Bart Davenport and Daniel Collas, to create an organic and original album in 2 weeks at a remote studio in the south of Spain for Lovemonk Records. As Coppa, a duo composed of Luke and legendary crate-digging haven Groove Merchant's Chris Veltri, Luke has produced a series of 12-inch singles that have earned the praise of Space Disco tastemakers such as Idjut Boys, Prins Thomas and Todd Terje. As Q&A (formerly Expanding Head Band), an instrumental, psychedelic-dance music duo with Tussle songwriter Alexis Georgopoulos, Luke has releases on DFA Records, Smalltown Supersound, and Lo Recordings. Luke is also a constant member of legendary skater-cum-musician Tommy Guerrero's group, who regularly wow crowds at various international festivals such as Fuji Rock Festival (Japan).
Luke has worked in a collaborative project with Paul "Mudd" Murphy under the name Paqua, on Murphy's Claremont 56 label out of London. Their album "Akaliko" was released in June 2014, and they toured Europe promoting it at places such as Glastonbury Festival (U.K.) and The Garden festival (Croatia).
In the Fall of 2014, Luke released a solo/acoustic/covers record, entitled "Sunshine For Your Mind." Luke has this to say about the album:
"Traveling doing solo gigs, I got into using a looping pedal to create simple loops to play to. I'd experiment recreating an existing song & incorporated these little cover versions on a few Japan tours. Being well received, I was asked by the label if I'd do an album in the style. There are no recordings of me performing that way so I thought this'd be a great chance to document what I've been doing."
Luke's song selection is a reflection of his inspirations, and highlights "snapshots" of different periods of his musical development.
2015 saw Luke taking a bit of a break from the cycle of writing, recording, releasing, and touring, while he was "getting his adult life setup." Having relocated (partially) to a farm house near Woodstock, Luke had the pleasure of welcoming a beautiful wife and son into his life. Nonetheless, a few releases bearing his name still managed to sneak out. We saw a 12" release of "See Me Through" and a Romanowski remix of "Thought Our Love Was Strong" on Coyote's Über label. Both songs were from previous Bing albums. We also saw a Lexx remix of "Hangin' On A String," on his Phantom Island label. Other songs, such as Luke's collaboration with Cantoma (aka Phil Mison) "Alive," and his collaboration with Alex From Tokyo "Don't Move" were featured on various compilations.
So far, 2016 has seen the release of a new collaboration with Alex from Tokyo, on his new World Famous label entitled "Not My Day." His version of Lil Louis' "Club Lonely" and a Tokyo Blackstar remix are also included. The late summer will see the first release under Bing's given name Quinn Lamont Luke on Aficionado Recordings and Tommy Guerrero's Too Good label, entitled "Temporadas." This release is Luke's first instrumental effort, featuring songs recorded at home, on a 4 track, one song per season. We'll also see a new 12" release of and Idjut Boys remix of "Won't Wait For Yesterday," and a Tim "Love" Lee remix of "Everybody." Luke is back in the studio working on new material, so expect to see much more very soon!
1. Sacha Puttnam – Abraham's Theme (On-U Sound Dub)
2. Chris Walla – I Believe In the Night
3. William Tyler – Missionary Ridge
4. Antonio Carlos Jobim – Wave
5. Los Indios Tabajaras – Love Is A Many Splendored Thing
6. Toumani Diabate – Cantelowes
7. Sergio Mendes – For What It's Worth
8. Terry Reid – The Frame
9. Quinn Lamont Luke – Primavera
10. Goddess Jams – Amma Is the Light
11. Gabor Szabo – Magic Mystic Faces
12. Dorothy Ashby – Come Live With Me
13. Bing Ji Ling – Twilight
14. Daniel Lanois – Carla
15. Duane Eddy – Last Date