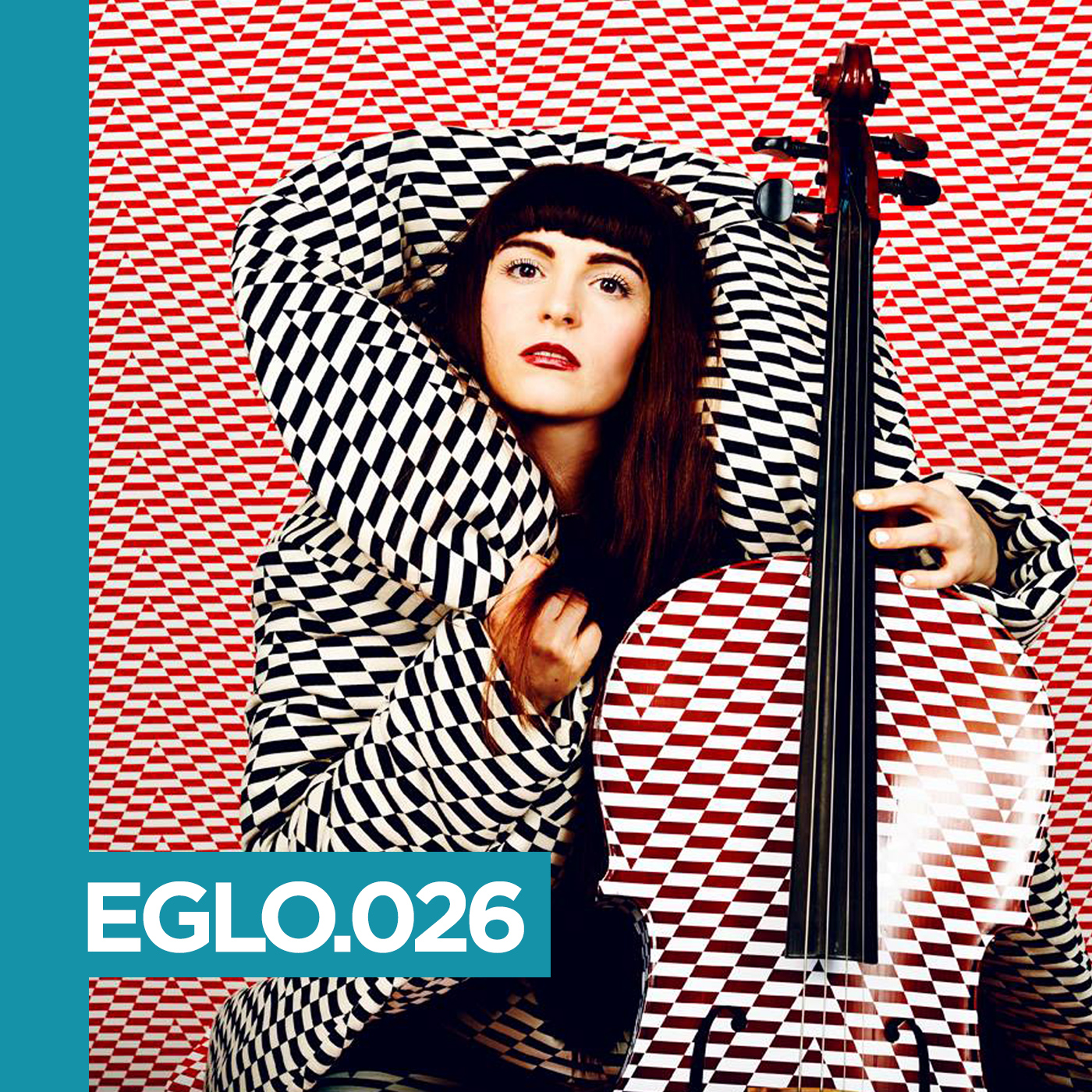 Abi Wade is a musical collaboration between limbs, strings and vocal chords. The cello is the backbone to her songs, however, the Brighton based musician is no ordinary solo act and uses her instrument in a unique way; using it as a percussive instrument; hitting it with sticks and beaters while plucking and bowing it, often simultaneously. In addition to playing the cello in this unconventional manner, she also sings and uses a cajon and tambourine on each foot to become the ultimate one woman band.
So far she has toured the UK & Europe with Patrick Wolf, played festivals such as End of The Road, The Great Escape and Wilderness, sold out her debut EP, released music on the label set up by Esben & The Witch's Daniel Copeman, with whom she also records with and played shows with the likes of CocoRosie, Dan Mangan, Other Lives & Deptford Goth. Her music has also been used on MTV series 'Awkward' and Cinemax series 'Banshee'.
About her latest album: 'Beautifully Astray' 
Using cello, vocals, orchestral arrangements, choral ensembles, location samples, synths and piano Abi Wade explores human nature through real and abstracted personas on her debut album 'Beautifully Astray'.
Haunting brass and a blissful wind section filters through sweeping strings to form an orchestral arrangement that perfectly complements Wade's heartfelt lyrics on relationships and human nature.
New single 'A Bit Like Love' is a rousing figurehead of this moving and impassioned debut. Its pulsating rhythms combine with dulcet yet melancholy vocals to sharpen the foreboding edge to this track with nods to the likes of Kate Bush shining through Wade's contemplative and often sentimental songwriting.
Abi wrote most of the tracks on the album on cello initially in various locations of her old hometown of Brighton, from the living room of her seafront apartment to the dark belly of Sticky Mike's Frog Bar. From this starting point, Abi set out on a sonic exploration, getting field recordings in locations as diverse as a printworks, a tap dancing club and following a chance meeting there, a fishing boat:
"After the tap dancing class I was explaining to the man who ran it how I was trying to get onto a boat to record some sounds and by pure coincidence it turned out he was a fisherman, I did not expect a tap dancing fisherman! It was truly an amazing experience to go out first thing on to the water and share a moment of time with such an interesting character."
Following a move to Camden the tracks were fleshed out with orchestral arrangements and were recorded in Jay Malhotra and Sam Duckworth's Amazing Grace studio in Hoxton. These sessions included brass, wind and choral ensembles. Abi then worked with 'the patron saints of print' Eley Kishimoto to create the visuals for the album matching the story of each print and pattern to the story of each song. Their patterns are featured on both the album and single artwork and has been a source of inspiration throughout the making of the album.
'Beautifully Astray' was recorded with support from Help Musician's Emerging Excellence award, and the release with support from PRS for Music Foundation's Women Make Music.
While developing as an artist, she has toured the UK & Europe with Patrick Wolf, sold out her debut EP and released music on the label set up by Daniel Copeman of Esben & The Witch and has played shows with the likes of CocoRosie, Polica, Michael Kiwanuka, Other Lives, Deptford Goth and festivals such as End of The Road, The Great Escape and Wilderness.
Tracklist
01. Intro Cymbal Wind – Dean Hurley
02. Low Ring – Meredith Monk
03. I Can't Find Water – Hauschka
04. The Test of Machine 2 – Shinichi Atobe
05. Ansumana – Susso
06. Clapping Music – Steve Reich, Kristjan Järvi
07. Heart Of Stillness – Savant
08. Grafts – Kara-Lis Coverdale
09. Wealth – Talk Talk
10. We Are In Sight – Abi Wade
11. To Feel Your Best – Kaitlyn Aurelia Smith
12. Another Day – This Mortal Coil
13. Crater Lake Majesty – Le Ton Mite
14. Sunrise Through the Dusty Nebula – Hannah Peel