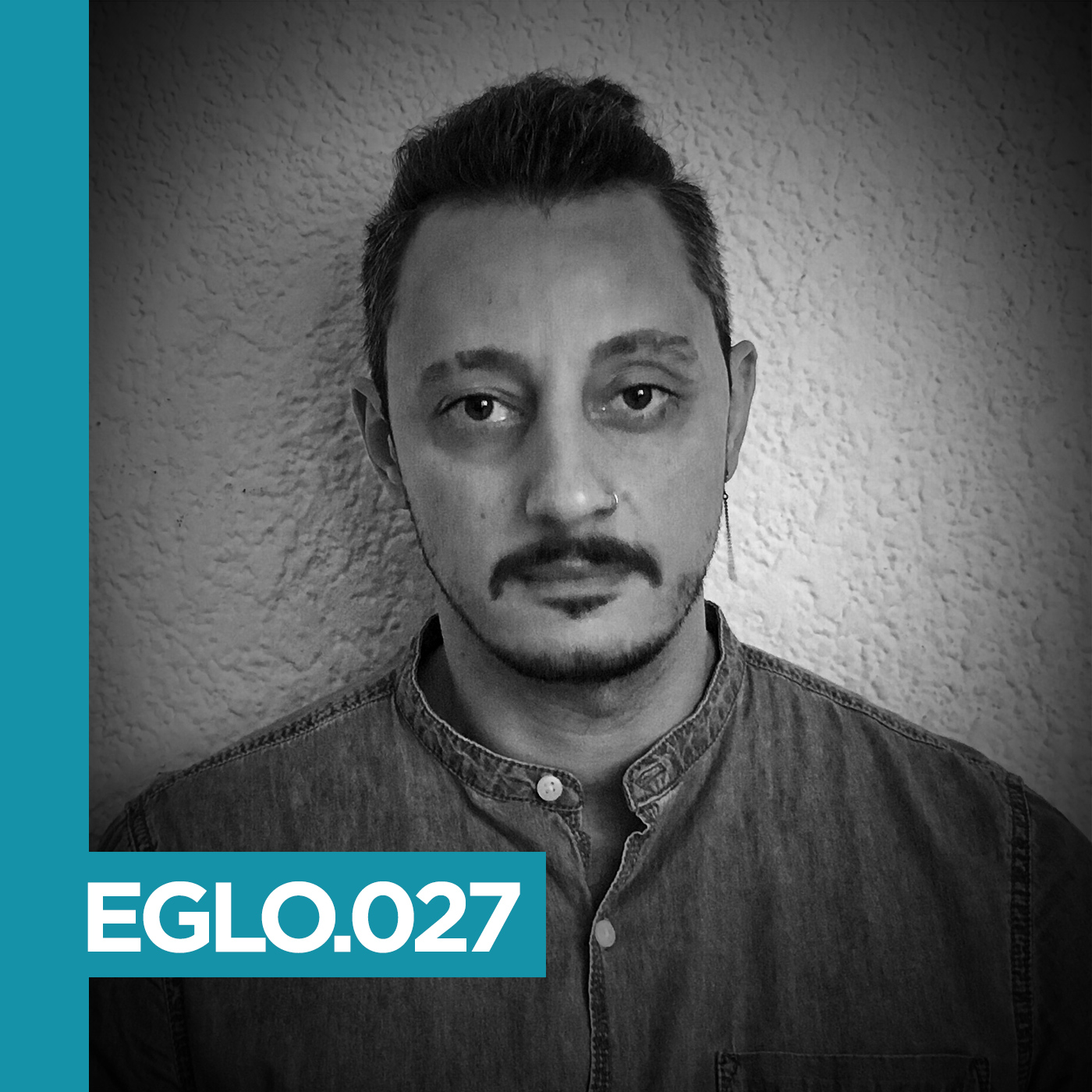 Live Session by Rico Casazza exclusively recorded for Electronic Groove.
Conveying consistency of character through electronic music is a difficult task, regardless of genre; as the years roll on thousands of talented producers fall to the wayside as they fail to set themselves apart.
Rico Casazza's sonic identity is like that of a city, one which has developed an undeniable self-ness as it hosts various movements and is rocked by various events, leaving a core self that is still open to change, but sturdily, defiantly clear. Perhaps a better metaphor is a great oak tree that sways with the wind, grows new leaves but stays firmly based in the life-giving nutrition of its roots. These days the musical nomad focusses heavily on techno and electro, but he is more easily recognised through that aforementioned, ineffable character, the humorously self-professed electronic emo; Casazza never fails to imbue his work with a wistfully pulsating heart.
Ever since the Italian producer left his homeland aged 19 in the search of musical vitality, and settled in London, he has embodied and absorbed influences from a whole host of genres. He cut his teeth on the late 00s' burgeoning minimal scene, developing a genre whose precisely artful stamp can still be seen on his recent productions such as his latest "Yurican EP", which simultaneously brood and bubble with synthetic potency. One of Casazza's most agile productions to date is Jobsuck, a teaser from his upcoming record Yaman, wherein his typical vocal yearn swirls into the kind of gorgeous 2step slide that Horsepower Productions used to make at their peak, refracted through the perfectionist lens of an Ableton professor. Released on Archipel both digitally and on wax, the album shows off the ability to balance various functionalities and personal expressions; listeners can slip on their headphones and lean deep into Casazza's unstable world, or let the record loose for a shimmering dance.
Over the course of a career spent appreciating and manipulating dancefloors, the DJ/producer has has put out a rich variety of dancefloor heat on 18 eps strewn across international labels, along with four full LPs, each of which have formed a basis for brooding sonic exploration, such as A Mother Love's broken trip hop, released on Bonzai International in 2009, and the following Dub Chamber's appropriately titled rumbling ambience in 2013. Like much of his best work, these albums interwove the language of established genres, like the impassioned homebound letters of a weary but inspired traveller, pouring all his energy into the task of conveying vivid experiences to those unable to join him.