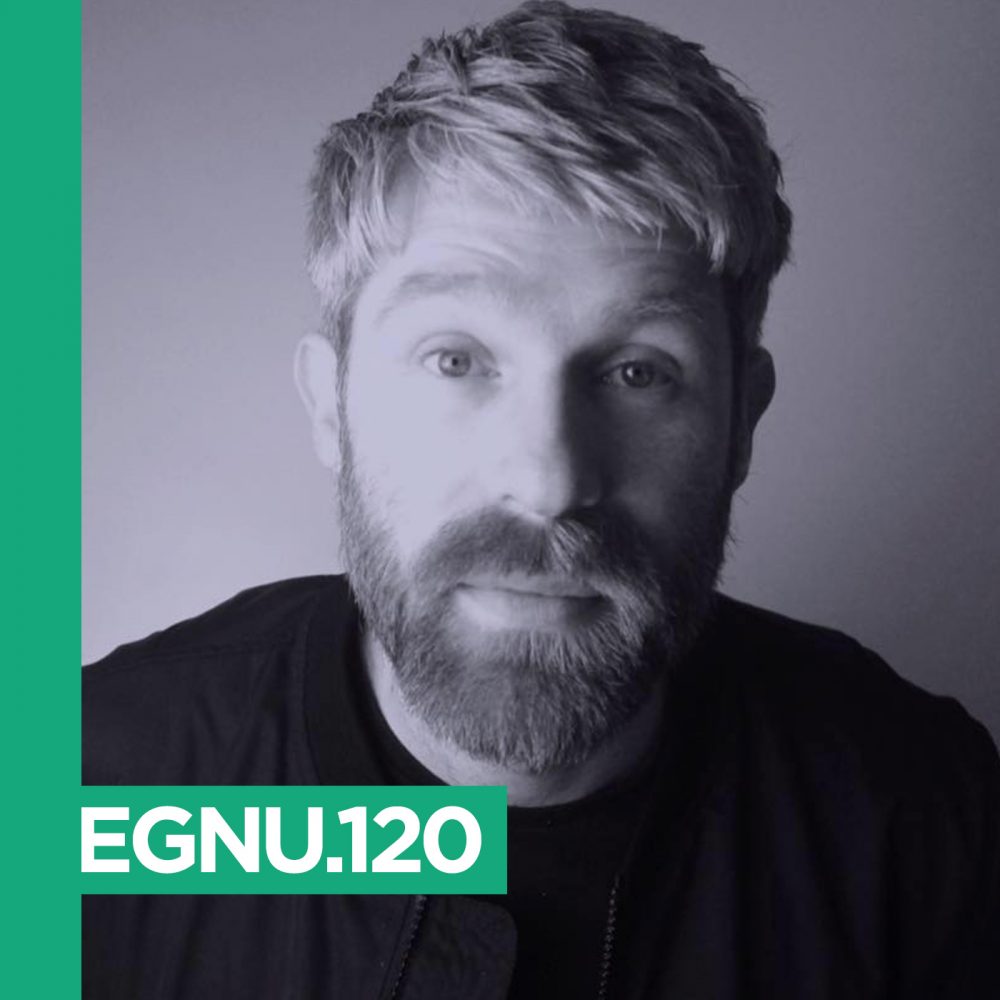 A proud Scotsman, lover in equal measure of the 4/4 beat and Irn Bru (it's in the genes, apparently) Andrew traversed Hadrian's Wall in the early 90s, touching down as far south as it's safe to go without getting your feet wet, and settled in leafy Hampshire.
When I say 'settled' I really mean 'immersed himself in club culture', having developed a voracious appetite for clubbing and becoming a fixture on the dancefloors of just about every trance/ techno club of note during those heady days. Ringwood's infamous Manor, south coast trance mecca Slinky, uber-club Cream and the inimitable Gatecrasher all drew Andrew to their floors. Shapes were thrown, friendships forged and seeds sown.
In 2000, Andrew worked a season in Ibiza for Amnesia, which opened his ears to progressive, techno and tribal house, and at this time the lure of the decks became irresistible. Cue several years spent emptying his bank account at record emporiums worldwide whilst scouting the best of the planet's dancefloors – from Amsterdam to Australia and beach parties to Berghain – and the well-trodden path of locking himself away for endless hours, honing his craft behind the turntables.
Andrew's style is akin to those he counts as influences; think Denis Horvat, Dixon, Ame but with more than a nod to scene stalwarts like Tenaglia, Sasha and Jeff Mills when the mood takes him. Unashamedly floor-friendly, he knows how and when to drop the bangers!
His recent DJ highlights include slots alongside Justin Robertson, Mr C, Rossko and Xpress 2 in the past twelve months, and a pop-up gig at the last Bugged Out festival was also a raucous occasion. This year, he has started up his own night, Crescendo, focusing on local talent and a party vibe with close attention to production detail. The first two parties have been rammed to the rafters, and another is in the pipeline. His recent podcasts for Bloop London, Snug and DetSync have all been well-received, and his diary for the rest of 2017 reflects his growing reputation for serving quality party heaters. Enjoy the ride.
01. JMII – Thrills (John Talabot early edit) (Hivern Disks)
02. Alex Niggmann – Huricane feat The shadow self (Deetron Remix)(Balance Music)
03. Rampa – Fluke (Keinemusik)
04. Tone of Arc – Good by Horses (Deniz Kurtel Remix)(N019 Music)
05. Flowers and Sea Creatures – A.M (Ewan Pearson Re-Edit)(Buzzin Fly Records)
06. Pautrice Baumel – Glutes (Afterlife Records)
07. Patrice Baumel – Dead end thrills (Anjuana Deep)
08. My Favourite Robot – Centreofaltentional – Kate Simko Remix (N019 Music)
09. Sunns – Instrament – Redshape Remix (Secretly Canadian)
10. Joy Wellboy – Before the Sunrise (Dixon Remix)(Bpitch Records)