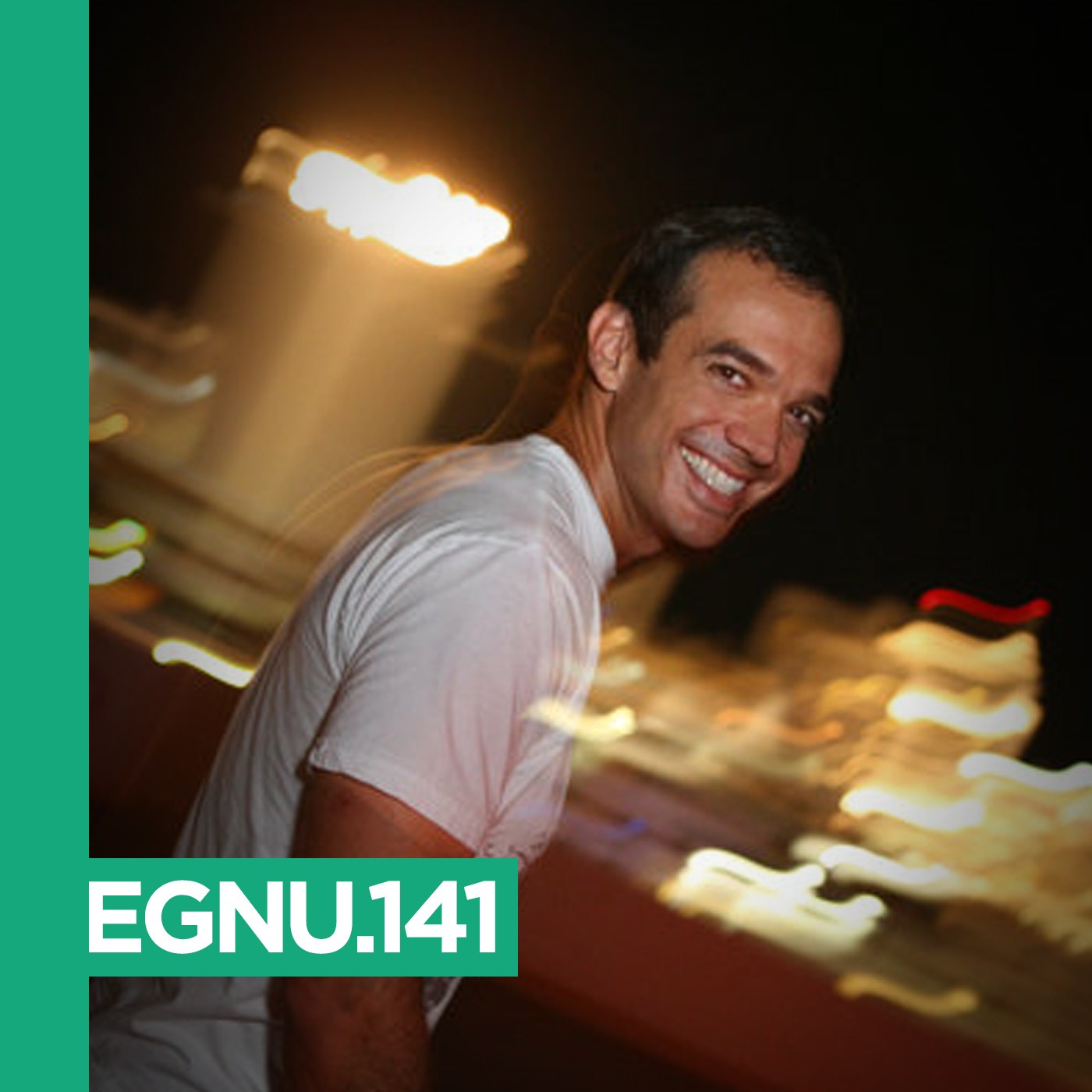 [mixcloud https://www.mixcloud.com/egpodcast/egnu141-tomaz-hernandez/ width=100% height=60 hide_cover=1 mini=1 light=1]
Tomaz Hernandez is a Venezuelan Dj born in Caracas.  Influenced by many different styles of music at an early age; he grew up collecting cassettes and albums. When he was fourteen years old, he started Djing in high school after joining forces with other friends to start a mobile sound system. He used his savings and bought a set of homemade eliminator speakers while his friends had the mixer and Stereo Cassette Deck Players and started Djing at parties. This first exposure to Djing lasted until around 1993.
Tomaz learned how to play the drums and purchased a set of Pearl Export Drums to experiment playing with bands different styles such as rock and reggae. Tomaz continued collecting music and his passion and interest in electronic music grew after visiting regularly New York and Miami. He also started studying music and learning how to play the guitar.
He assisted regularly to clubs and parties where the main styles of music where house, techno, acid and trance. The rave scene in Caracas was very active in the late 90's and early 2000's, fueling his passion for Djing and electronic music.
In 2002, Tomaz moved to Fort Lauderdale and set up a home studio with Technics SL-1200 M3D Turntables, Pioneer mixer, amplifier, and new monitors. He continued collecting vinyls, Cds and learning more about the art of Djing.
In 2005, he landed some residencies and played regularly primarily deep house, house and techno.
Tomaz Hernandez studied music, music production and audio engineering. Tracks such as Wet Dream, In Your Arms and Sex Machine were independently released in 2011 and 2012.
Having the opportunity to participate in Winter Music Conference since 2004 and listening live to the best Djs and producers, gave him more education in the electronic music scene. His sets started blending other music styles such as minimal, disco and tech-house.
While performing one night in 2007 at a venue named Laundry Bar in Miami Beach; several promoters of the Ultra Music Festival who were present at the event; listened to Tomaz dj set. He grabbed their attention and got booked to Dj at the Ultra Music Festival in 2008; playing a 2-hour set at the Echo Village Stage. His set at the Ultra Music Festival was received with positive reviews.
He has Dj in different clubs and parties between 2006 and 2019. His sets have been appreciated live in Miami, Fort Lauderdale, Miami Beach, Saint Barth, Aruba and Venezuela.
Tomaz Hernandez has always been a DJ because of his passion for music and is planning to produce more music in the near future.
01. Unspoken – Osunlade Featuring Rainy Payne
02. It's ok to Cry – Johannes Klingebiel
03. Feel My Needs – Weiss (Purple Disco Remix)
04. My Beat – Blaze (Frankie Valentine Studio 21 Mix)
05. Road to through the rain – An-2 (Steve Bug Remix)
06. Side from Above – Butch & Virginia
07. What is this sound – Peace Division
08. Telephones – Nation of Rythms – (Ms Dos Mix)
09. El Circulo – Martin Eyerer
10. Kaisha – Yunus Guvenen