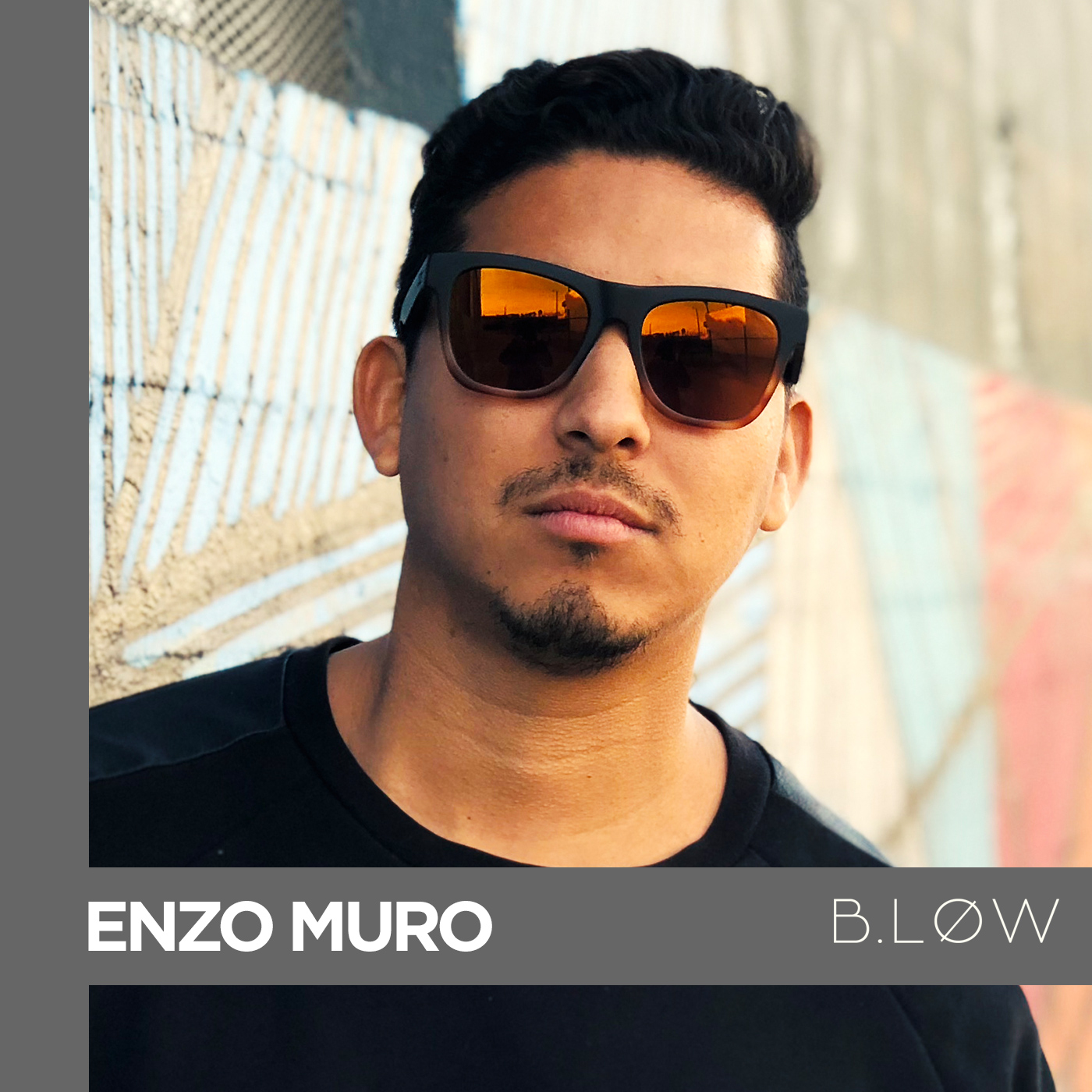 Enzo Muro's first taste of electronic music began during the late 90's back in Peru. As an avid partygoer and music enthusiast, Enzo had the privilege to see many of the greats, including Steve Lawer, Peace Division, Carl Cox, Sasha, Pete Tong, Adam Freeland, Deep Dish, Hernan Cattaneo, etc… spinning their hearts out in Lima. Good sets and good times instilled in him the passion to play music of his own…
Since arriving in LA in 2004, he has been dropping records around LA, Mexico & Peru. Enzo Muro is one of LA's unsung Heroes. He selflessly supports his community of music freaks on a continuous basis with unwavering genuineness. You can find Enzo at nearly every boutique event Los Angeles promoters offer–that's because Enzo is friends with nearly every boutique promoter in the city. His advocacy alone for the LA scene and his friends is a Heroic quality we hold in high regard.
As the California liaison for Bamboocha Radio out of Lima, Peru, Enzo has hosted many local DJs and special guests in his bedroom studio in recent years. This has been a great opportunity for Enzo to hang out with basically all the DJs in the industry on a level outside of the party scene–some tight bonds have derived from these personal encounters.
Now, having joined the zealous Electronic Groove team based out of Miami, Enzo has connected a strong link between the U.S. bicoastal network. It's the perfect match for both parties. Equity is a beautiful thing. Currently, he curates Electronic Groove's LA Underground Sessions, a weekly live streaming which exposes most of the local talent from the city of Angels.
The amount of music that Enzo has been exposed to, on his radio show, live streaming or out and about at every show in LA, gives him a broad and tasteful style of music when he DJs. One has to step out of the box to acquire such a taste in music. Enzo has played at Lightning in a Bottle and Desert Hearts, two hugely popular campout festivals in California, also played at Burning Man a few years; and has opened for DJs such as Hernan Cattaneo, Rampue, Chymera, Soul Button, Behrouz, Nick Warren, Daniel Bortz, Guy J, to name a few. Enzo is also a regular jock at The Standard rooftop in downtown Los Angeles; a rotating resident at Clinic & La Vibe, a weekly nights dance party in Hollywood; and a fixture at Pattern Bar, a popular dimly lit cocktail lounge in DTLA where now throws a monthly party with Electronic Groove called B.LØW