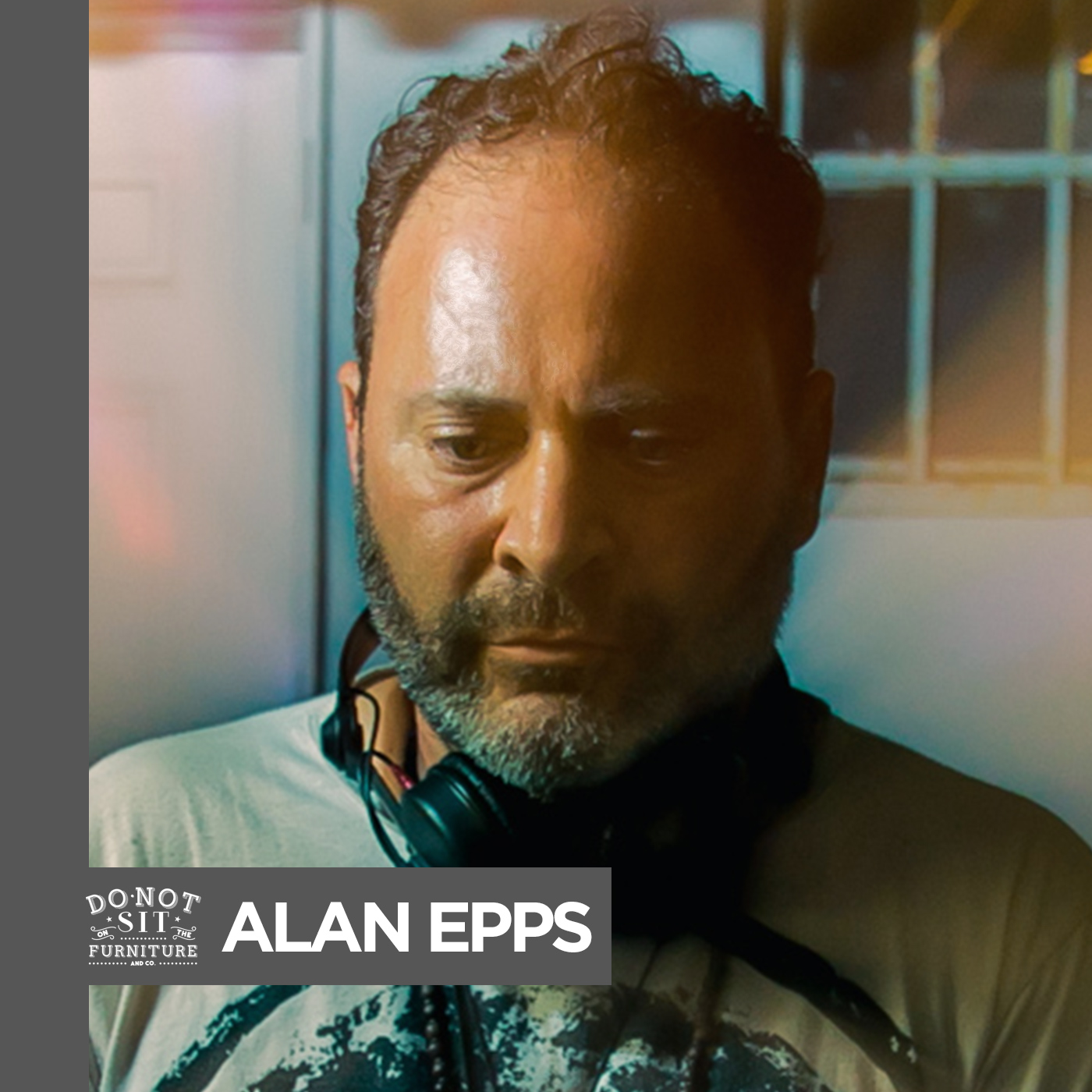 he was known to hold himself up by the bars of his crib and dance, before he could even walk. He started writing poetry, prolifically, in his college years, and, recently, adopted the moniker "eltoNBomb," under which he writes and performs poetry and prose. He has been writing for about 30 years, and took first place in an international contest in 2015 for his poem "Togethered." He is, currently, working on his first book of poetry.
Alan's foray into the DJ world came later in life, though his climb as a DJ in the competitive Miami market was swift. Only 9 months after investing in DJ equipment, he became a weekly resident at popular South Beach restaurant, SushiSamba, on iconic Lincoln Road – a haven for both tourists and locals. In 2015, he was discovered by world-renowned DJ producer Behrouz. He became a resident at Behrouz's award-winning, boutique nightclub, "Do Not Sit On The Furniture" in 2016, where the list of artists with whom Alan has played is a "Who's Who" of the international dance music scene.
Alan is a very eclectic DJ, effortlessly weaving various genres together to take dancers and listeners on a journey into other dimensions of reality. He, definitely, has a leaning towards the deeper side of music, delving into the melancholic, emotional and dreamier realms. Alan's predominant style vacillates between different sub-genres of house, techno and disco.
Recently, Alan started merging his passions by weaving his spoken word into his DJ sets, sometimes getting on the mic live to recite. Alan has, also, started tinkering with production, frequently playing his own edits in his sets.
Alan is venturing, more and more, outside of the Miami market. Alan has played at various Burning Man camps, and is also a founding resident of esteemed Love Burn (Miami's regional Burn) sound camp, "Cymatica," along with Miami-based DJ, Jeremy Ismael, where their annual B2B sets are highly-anticipated, and known to many as a highlight of the Burn. Alan has been playing, frequently, in New York City, having been scouted out by Static Bookings boss, Everette Haley, on a visit to Miami, and then being noticed by other promoters while playing in NYC.
In 2018, Alan intends to continue to develop the merger of his passions for poetry, prose and music.
01. Alan Epps – WTF? (Spoken Word from "Human Traffic" Soundtrack)
02. Connan Mockasin – It's Choade My Dear
03. Sabo – Coconut Matras (KMLN Remix)
04. Sabo – Drop That (Thomas Von Party Remix)
05. Tanner Ross & Sergio Santos – Sedara
06. KMLN – Sabilu feat. Mian (Schon Long Remix)
07. KMLN – Alhambra feat. Dirtwire
08. Mike Tohr, Amari – Borax
09. Tornado Wallace feat. Sui Zhen – Today (Move D Vocal Mix)
10. Tolga Fidan – Seduction feat. Atilla Fidan
11. Joseph Ashworth – Dominika
12. Pete Tong, John Monkman – AURORA (Chaim Remix)
13. Jimpster – Porchlight & Rocking Chairs (KiNK Remix)
14. Wighnomy Bros. – Wombat
15. Deniz Kurtel – The L Word feat. Jada (Guy Gerber's Countryside Remix)
16. The/Das – Drug Dilling
17. Robinn – The Game Is Now Over (Lukas Bohlender Remix)
18. Alan Watts – Just Trust The Universe