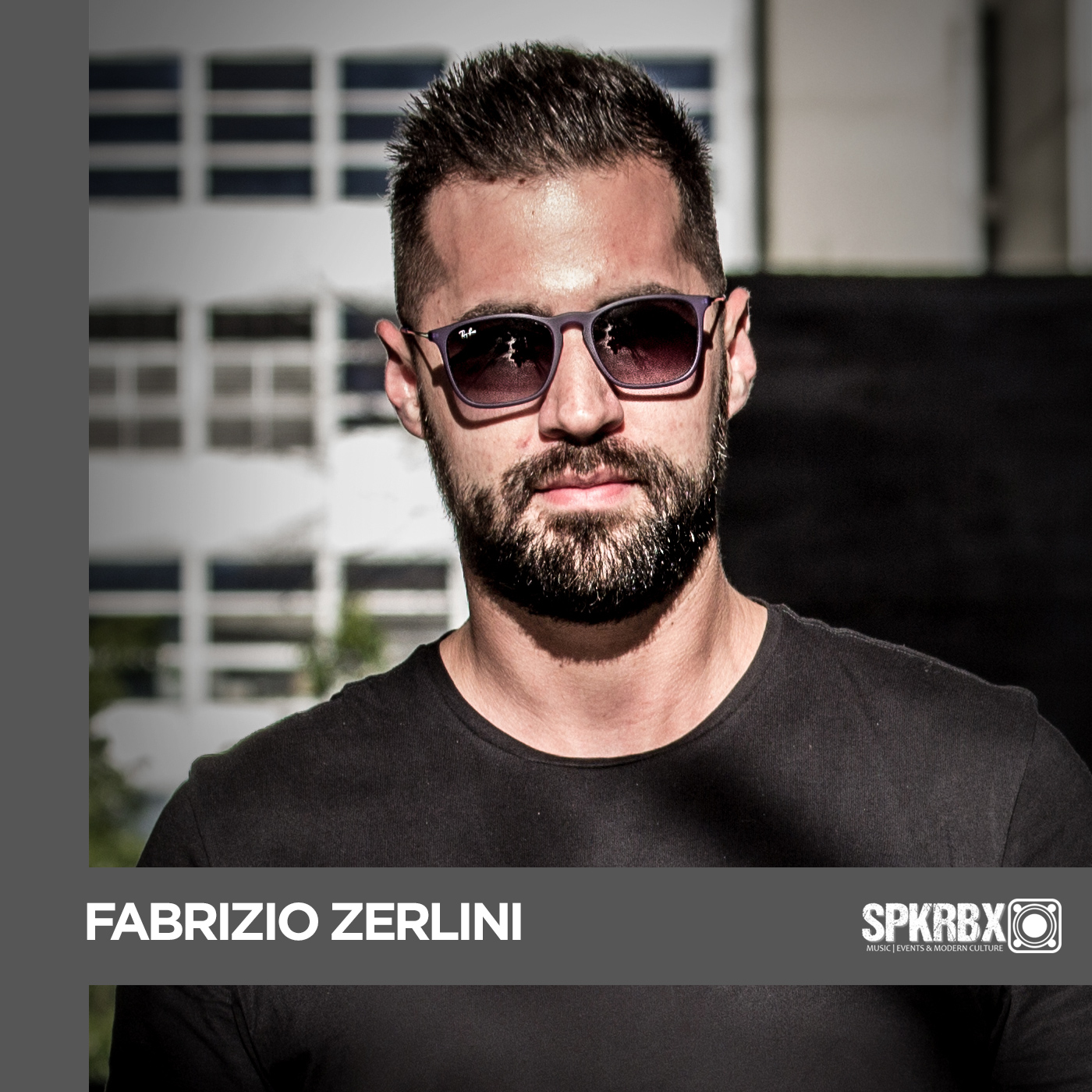 Sao Paulo native Fabrizio Zerlini has recently relocated to Miami and has been a well-established DJ in his hometown for numerous years, having played consistently in the city's diverse and competitive underground scene while also producing events of his own and being a regular at the legendary D-Edge club in the last two years.
With more than a decade of DJ experience and twice as much time immersing himself in his passion for electronic music, Fabrizio has developed a singular style that seamlessly blends House and Techno's multiple sub-genres in a very unique way, creating highly dynamic sets that bring different emotions with varying intensities, enabling him to consistently perform at a high level regardless of the type of event and line up.
Besides his work as DJ he has tirelessly produced a myriad of events – free street parties during the summer that gathered hundreds of people, never-ending underground afterparties, club nights at unique venues across the city, open-air 24-hour events and boat parties.
Most recently Fabrizio has become a regular at Brazil's most legendary club D-Edge, performing amongst Brazil's top artists while also focusing in music production.
Currently he is determined to leverage his extensive music experience to give his contribution to the Miami scene.
01. Motor City Drum Ensemble – Send A Prayer Pt.2
02. Loure – Keep It Real (Original Mix)
03. Moony Me – Glass Jungle Chant (Original Mix)
04. DJ Mau Mau & Franco Junior – Disco Evangelist
05. Gene Farris – Black Licorice (Original Mix)
06. Tensnake – Freundchen (Red Rack'Em Remix)
07. Radio Slave – I Need Music (Original Mix)
08. Moodymann – Tribute (Original Mix)
09. Mall Grab – Menace II Society (Original Mix)
10. Sakro – Beautiful Music (Original Mix)
11. Vermelho, Ivana Wonder – Rock The Box Ft. Ivana Wonder (Zopelar Special Dub Mix)
12. Chris Simmonds – Once Upon A Club (2011 Edit)
13. DJ Bone – It's All About (Original Mix)
14. DJ Bone- The Vibe (Original Mix)
15. Iori Wakasa – Feel It Dizzy (Original Mix)
16. DJ QU – SS1 (Original Mix)
17. Fabrizio Zerlini – Space Rover (Unreleased)
18. Matt Karmil – Moment
19. Chineurs De House – Moomin
20. Santiago Salazar – Saturated Fear (Original Mix)
21. Catz 'n Dogz – Elixir (Original Mix)
22. Joseph Ashworth – Sienna (Earth Trax Remix)
23. Ron Basejam -Shit Wizard (Original Mix)
24. Brett Johnson – Relax Yo' Self (Original Mix)
25. Cab Drivers – BON BON (Original Mix)
26. DJ Shark – Double Sunset (Original Mix)
27. Erick Morillo – Dancin' (A "Little" "More" Dub)
28. Aly-Us – Follow Me (Club Mix)