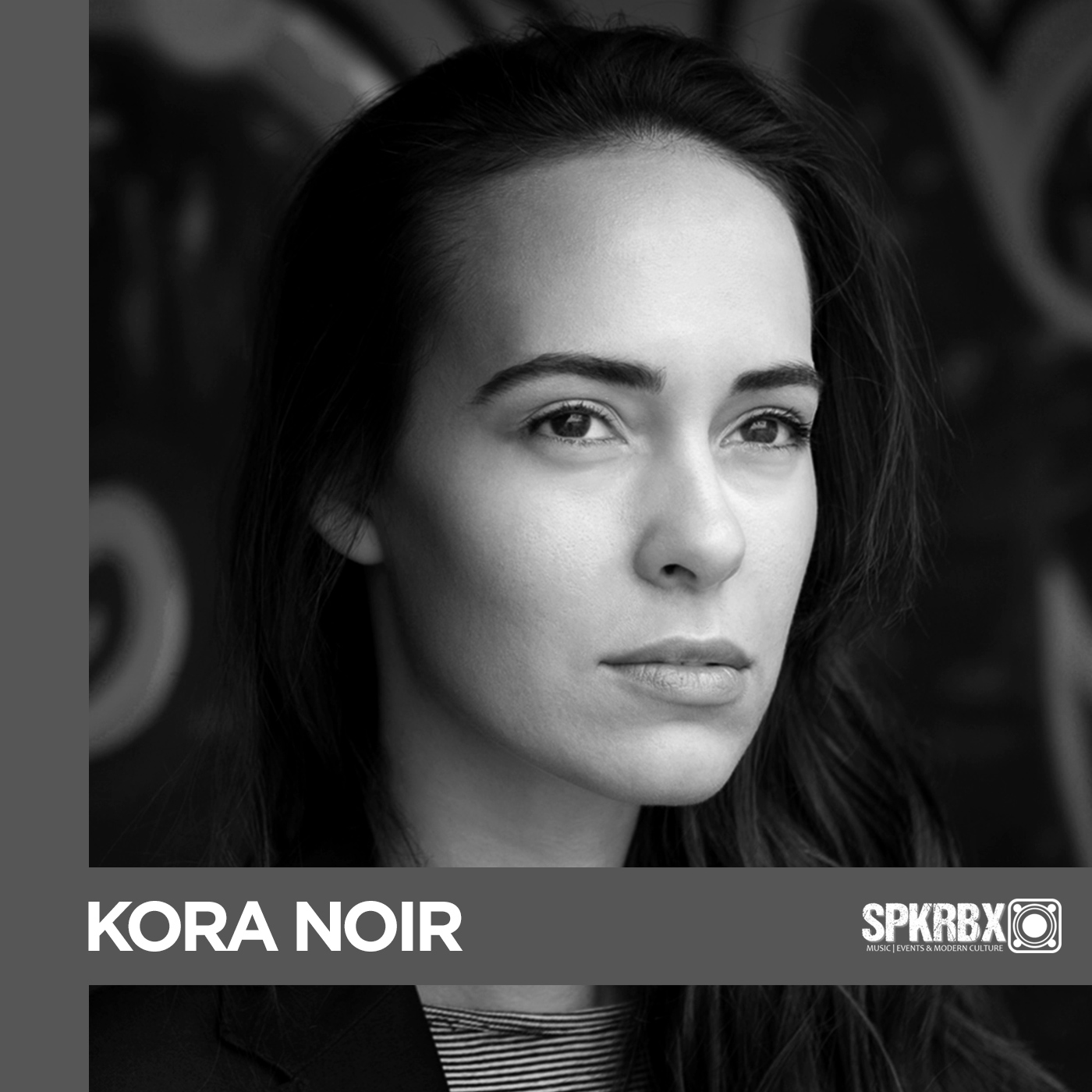 Born and raised in Bulgaria, Kora Noir currently lives in Miami. She is an artist that combines successfully her deep seeded love for music with a daily aspiration for growth. Being at one of her shows is like attending a storytelling of time and place through sound. Her musical flavor is self-described as "…early Chicago meets early Detroit in Eastern Europe."
Kora Noir is an artist subtly marked by an overall refusal to squeeze herself into any genre or stereotype. Exuding confidence and bite, she stands out and rises above in a market of increasingly international artists who constantly flood the ever-changing scene. A persona of serious approach to her work and her desire for constant escape from triviality makes her more than a triple threat.
Constantly playing major venues across America, the Miami based artist is quickly rising to the top with recognition as a brewing force. With her indefinite passion for electronic music starting at an early age, she closely followed the evolution of different genres throughout the years. A lifelong love for techno combined with inspiration drawn from the days when all genres were mixed together results in her genre bending style.
Kora Noir takes a unique approach to her audience, seeking to educate while introducing treasured finds. That combined with her great skill for thrilling the crowd and putting down a well selected mix of classic throwbacks with tasteful newcomers and you have an artist set to deliver in each of her dj sets a "smooth sound evolution" that is pleasurable for dancing. Her name appears on bills with Omar S, Purple Disco Machine, Volvox, Metro Area, Dj Pierre and many more.
She is currently affiliated with SpeakerBox Productions(Miami), FM Elle(New York) and That Divine(Bulgaria).
01. // – Second Woman
02. Biometric ID – Der Zyklus
03. Hey Virus – Kora Noir
04. Kira – Paul Du Lac
05. Siamese Twins – Akufen as horror
06. Forest Communication – Alpha 606
07. Rework – Kora Noir 08. Alias – Aux 88
09. Translution – Dimensional Glyde
10. Clone machine – The Clone Machine(DXR mix)
11. Frictionalized – Anthony Shake Shakir
12. Offset – You can't take me down
13. Levying Rooks – Second Storey, Appleblim
14. White Techno Funk – The Hacker
15. Satellite Song – Underground Resistance
16. Alien Pilot – Dj Johnnx