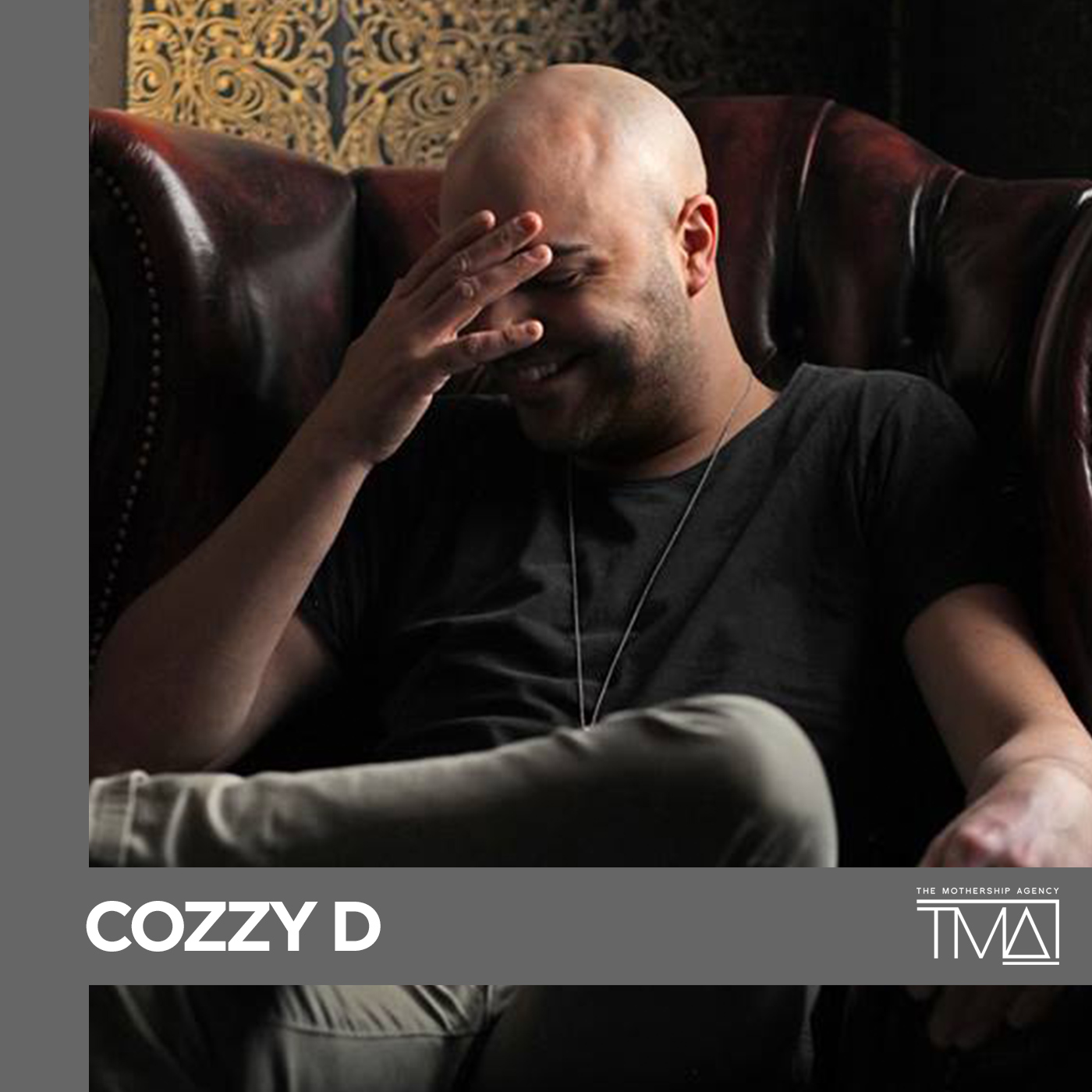 A multi-faceted artist that truly understands underground culture, Cozzy D is not only carving out his own place in musical history, but helping those around him to create their own too.
London's underground electronic scene has been littered with the ideas, designs and impulses of Cozzy D for well over a decade. His tireless work as producer, DJ, promoter and label owner has embedded his influence throughout every annex of the scene, thus yielding a far-reaching impact on dance music culture as a whole.
His music is emblazoned with soul and musicality backed up with potent basslines and expertly crafted beats. Quickly gaining him a reputation as a revered music maker, his versatile productions have seen him release on prestigious labels such as VIVa Music, Toolroom Records, Material Series, Get Physical, Kaluki & his own imprint Lower East.
As label owner, Cozzy presided over Lower East as it became one of the capital's most celebrated underground labels. The imprint played a huge role in the revival of London-centric house and techno by unleashing a plethora of the city's most promising emerging talents to the world. Artists like Alexis Raphael, Cera Alba, Jansons, vs.Mode, GW Harrison & Timmy P, joined Cozzy on the label to raise the bar for all London & UK based producers. Mixing home-grown talent with the best from abroad, Lower East have broadened their horizons further with the addition of international stars such as MK, Larry Heard, Joeski, Gerd & Nikola Gala to name a few.