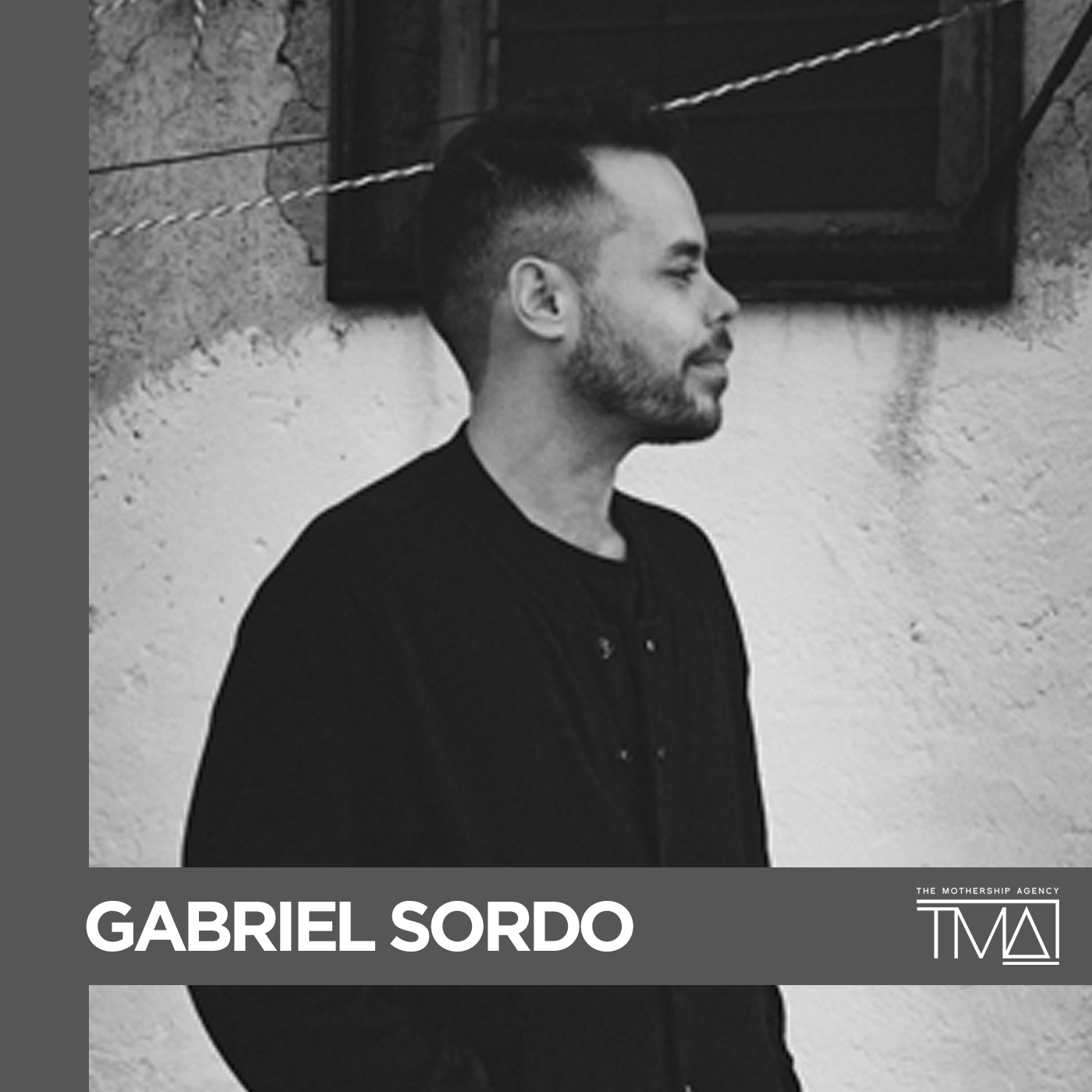 Electronic Groove: Hello Gabriel, thanks for having us. Tell us what is going on in your life right now?
Gabriel Sordo: Hello guys I'm very happy to be your guest again. I have been working with Electronic Groove since you guys started the project and for me it's always a pleasure work with you guys.
Actually, I'm very happy because very soon I'm heading out to South America to do a few dates at Colombia and Peru, and I've been working this gigs with The Mothership Agency from Colombia. This past year's everything has been very smooth and awesome with them. Also, I'm happy to be back to Europe in September to do 5 gigs.
EG: For those who don't know you, you were part of the trio Somnus Corp. What are your best memories of that moment?
GS: OMG, thanks for asking. I met Jorge and Beto in La Marcha, one of the best dance clubs in Guadalajara back in 1998. Beto and Jorge were Djing in the club and I introduced myself to them. After that everything was magic, Somnus Corp was the beginning of my career and I consider Jorge Lopez and Beto Rodriguez one of the most important people I have ever met in this industry, they taught me all about it. We were very young with a lot of dreams, our first tracks had a lot of support from Hernan Cattaneo, John Digweed, and Nick Warren. We signed our tune in 3 compilations including Global Underground and some others.  I'm still working with Beto and we have a few tracks coming out on very hot labels, also it has been crazy how our track 'Love Sensation' has had huge support from Jamie Jones, Loco Dice, and Marco Carola in Ibiza this year.
EG: We would like to know, How did you get to be part of a label as recognized as Get physical?
GS: Well, I met Phillip from M.A.N.D.Y in Playa del Carmen a few years ago, since there we have been friends. Actually, I can say Phillip is one of the most lovely guys I ever met in this industry. He always pushes me to make better things, always gives me good advice and sometimes I've had the opportunity to play in their showcase parties. I have tons of tracks on the label, actually a few months back I did my first mix CD for them. Get Physical has been very important for me. I'm very involved with the team, they work great and it's one of the most important underground labels. I'm very proud to be part of it.
EG: Speaking of Get Physical, tell us more about 'Most Wanted 2017 Part 1'?
GS: 'Most Wanted 2017' is a compilation of some of the best tracks of the year on the label. They put JUSLA, my collaboration with my very close friend Louie Fresco. The compilation has a very important list of artists like Ricardo Villalobos, Reboot, Doc Martin, and Climbers to name a few.
EG: What are your plans for the rest of the year? Any EP on the way?
GS: Yes, I have a few EP's coming soon. First one is my debut solo EP on Igor Vincente's label, State of Flow, which is coming on vinyl. I'm buzzing about this one! Igor is one of my favorite DJs right now and I can't be more happy about this EP. I've also been working a lot with Dubphone from Romania. A very talented guy. We have 2 originals tracks on Get Physical. The name of the EP is 'Angels' and it has had huge support from Gel Abril, Igor Vincente, Hernan Cattaneo, Francesca Lombardo, Timo Maas, and many others. We're also working on a few more tracks that are set to come out on very good labels.
1. Pantha Du Prince – The Winter Hymn (Ambient Version Instrumental) EDIT
2. Pantha Du Prince – Dream Yourself Awake (Ambient Version) EDIT
3. Nima Gorji – Delusions
4. Modeler – That Look in your Eyes – Dubphone Edit
5. Ixchel (Sueezo edit) – Dandy Jack and the Third Leg (MID)
6. Jack Wickham- sleepdays
7. Solardo – Acid Rocks (Original Mix)
8. System2 – Mr. Mojo Risin (Original Mix)
9. Bad Cop Bad Cop – Hilton Hihat (Tobias. Remix)
10. Vinyl Speed Adjust – Stretch Souls (Original Mix)
11. Wareika – Bolero (Original Mix)
12. Sasse – Soul Sounds (Freestyle Man Dope Mix)
13. 6th Borough Project EDIT