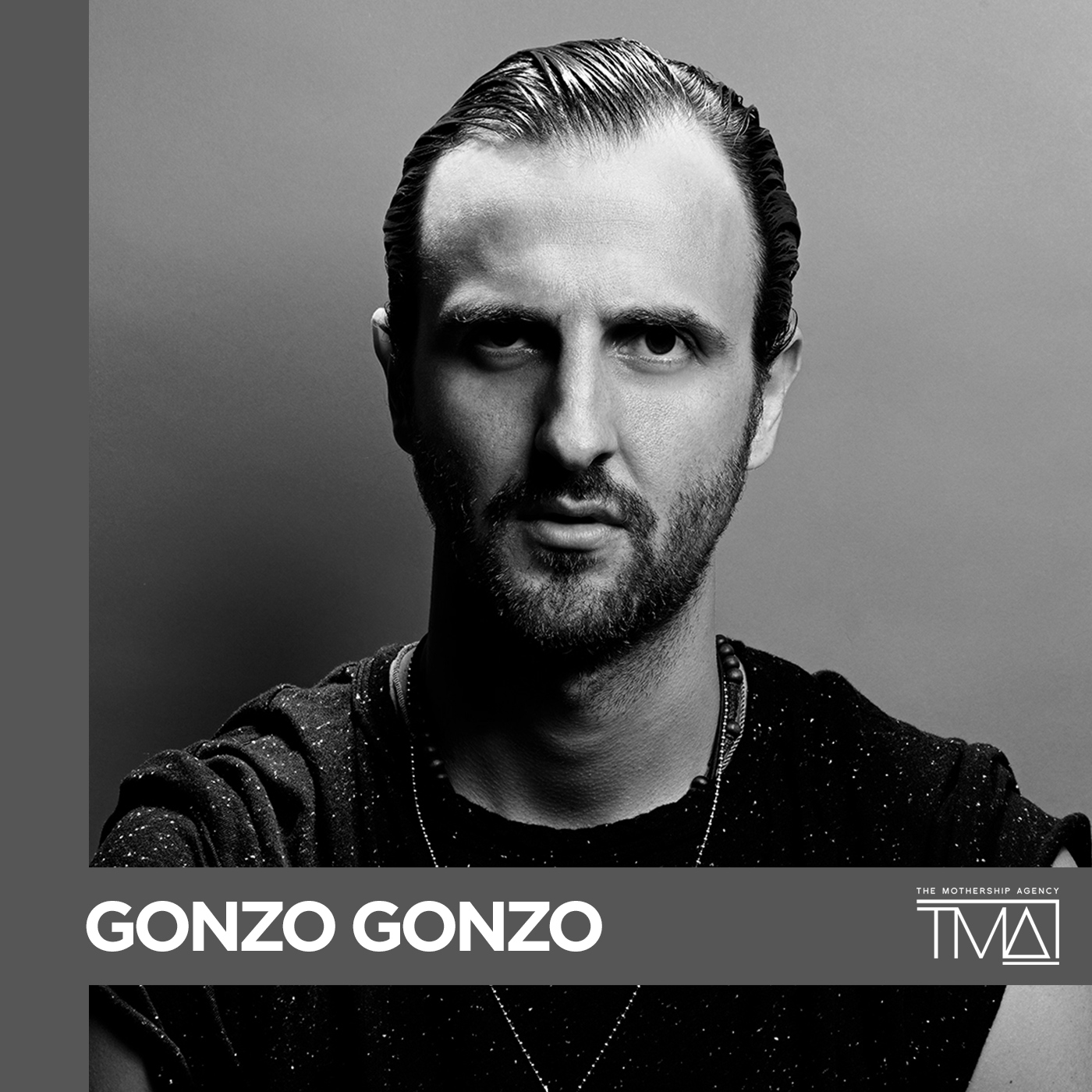 Electronic Groove: Thank you for your time. For those who don't know you, who is Gonzo-Gonzo?
Gonzo Gonzo: Well, that's a tough question… Defining someone it's very abstract because in reality we are just energy, so at the end who is Gonzo? Well, Gonzo is energy and for 35 years this energy has created parties, music, art (especially collages and mixed media), and books. So, basically this energy named "Gonzo" is always trying to create and transform things. Part of this was the creation of Danzon Perez, the first and only multicultural platform comprised of a record label, a monthly magazine, FM music radio shows, online podcasts and the famous local parties.
I consider myself innovative – because I'm always trying to do different and new stuff – also a producer and a performing DJ.
EG: Tell us what is going on in Gonzo's life?
Gonzo Gonzo: Right now I just finished producing our first movie soundtrack with my good friend Alex Hentze, for the film called 'Septiembre'. It will be released at the end of this month. Likewise I'm working on a new project that has to do with music, TV and arts in general, can't say much of it because it will be released next year in Latin America. Also working on new EP's. Starting a new Nobel (based on experiences in my life), and working on a new project called 'Conectando Corazones', and the idea of this project is to empower new generations to continue doing what they love, because that's of the ways to change our world. Finally, I'm managing Cacao Records, the label we have with the Keene Brothers, there are really cool releases on the way and future showcases. So as you can see I'm really busy and entertained right now :)
EG: Why did you choose a house sound with a touch of Latin spark and acid?
Gonzo Gonzo: BecauseIi don't try to follow trends, I really do what I feel doing, and at the moment house and latino music have been my inspiration, maybe tomorrow I'll do classical music or polka, who knows!
EG: Tell us the about your intention behind this session?
Gonzo Gonzo: The intention behind this session was to have fun and share it with you. I wanted to mix some dancefloor tracks with some really nice deep house vibes and lots of groove.
EG: What plans do you have in mind for the time that remains this year?
Gonzo Gonzo: I want to finish a new project that will be released next year, also working on new EP's and continue with the Nobel. I will be on tour to Europe and South America, and closing 2017 with a Cacao Trio Tour around Central America.
EG: You created Cacao Records with K.E.E.N.E. How is the record label going along?
Gonzo Gonzo: The label just turned 1 year and we released a special compilation with tracks from Luna City Express, Robosonic, Rick Wade, Zombies In Miami, TIgerskin, K.E.E.N.E. and myself. Also, there's a huge release coming up, an EP from Re.You with remixes from Tiefschwarz and Doctor Dru, so we are really celebrating the 1st year :)
EG: What about Cacao trio, what are the future plans for this project with them?
Gonzo Gonzo: One of the plans in my Europe tour is to produce more music to be released it soon. In addition we are doing the Cacao Trio Tour again, you can check the after movie of our last tour here.
1. Electric Wire Hustle – Again (Scratch 22 Remix)
2. Underground Solution – Luv Dancin' (feat. Jasmine) (In Deep Mix)
3. Djebali – Elastik Hour (Original)
4. Jonno & Tommo – Bloc Via Bow (Original)
5. Two Diggers – Fatback (Original)
6. David Duriez & Dan Ghenacia – Once (Original)
7. Cabin Fever – Quasar (Original Mix)
8. Blaze – Lovelee Dae (20:20 Vision Remix)
9. Brett Johnson – We're Gonna Move (Original)
10. Rick Wade – Latina (Original Mix)
11. Andre Crom & Luca Doobie – Sometimes (Federico Molinari Remix)
12. Guillaume La Tortue, Jef K, Chris Carrier – Main Course (Phil Weeks Edit)
13. Bob Sinclair – Ich Rocke (Gregory Manimal Remix)
14. Dj Honesty – Loitering (Sebo K Remix)
15. Diego Krause – Right About Now (Original)
16. Youandewan – Bad Orb (Original)
17. Youandewan – Sofa Surfa (Original)