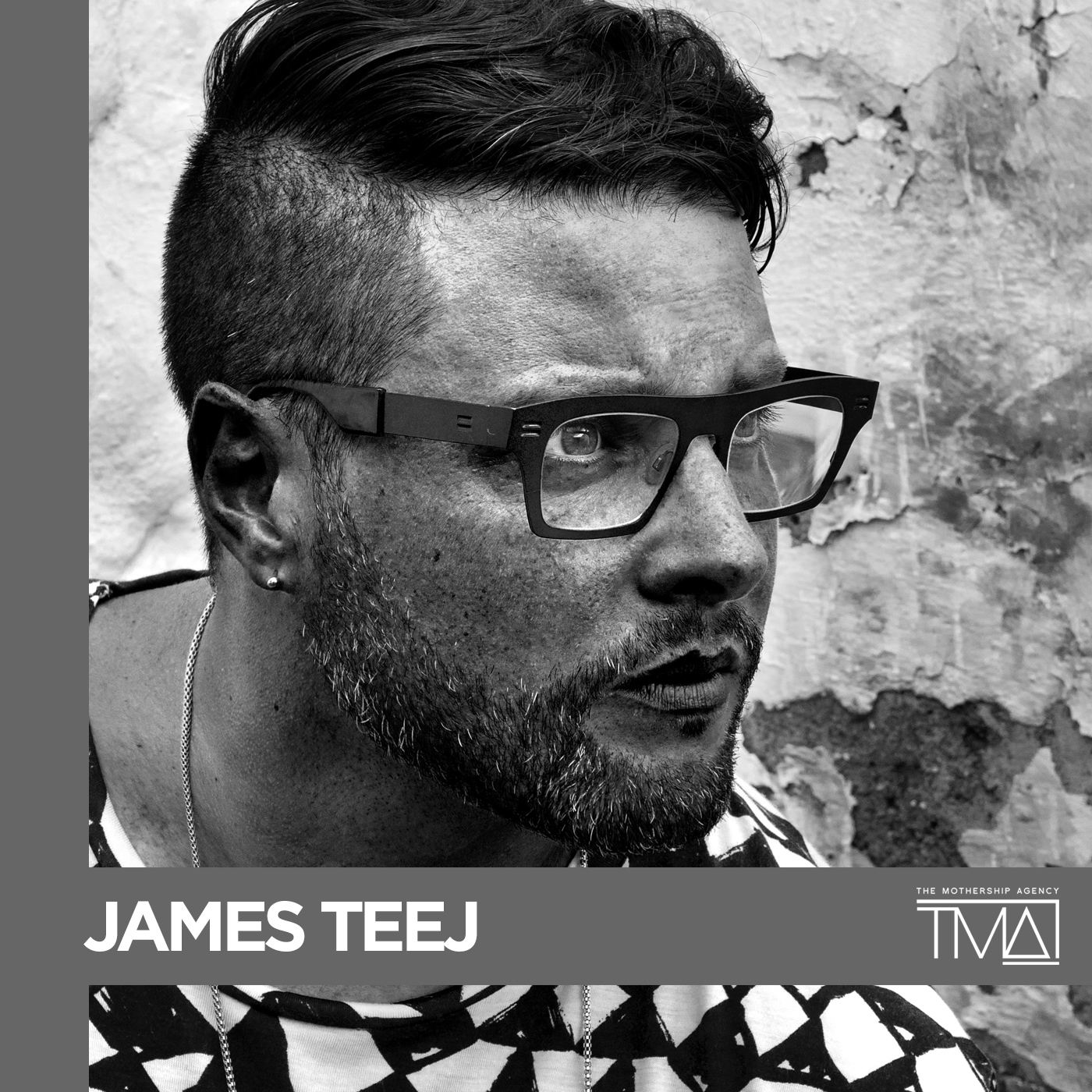 Out of every burgeoning music scene across the globe, a few choice people often reach out of the confines of their home country, going on to share their unique vision, creativity and musical talent with people across the globe. James Teej has done just that with his music career that spans already 20 years.
The Grammy Nominated (2017 Best Remixed Recordings) Canadian born electronic music artist, producer and DJ, who currently resides in Ecuador, has carved out his own musical space with a seasoned music career that has included releases on some of the World's most cutting edge and sought after labels, leaving behind a consistent discography of boundary pushing music that spans across all genre's of eclectic underground electronic.
With all this under his belt, and no signs of slowing down, he has already fast become one of Canada's influential stars in the global underground electronic music scene.
In 2007, James began releasing his innovative sound to the world on what has now become a long list of respected recording labels including: Rekids, Rebellion/Crosstown Rebels, No.19 Music, My Favorite Robot (of which he previously was a band member and label A&R 2010-2016), Sasha's Last Night On Earth, Get Physical, Rebirth Records, Supernature, We Play House, Galaktika Records, Apersonal, Connect Four Records, Perspectiv, and many more. He has released two full length albums, both receiving worldwide critical acclaim and support.
His music has also been featured on compilations for Fabric and Global Underground (Jamie Jones and Dave Seaman respectively) constantly pushing sonic boundaries, all the while exploring the deepest recesses of house, techno and electronica, James' music has been enjoyed the world over. His formidable catalogue also includes a long list of remixes and collaborations with such artists as Paul McCartney & Wings, Moby, Kidnap Kid, Sasha, Timo Maas, Trentemøller, Hernan Cattaneo, DJ T, dOP, Matt Tolfrey, Teleman, Life On Planets, Kenny Glasgow (of Art Department), and many more. With this, James has become a highly sought after collaborator and Grammy Nominated remixer for labels and artists around the globe.
With track support from the worlds top DJs and producers, a list that includes Pete Tong, Sasha, Laurent Garnier, Carl Craig, Radio Slave, Carl Cox, Danny Tenaglia, Jamie Jones, Maceo Plex, Nick Warren, Seth Troxler, Damian Lazarus, and many more, James has managed to carve out his own space in the global electronic music scene.
As an equally experienced DJ and live performer, James has brought his performances to some of the world's top clubs, including Fabric (London), Panoramabar (Berlin), DC10 (Ibiza), Trouw (Amsterdam), Uberhaus (Lebanon), Warung (Brazil), Rex Club (Paris), Hive (Zurich), Verboten & Output (New York), Zoo Project Festival (Ibiza & UK), and continues to tour around the globe to an ever growing number of fans.
With this amazing level of worldwide support, James looks to further his journey creating highly emotive electronic music that will continue to touch people the world over, in clubs, on the radio, at home, across borders and cultures.
01. Frits Wentink – Theme 06 – Wolf Music
02. Honne – Just Dance (Ross From Friends Remix) – Atlantic Records
03. Lost Boy – Sum Beer – For The People
04. Of Norway – I – CDR
05. James Teej – The Only Constant Is Change – Opulence
06. Ilija Rudman – Tears to Sound (Ron Trent Mix) – NewNorthern Soul
07. Nachtbraker – Hamdi (Fouk Remix) – Heist Recordings
08. Philippe Cohen Solal – Aquarius – Let The Sunshine In ft. Horace Andy (Boddhi Satva Ancestral Soul Extended Mix) – Ya Basta Records
09. Paolo Mantini – Next Generation (Pépé Bradock's Braccio D'Oco della Villa-Beonis First Play) – Rebirth Records
10. RGL – T2 feat Yebisu 303 – Breaker Breaker
11. Kraftwerk – Die Roboter (Teejís Bot Got Soul Edit)