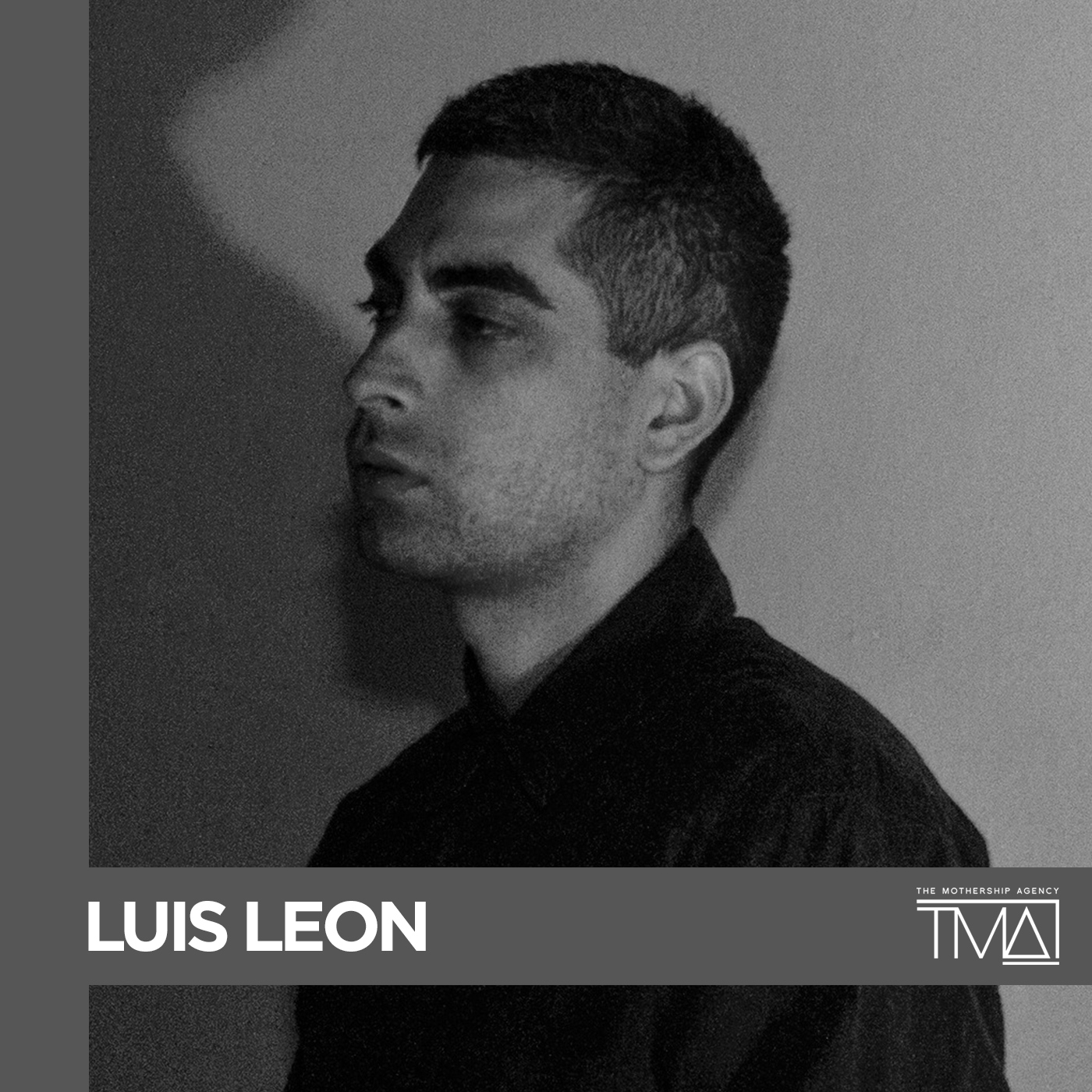 Luis León is a DJ and music producer from Lima – Perú, South America. His melodic sound is reflected on carefully crafted productions and remixes released on labels such as Chapter 24, Sonar Kollektiv, Cimelde, Spinnin' Deep and more. In January 2014 he played at Boiler Room Tulum during the BPM Festival along with famous artists like DJ Tennis and Art Department in the same line up. Next he was touring Europe, playing gigs at different clubs and festivals like All We Want Festival in Germany, Chicago Social Club in Amsterdam, Casablanca in Belarus, Magiq Spiegeltent in Belgium and also Heineken it's Sandbox Festival in Egypt, to just name a few. He currently runs his own imprint Blankhaus Music, nowadays it is known for a great diversity of releases in different genres.
Electronic Groove: Hello Luis, thanks for having us. Tell us what is going on in your life right now?
Luis Leon: Hello guys, well, I'm actually back working on my own label Blankhaus, where I'm planning to release new stuff especially from close friends and colleagues, also my new productions very soon. I have been doing some events here in Lima and playing music regularly, sometimes just traveling. 
EG: You certainly are a pioneer electronic artist in your city. How do you feel the electronic scene in this moment in Lima?
Luis Leon: I wouldn't say myself that I'm a pioneer but maybe a contributor of what is happening right now. For many years it has been very difficult to get connected to the audience, but in the last years something was changing in the underground scene, suddenly small clubs appeared, more artists performing, more DJs and more interest in quality. That was totally positive for the scene and it was a great opportunity to make a difference from what the big promoters were offering, to have a musical diversity, people got more attention to the small events and local artists performing, now its feels more open for fresh perspectives.
EG: We still remember that amazing and deep back-to-back with Memo Insua presentation during The BPM Festival that was recorded by Boiler Room, what brought that experience for you?
Luis Leon: It was funny, Memo invited me to join him for a b2b and I  thought he was joking. I was very anxious that day, a bit nervous for the new experience, was my first tour in Mexico and this was unexpected. I really enjoyed to perform there, I was very happy to meet other DJs and to live the experience, things have changed a lot from that day, and it's always nice to remember my days during BPM Festival, fun times.
EG: You are running your own label Blankhaus. What motivates you to start with it?
Luis Leon: Yes, it's my baby. To be honest, I never thought it was going to last until these days. I started the idea because I wanted to release some bootlegs that I did, and with my friend Luis Rodriguez  who is the label manager, we made it just for fun and after some time we were more into the idea of looking for artists to collab with us, also to make contacts with artists around the globe, to discover new stuff, we were living in Trujillo back in the days so, the lack of input pushed us further to get into it with enthusiasm. Nowadays it's more a solid project looking for concepts and new ideas. It's also kind of a creative studio, where we can develop projects and not only about music but visuals and design.
EG: Now, about this new set for The EG Podcast. What is the idea behind this mix?
Luis Leon: I'm always trying to develop my taste in music, the selection is what matters for me, I like the atmospheres, the rhythms, the transitions, the drums. Have you ever had the sensation of been dancing alone in a crowded place? I just want to share music that you can feel, at least that is my honest intention.
EG: You just recently released your 'Mizumi / Kenka' EP on Nightcolours Recordings and 'Die Blaue Blume' on Chapter 24. Could you tell us something about them?
Luis Leon: Yes, 'Mizumi' and 'Kenka' were tracks I made focused on some Japanese old paintings that gave me the idea. 'Mizumi' is referred to Sirens and 'Kenka' is about rivals. 'Die Blaue Blume' was made after my trip to Leipzig, Germany.It reminds me of those days with some melancholy, my time there was short but meaningful, fun conversations with Hannes, new friends, music, lovely place. 
EG: What are your plans for the rest of the year?
Luis Leon: Visiting US in the next days, new music for sure, working on remixes right now, planning a new tour soon and focused on developing Blankhaus. 
1. Dave DK – Will Be Gone
2. Eduardo De La Calle – I Think I Love You
3. Lake People – Uneasy Hiding Places
4. Dorisburg – Irrbloss
5. Heiko Laux – Shimmer (Steve Rachmad Basic Mix)
6. Luka, Jaidene Veda – Luxury (Charles Webster Mix-1)
7. Martin Buttrich & Audiofly – Uninformal Processing
8. Solaris (Andre Buljat Remix)
9. Francesco Belfiore – Love Is the Message (Roman Flügel Remix)
10. Dimitris Michas – Little Helper 281-1
11. Rene – Idyllic (Dudley Strangeways Remix)