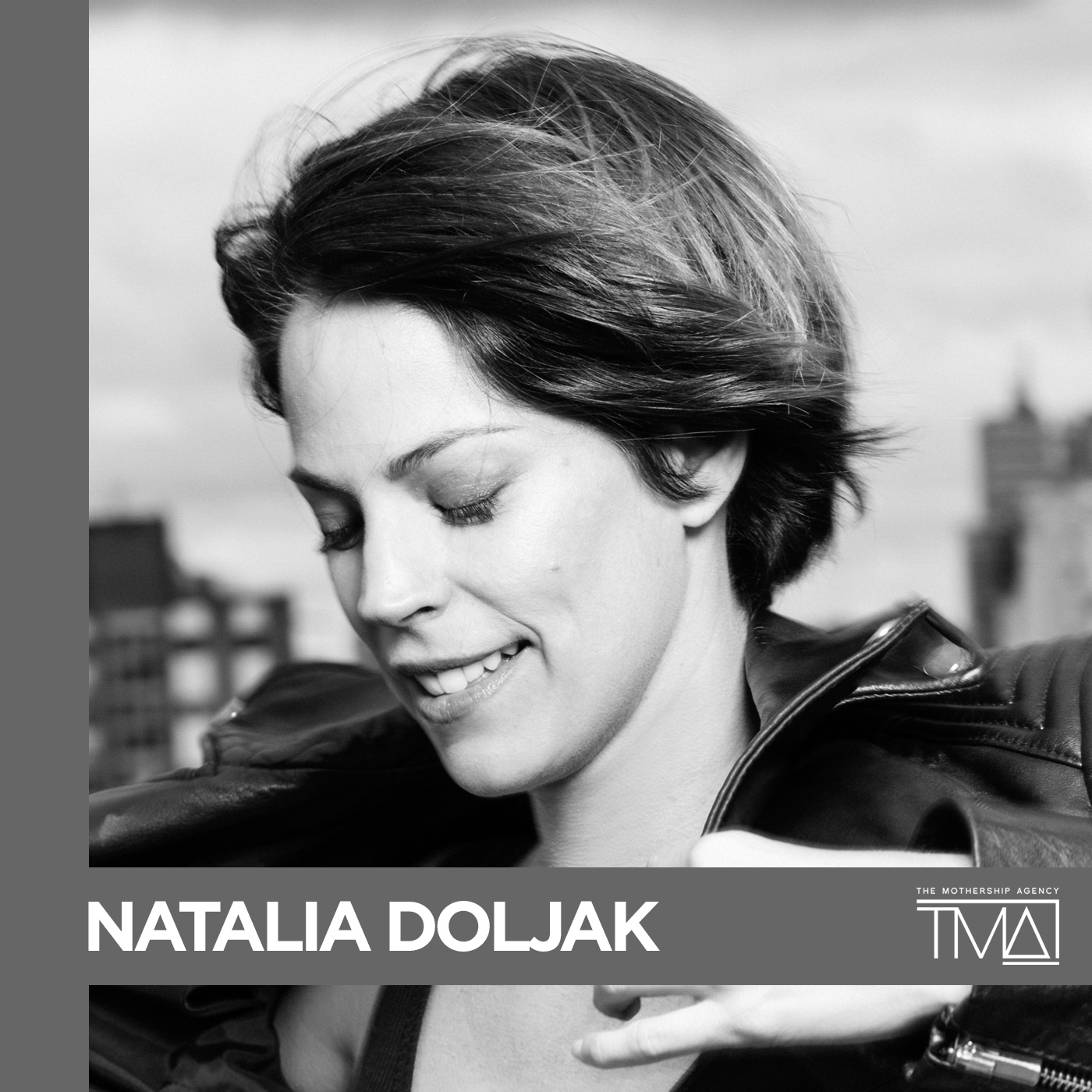 EG: Hello Natalia, thanks for your time. Tell us what is happening in your life right now?
Natalia Doljak: Hello EG, thank you for the opportunity. I am at a very interesting moment in my career with several individual projects and with Dollhouse. Right now with many events in my city and planning parties for the end of the year.
EG: We would like to know, what was your first approach to electronic music and what made you become a DJ?
Natalia Doljak: Since I started listening to music at an early age I was listening to different types of musical styles. Until I discovered the music of the 80's, new wave, synth pop, like Depeche Mode, New Order and Kraftwerk, these artists were my first approach to electronic music. Later, in the 90's at the parties I was noticing how important is the role of the DJ, who is the one that as the hours go by creates the atmosphere on the dancefloor. My avid search for new sounds led me to compile a broad repertoire that included styles such as nu-jazz, deep house, ambient, drum & bass, trip hop. I went to the radios with the intention of spreading these styles, and when I realized that the reception was not mainstream it was when I decided to become a DJ, and be able to give people a new option that did not exist yet in the nights of my country.
EG: You're a woman of many projects, as DJ, club owner, or many others. Recently you are part of Dollhouse, you can tell us more about it? And also, we would like to know how was your experience having 'El Taller' parties?
Natalia Doljak: Dollhouse was born three years ago after experimenting in the workshop as the owner of the store. 'Taller 1130' was my grandfather's old mechanical workshop, which was abandoned for a long time with large machines that we later used to set the club up. The experience was unique and over time I discovered the need to hold parties in different places and environments. After closing the workshop the next step was to bring together two female DJs with whom we were giving shape to the Dollhouse concept. In 2014 we held the first Dollhouse party in a club and decided to give it a monthly frequency rotating from locations and with a different theme at each party.
EG: Why do you think that your image as a DJ is a recurring to events linked to art or fashion?
Natalia Doljak: As a DJ I have two facets, one is when I play in a club with the motivation to make the audience dance through techno and house, and the other is one I also enjoy in a different way, that is to play in events where people are more relaxed, varying the styles according to the environment.
EG: How do you see the evolution of the electronic scene in Paraguay's capital city these days?
Natalia Doljak: The electronic scene in Asunción is growing, and being part of this evolution since its inception fills me with gratitude and hope that the city is on track to become an important venue in Latin America, always maintaining its personality and special identity.
EG: Finally, what are your plans for the end of the year season and 2018?
Natalia Doljak: We are planning the Dollhouse end-of-year party. In 2018 I have expectations of consolidating myself as a worldwide artist, and in part the platform that you are granting me is very important to spread my sets :)