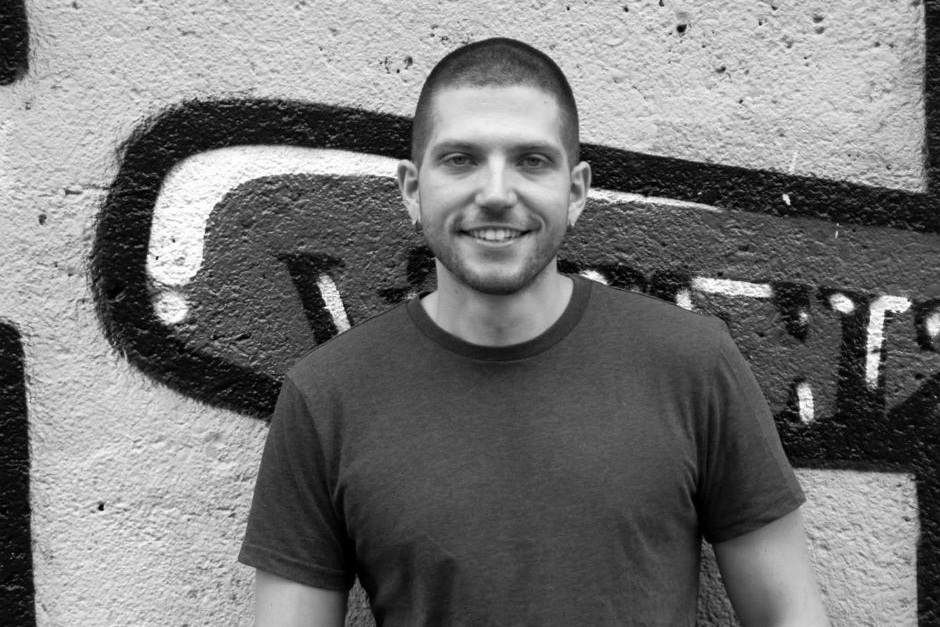 Baran Ertem shares some of his most influential tracks
After recording his recent EGNU mix we caught up with Paris based, Turkish artist, Baran Ertem.
The recent PWFM and Open Minded Festival competition winner shared some of the most influential tracks for him, including past and present ones, to help shine a little light on his inspirations and influences.
Baran writes, "Here is a list of some influential tracks that have passed through my life until today. I am going to try to give you the essential idea of all of them. The power of harmony and melody, with characteristic grooves.
They all have one thing in common; melody. I am a melody guy, I am moved by it, and I've never been a big fan of minimal, experimental stuff".
1. Bach Suites



"This is one of the milestones in my life. As I was studying classical music, and playing the cello, the harmony of this piece took me away once, and never let me go."
2. Jay Jay Johanson – On the Radio
"I always liked Jay-Jay Johanson's work, but this specific song has something magical. The electronic structure and then the pop music touch, and the melody is just something else."
3. Pir Sultan Abdal – Geçti Dost Kervanı
"It was my high school years. My Turkish literature professor introduced us to one of the Medieval Turkish poets, Pir Sultan Abdal. She suggested an album. The overall melody and the Anatolian instruments are always a beauty in my life. These are my origins."
4. Armin van Buuren – Serenity / Armin van Buuren – Sail



"Armin van Buuren is the reason why I discovered and loved electronic music. These two tracks of his are still giving me goosebumps every single time. Until that moment, I had never imagined artificial sounds could catch me as much as real instruments."
5. Joris Voorn – Spank the Maid
"Joris Voorn is also one of the most influential artists in my life. He is the reason why I loved tech-house and techno, especially uplifting music. Before him, I was really into those early stages of EDM when SHM and other artists were growing. But his music, his way of putting melody, powerful kicks and the groove together, took me to another universe and dropped me there. After that, the urge in me to produce and play to make people dance has come to life. This track of his is just pure beauty."
6. Mozart – Lacrimosa
"Although Mozart isn't one of my favourite composers (I'd say it's Vivaldi and Bach), this piece of his is one of the most magical ones I've come across during my musical education. The movement and feel that it gives are indescribable to me."
7. Mercan Dede (DJ Arkin Allen) – 800
"Mercan Dede has a way of mixing electronic music and Anatolian sounds. He helps me satisfy all my musical sides. In this track, you'll see how very well he mixed rap music and ethnical sounds. This track gives me an understanding of the possibility to do different things. That all is possible actually."
8. Iam – Un cri court dans la Nuit
"This song is very special to me. It was a long time after I moved to France, and I didn't like French rap. But then only this song pushed me to force myself to learn electronic music production. You might hear the results very soon."
9. Buena Vista Social Club – El Cuarto de Tula
"A long time ago, I spent a year of my life in Costa Rica, where I got to discover so many different rhythms. Maybe this is why I like tech-house or maybe not, but 'El Cuarto de Tula' was a song that always made me want to dance, although the lyrics were really not that deep."
10. Müslüm Gürses – Paramparça
"It requires a long time to realise how the music of your own country actually influences you subliminally. This song's genre is called "Arabesque," which to my knowledge only exists in Turkey. But he made me admit that I liked to listen to a moving melody, and different usages of the violin. He made me be more open to music and to myself at the same time. Before, I used to judge certain types of music. Now I learned to respect them, although I don't necessarily like them."
Follow Baram Ertem:
https://www.facebook.com/ertembarandj
https://soundcloud.com/ertembaran
https://www.instagram.com/baranyan