The BPM Festival: Portugal is a multi-venue, four day and night electronic music held in September in Portimão & Lagoa, Portugal. BPM, which stands for "Bartenders, Promoters, Musicians" was originally conceived as a gathering of industry professionals. Now in its 11th year, the festival returns to the Algarve for its second Portuguese edition this September 20-23, 2018.
Where: Portimão & Lagoa, Portugal

When: September 20-23, 2018

Lineup:Acid Mondays, Alan Fitzpatrick, Albuquerque, Alex Kennon, Ali, Andre Buljat, Andrea Oliva, Animal & Me (Live), Anna Tur, Apollonia, Art Department, Bill Patrick, Boris, Boris Werner, Cain, Caleb Calloway, Cali Lanauze, Calvin Clarke, Carl Craig, Carlo Lio, Carlo Ruetz, Carlos Chaparro, Chad Andrew, Chris Liebing, Chus & Ceballos, Craig Richards, Cuartero, Cuky, D'Julz, Da Vid, Danny Serrano, Danny Tenaglia, Darius Syrossian, David Berrie, David Gtronic, Davide Squillace, Davina Moss, Dennis Cruz, Detlef, Dj Dep, Dj V, Dj Vibe, Dusty Carter, Egbert (Live), Emanuel Satie, Fabio Florido, Fer Br, Frank Maurel, Francisco Allendes, Frank Storm, Franky Rizardo, GonÇAlo, Gorje Hewek & Izhevski, Greeko, Gusta-Vo, Guti (Live), Hector, Hector Couto, Hugo Bianco, Ii Faces, Ingi Visions, Jamie Jones, Jamie Lie A Kwie, Javier Carballo, Jean Pierre, Jesse Calosso, Joey Daniel, John Acquaviva, Joseph Capriati, Josh Wink, Joshua Puerta, Julian Alexander, Julian Jeweil, Julien Loreto, Kenny Dope, Kenny Glasgow, Kinnerman, Kyle Hall, Latmun, Lauren Lane, Lauren Lo Sung, Lee Burridge, Lee Curtiss, Leo Pol (Live), Leon, Lil' Louis, Loco Dice, Luciano, Luigi Madonna, Magazino, Magda, Mahony, Mandana, Mar-T, Marco Carola, Marco Faraone, Mark Knight, Matt Tolfrey, Matteo Gatti, Matthias Tanzmann, Max Chapman, Michelangelo, Miss Sheila, Molly, Mr. G (Live), Nastia, Nathan Barato, Neno, Neverdogs, Nic Fanciulli, Nick Curly, Nicola Bernardini, Nicole Moudaber, Nitin, Nour, Octave One (Live), Oscar L, Oxia, Pablo Inzunza, Paco Osuna, Papa Lu, Patrick Topping, Peggy Gou, Pete Zorba, Pirate Copy, Popof, Rafa Barrios, Randall M, Rhoowax, Richie Hawtin, Richy Ahmed, Rony Seikaly, Ryan Crosson, Samuel Deep, Sebastian Ledher, Sece, Secondcity, Serge Devant, Serginho, Seth Troxler, Shaun Reeves, Simina Grigoriu, Skizzo, Stacey Pullen, Stefano Noferini, Technasia, The Legend, The Martinez Brothers, The Mekanism, Tiago Fragateiro, Tobi Neumann, Uner, Victor Calderone, Waff, William Djoko, Yaya, Yokoo.
Tickets: http://thebpmfestival.com 

The coastal cities of Portimão and Lagoa, located in the heart of the Algarve region in southern Portugal, will play host once again to the BPM Festival from September 20th to 23rd. After last year's successful inaugural European edition, the festival will once again bring over 180 of the world's best Djs and artists, along with a slew of top record labels and party brands, to this corner of the Portuguese coastline.
But the music is only part of the experience, as Portimão and Lagoa are both beautiful, vibrant cities, home to sandy beaches, beautiful views, turquoise waters, and ochre cliffs. Portimão is known for its old quarter, busy marina and proximity to many beaches, being the best option for staying close to the action with its many excellent restaurants, bars and hotels, as well as a busy nightlife. The beach of Praia da Rocha is huge, easily accommodating the huge influx of summer visitors. Praia de Alvor and Praia do Vau are well worth a visit too, and you can also sail along the beautiful coastline of the Algarve and its caves. Add an extensive list of outdoor activities like kayaking, trekking and skydiving, as well as some of the best sunsets, and you've got an exciting and well-rounded destination.
– BARS –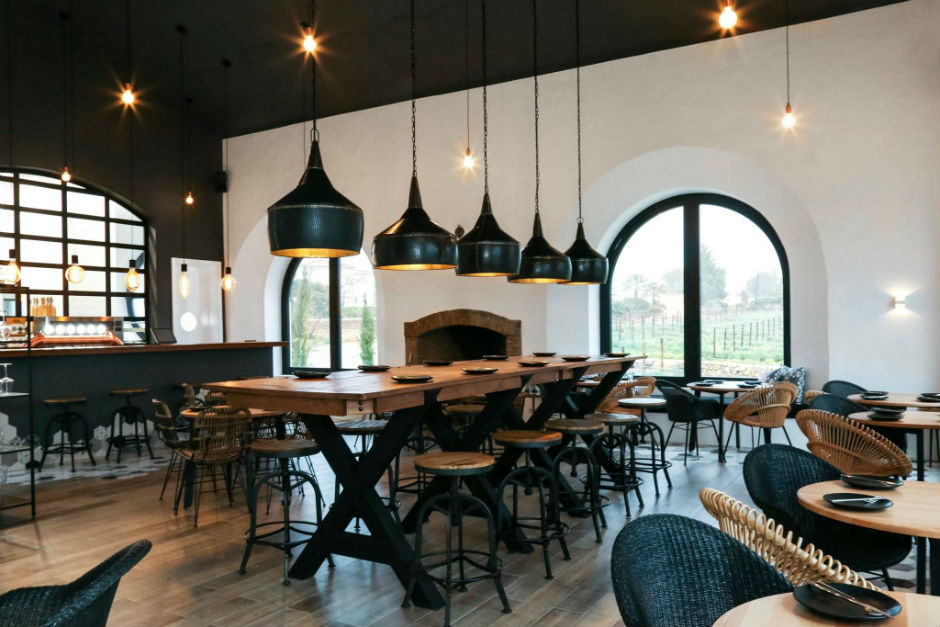 If you love beer, Dos Santos Craft Beer was created with you in mind, becoming a must. The venue's beers are made with quality ingredients and share the family name of their creators. Even for those visitors who prefer not to drink the malt liquor, they also offer their own wine label. The bar is located in Algarve, near Carvoeiro. In addition, it also offers a tasting of beers and you can observe the elaboration process overlooking the beautiful vineyards
…..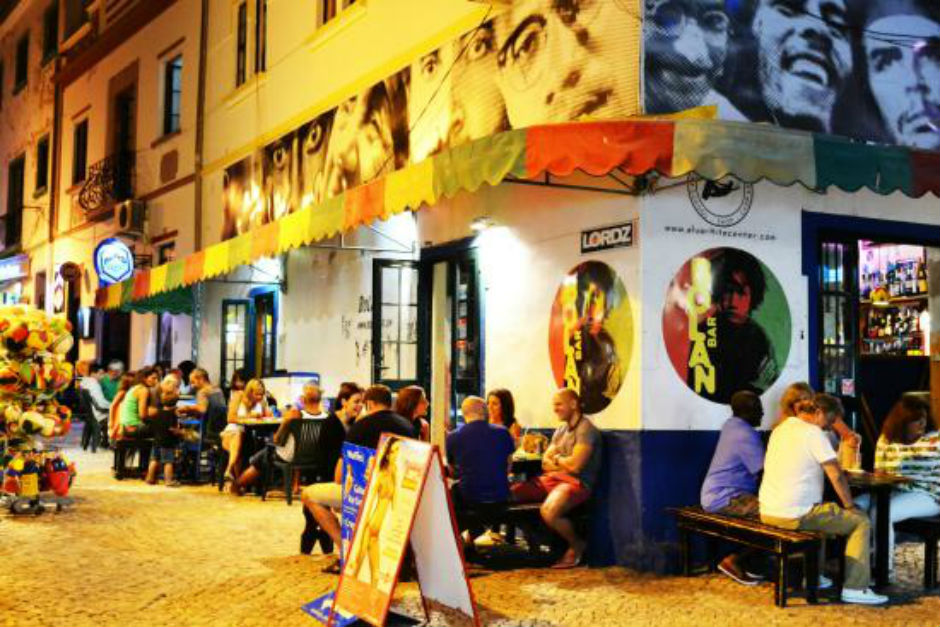 If you want to drink the best caipirinha of Alvor, do not miss going to Bolan Bar. The atmosphere, music and decoration are some of the things that make it an unforgettable experience.With a history of over 20 years, the place goes unnoticed by passersby who do not know the hidden treasure. The owner is a Brazilian who brought the white rum. Ideal to converse and listen to good reggae.
…..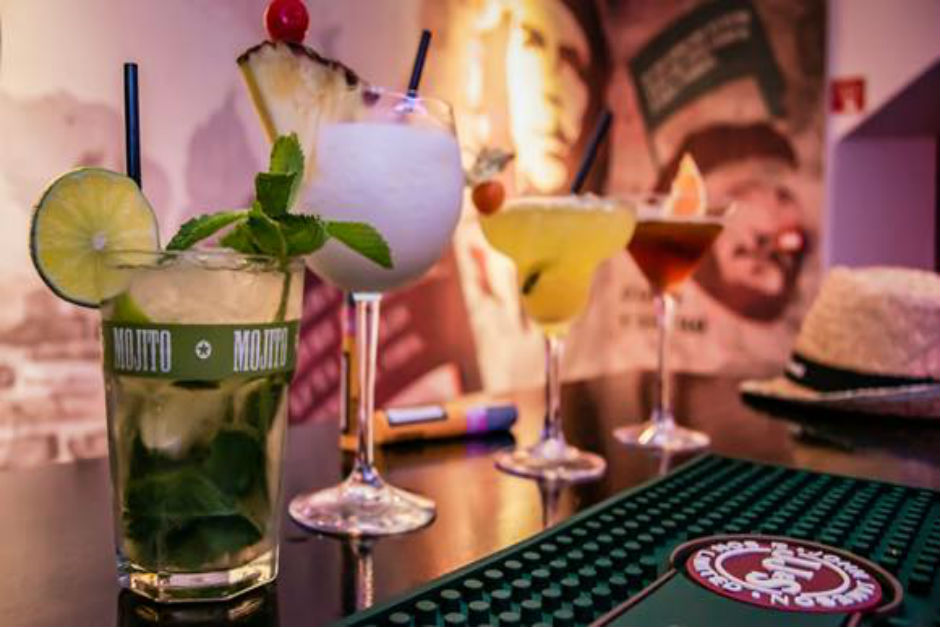 The real Cuban bar in Alvor, where you can enjoy bachata and salsa and the best Caribbean atmosphere. It is an excellent option to drink cocktails with or without alcohol, such as pina colada. If you get a table outside, you can enjoy a beautiful sunset. The space inside, although small, is also very nice to enjoy the Cuban style and good music.
…..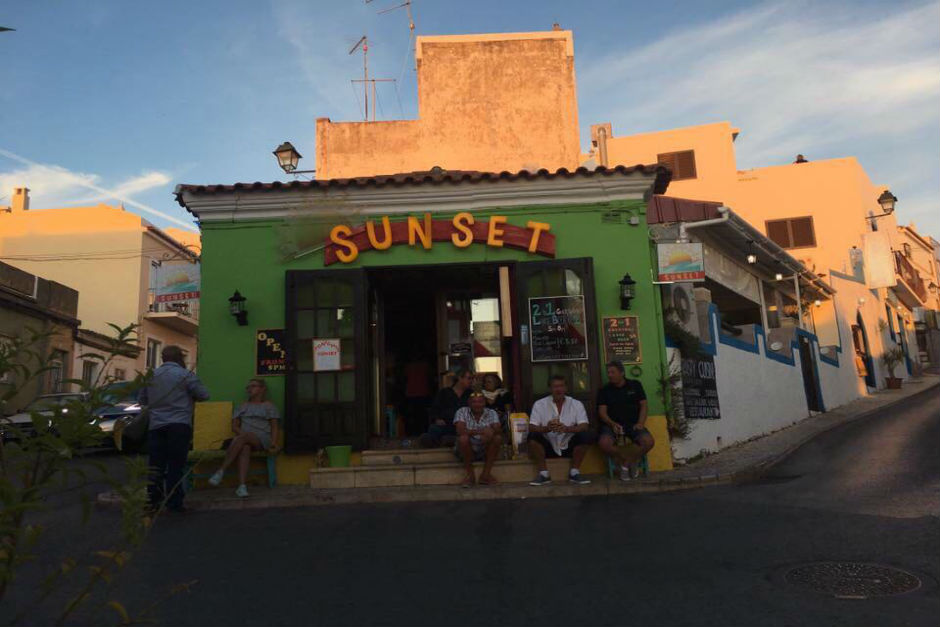 Known for having one of the best views of Alvor, the Sunset Bar has an amazingly unique decor with vibrant colors. In addition, it's known for its wonderful, friendly staff, who offer excellent service. Located in the old port city, it offers some excellent cocktails. During happy hour, from 5 to 8 pm, they have 2×1 promotion. The drink selection is varied.
…..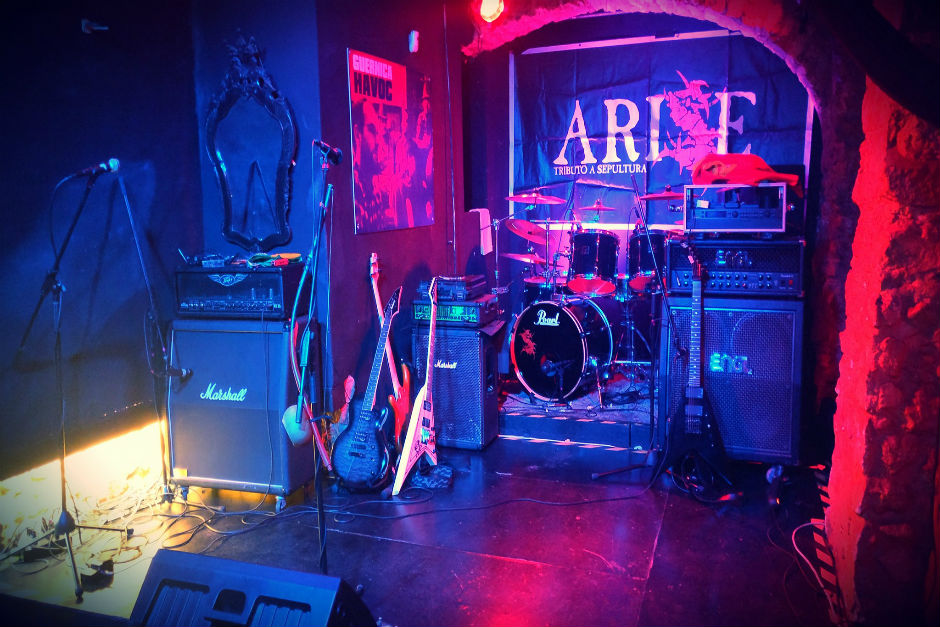 The best place with live music and rock concerts on weekends. It is ideal for music lovers of the 90's and to enjoy tribute bands with a cold beer in hand. Located in the old center of Portimao city, it is full of history and people of all ages who come to enjoy good music. It is also recognized for the good price of drinks. Bar Marginalia is a must to spend a different night.
…..
– DINNER & DRINKS –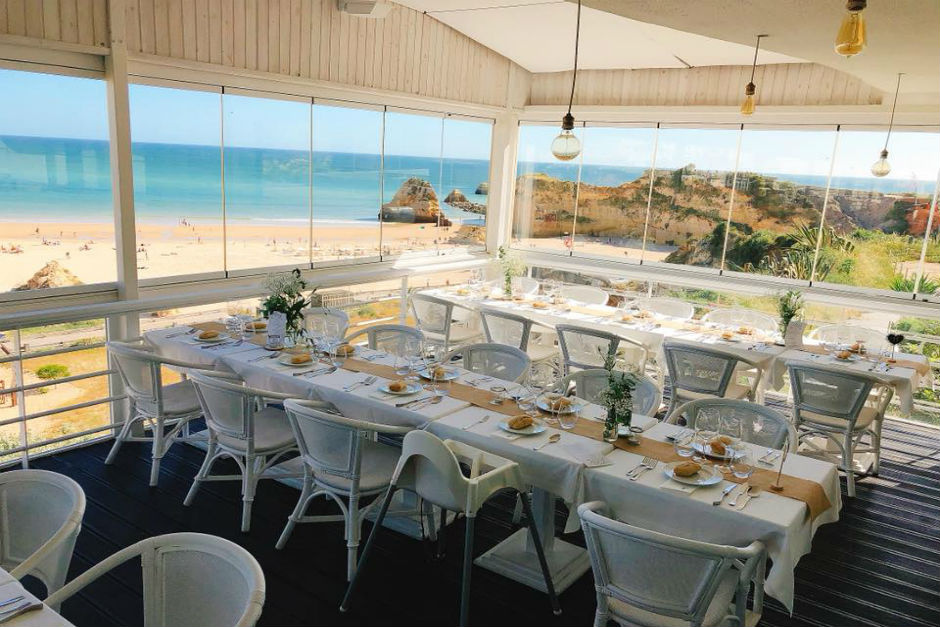 The good treatment of the staff is the best entry for an excellent meal. Restaurant F is the best-kept secret, offering Mediterranean and seafood, with a wide variety of well-prepared and different dishes for tourists.
From the outside, you can only see some stairs, but when you go up, the view of the sea delights you. Located in the tourist area of Portimao, the terrace is a gem for those who visit it. If you enjoy good surprises, Restaurant F is a must.
…..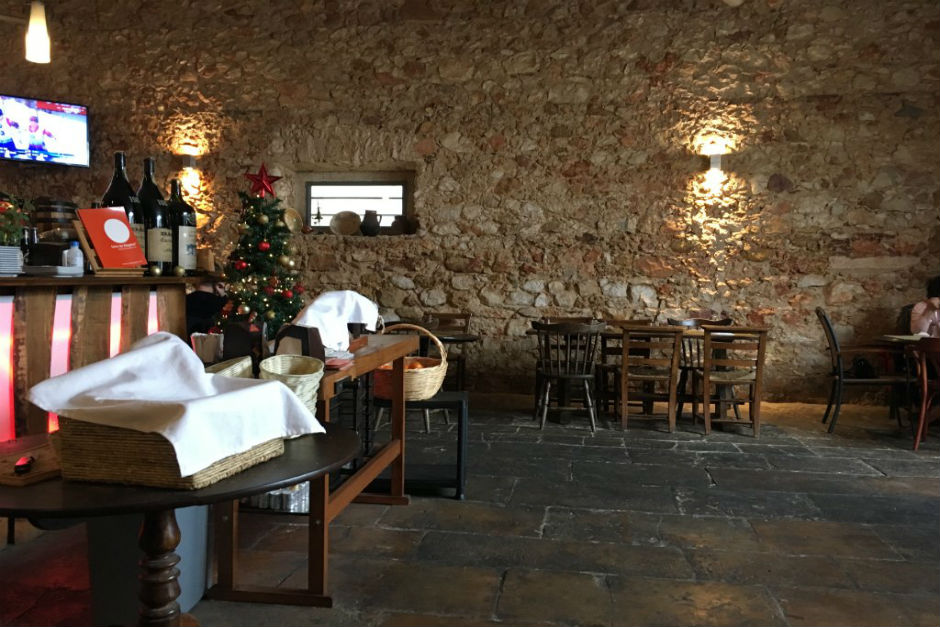 When you are tired of eating Portuguese and seafood, Tapa Latina is the ideal option; with live music and personalized attention, good food and better price. It is a good combination of Spanish tapas and Latin dishes with homemade flavor, very cozy with tourists. Excellent choice for lunch, dinner or just a snack. If the food is for two, five portions of tapas will leave both satisfied and happy.
…..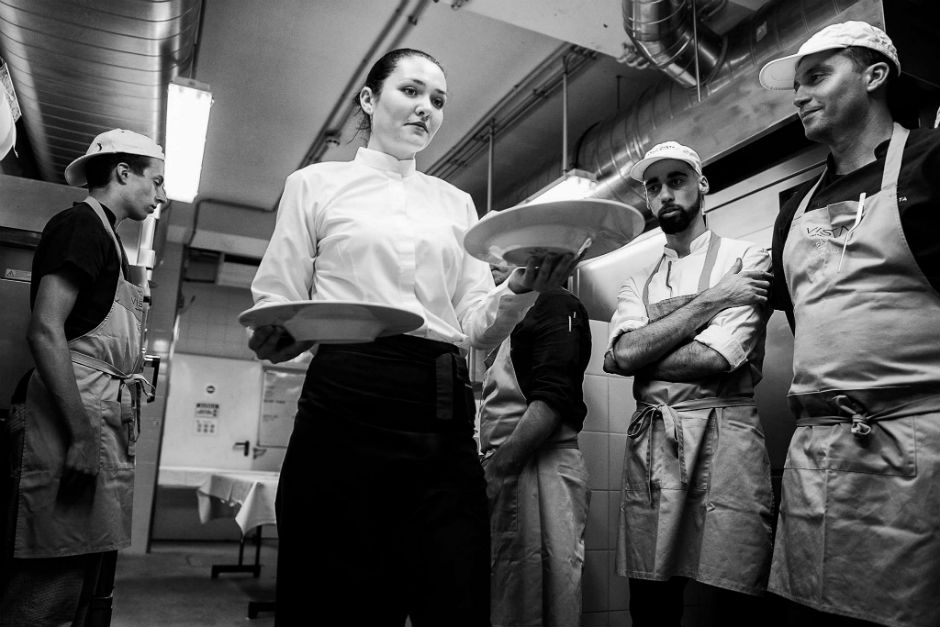 The perfect combination of creative and sophisticated cuisine, national and Mediterranean food with amazing flavors and fresh ingredients. Under the leadership of renowned chef João Oliveira, it's an experience that takes you to places beyond recognition. But as if the enjoyment of the plates were not enough, the other senses are not far behind. You can enjoy your meal in front of an impressive view of Praia da Rocha's cliffs. A sublime experience guaranteed.
…..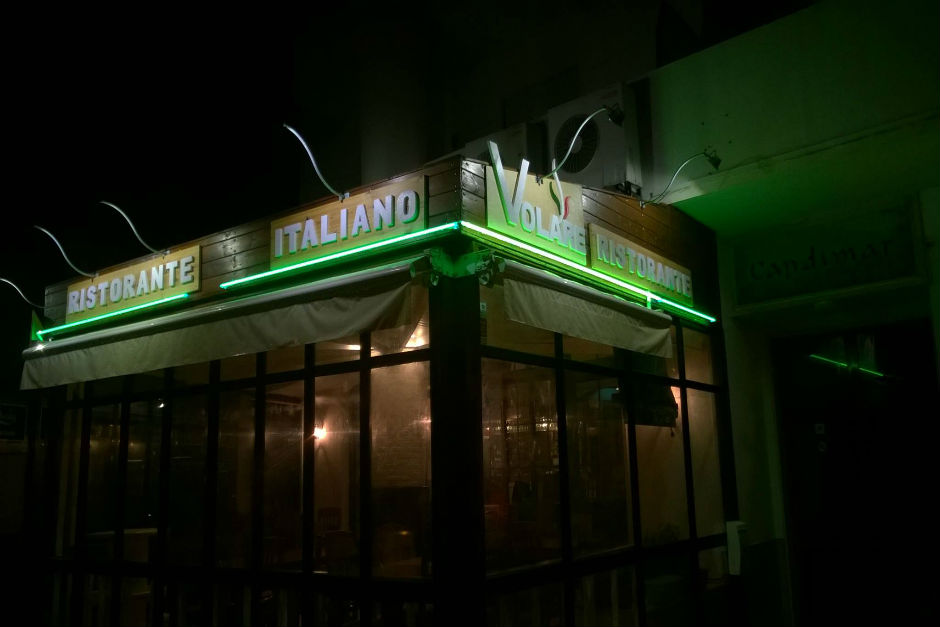 Italian food cooked by real Italians. Pizza, pasta, bruschettas, desserts. All near the seafront. The menu is not very extensive, but the service, the freshness of the dishes and the abundance of ingredients make up for it. It is an excellent choice for lunch, dinner or even a drink. The cozy space guarantees a pleasant evening.
…..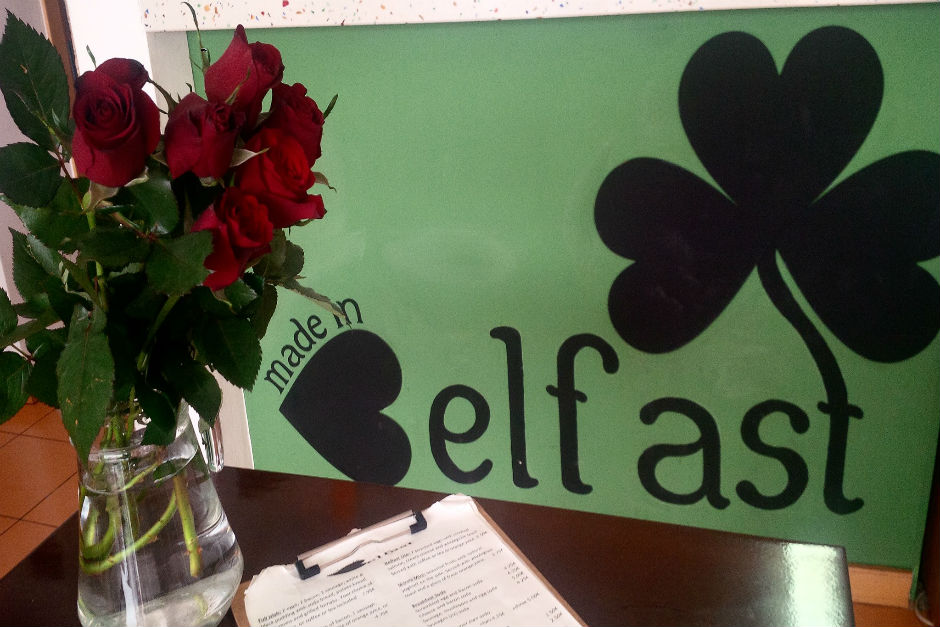 For every meal, any time, this Irish corner serves breakfast, lunch, dinner, afternoon tea, coffee, dessert or drinks. Each portion is designed for champions. Its original decor, dim lamps and wooden tables guarantee the feeling of being in a pub in the heart of Belfast. Attended directly by its owner, an Irish young woman eager to bring the flavor of her home to Portugal.
…..
– CLUBS –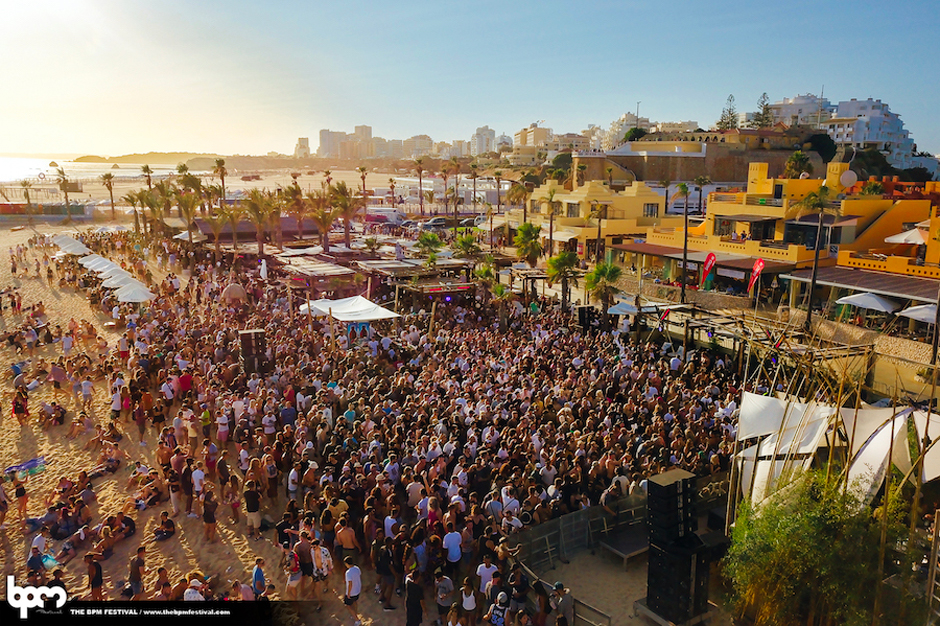 Photo by FRAME 08 for TheBPMFestival.com
To party by the sea, in an elegant place with luxurious atmosphere, where you can enjoy local and international musicians. The club offers you the option to give yourself a splashdown on the beach or the pool, and then rest in a hammock. Located in the Marina of Portimao, its white beds and canvas roofs ensure a cool environment. Enjoy live music with a delicious cocktail in hand, a beautiful sunset, a plate of sushi and the best party all night. If you love elegance, Nosoloagua Beach Club is a must.
…..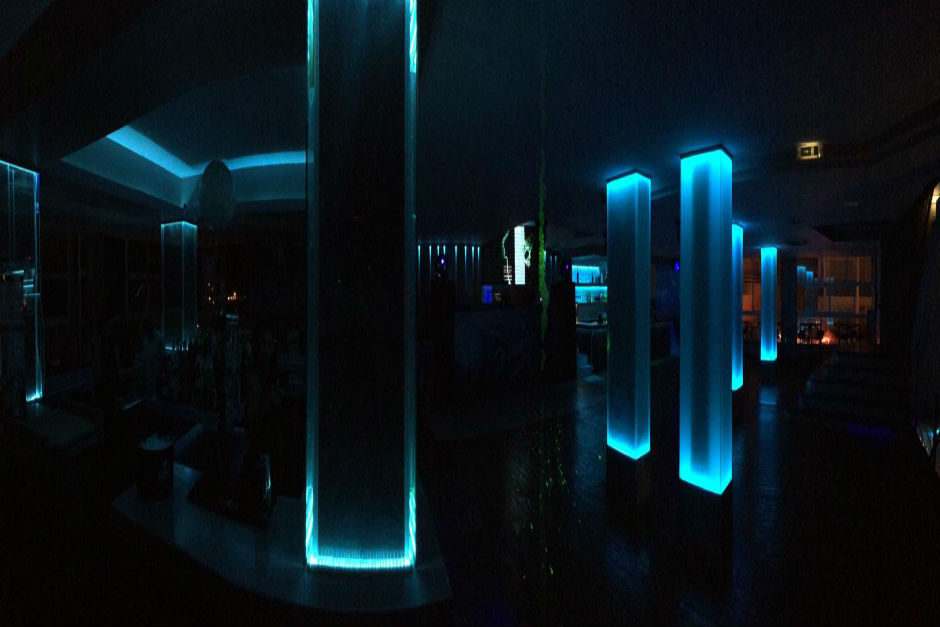 A stunning view of Praia da Rocha to party from sunset to sunrise. In the darkness of the night and led lights, it is ideal to release your true self.
…..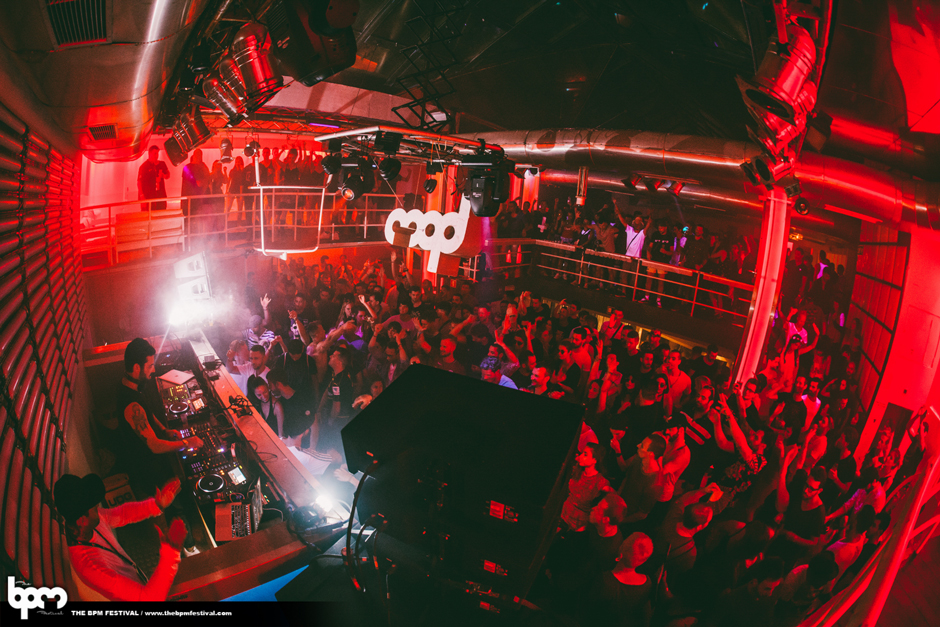 Photo by FRAME 08 for TheBPMFestival.com
For all personalities, from the craziest to the quietest, Katedral is an option for everyone. In a dark environment to celebrate all night, it offers a dance floor and a more chill area with an impressive view of the sea. An interesting mix of people with a good atmosphere where the Djs propose the best of house music. All designed to enjoy an unforgettable night in Portimao. At the secondary rooms, you can enjoy genres such as R&B, Latin and pop.
With two areas of bars, drinks are guaranteed until 6 in the morning. Beers and shots are favorites. Look for special promotions on drinks and entry fees on their Facebook page.
…..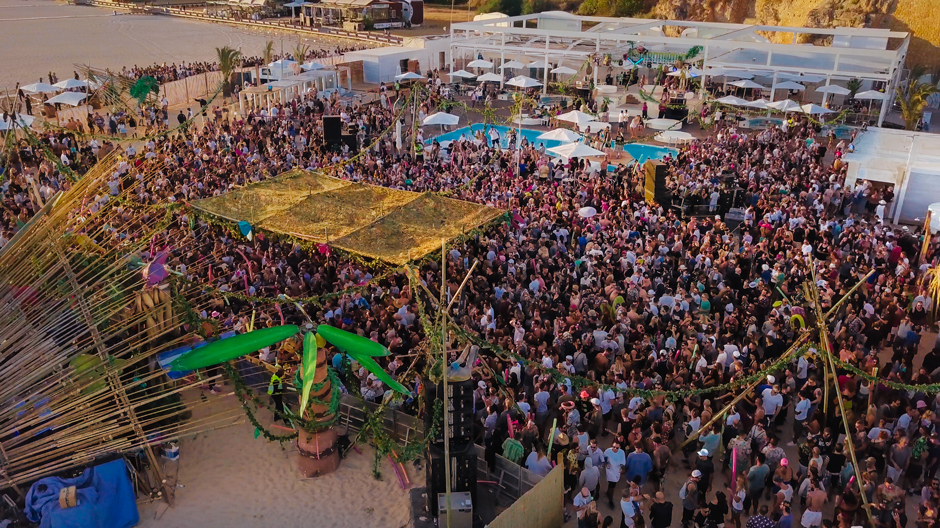 Photo by FRAME 08 for TheBPMFestival.com
Enjoy the sun on one of the white beds by the pool or surrender to the fun of the night party. Blanco Beach Club is inspired by white sand beaches and Bengal tigers, creating an unprecedented atmosphere in Alvor. It is a magnificent space for fusion of cultures, progressive lifestyle, luxurious experiences, entertainment and leisure. There will be so many sensations that the beauty of Portimao will remain in the background.
At Blanco Beach you can enjoy the tasting of dishes with incredible flavors in a preferential atmosphere; the wide selection of drinks served in white glasses that highlight the class of attendees, cocktails, fruit juices, smoothies, and snacks.
…..
– WHERE TO STAY –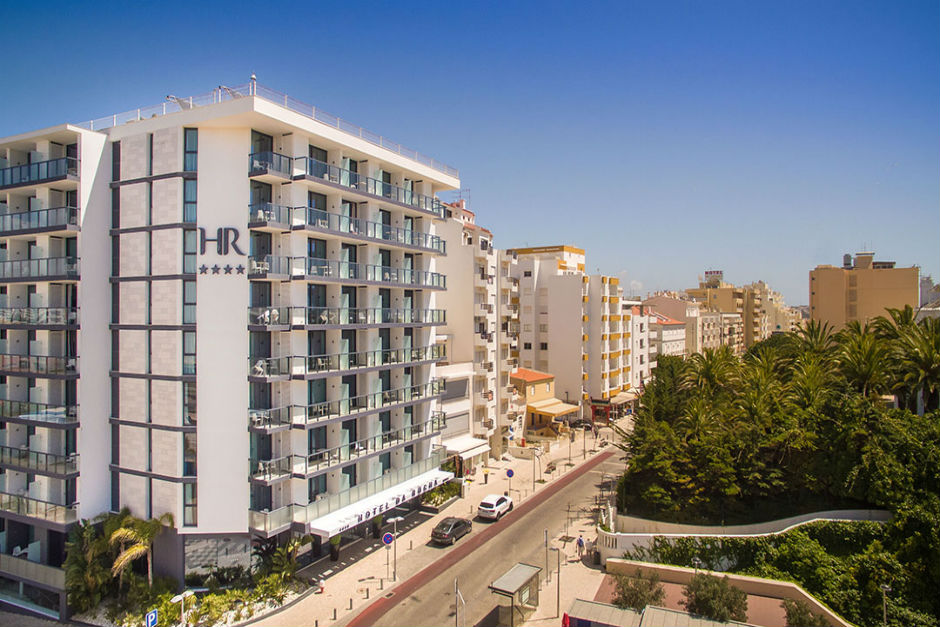 With a breakfast buffet overlooking the sea and located a few steps from Praia da Rocha, this hotel offers spacious and luxurious rooms with a terrace overlooking the beach.
Offering rooms for 1 to 6 people, the suites include private bathrooms, microwave, minibar and safe. It also guarantees free Wi-Fi connection throughout the establishment, has a small supermarket inside the hotel, bar, swimming pool, gym, massage room and parking.
From the accommodation, you can walk to restaurants and bars near the marina, within walking distance to other beaches, as Rocha beach, museums, casinos and shopping centers.
…..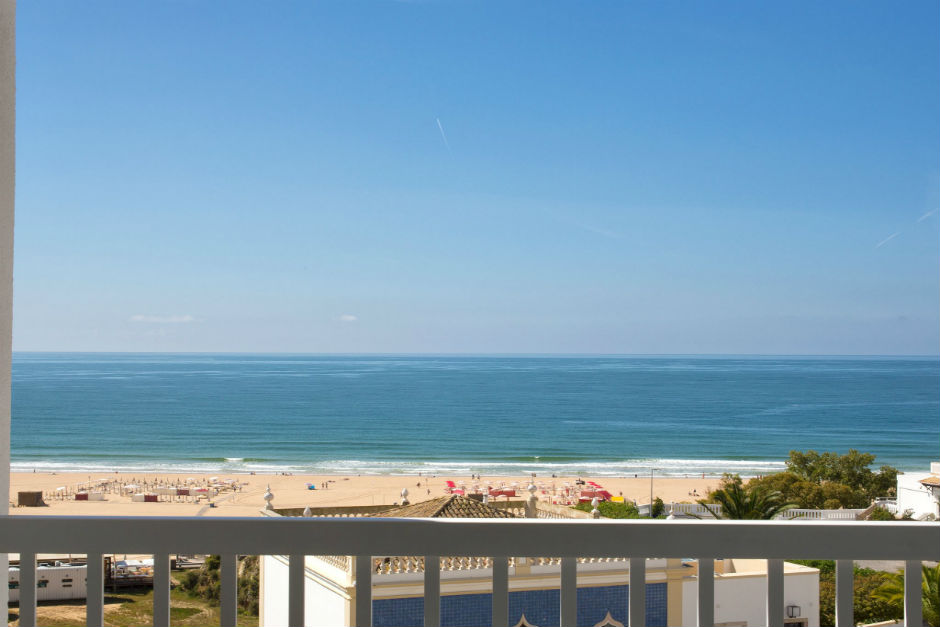 Laying in bed you can see the sea. Located on the promenade of Portimao, in the heart of Praia da Rocha and just a few steps from restaurants, shops, bars and casinos; Jupiter Algarve Hotel is the perfect choice for anyone looking for a memorable stay. Every morning a hot breakfast buffet is served and in the evenings you can enjoy a la carte dinner with Portuguese and international dishes. In addition, the bar with live music guarantees the dance floor every night and the possibility of walking to other restaurants and bars recognized by tourists.
The Jupiter offers relaxing massages and includes a sauna and a steam bath. The hotel also has a fitness center with a free gym. The rooms include air conditioning, a minibar, satellite TV and a private bathroom.
…..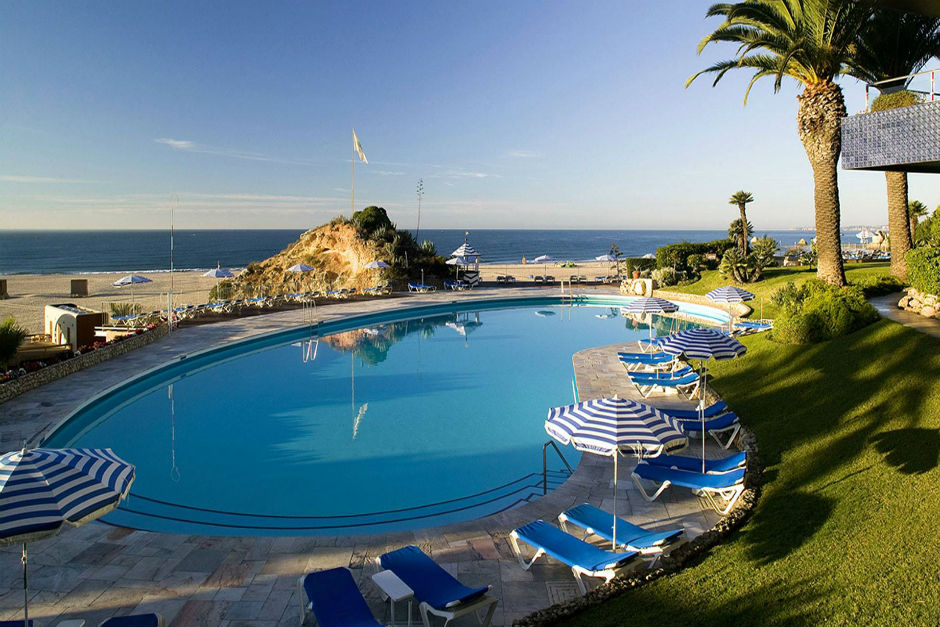 The Hotel Algarve Casino is located right at the waterfront. Its five stars leave nothing to envy to any other accommodation in the area. In the middle of Praia da Rocha and very close to Portimao; to enjoy the beach just you need to go out with your towel in hand and let the marvelous views of the golden sand steal your breath. But if salt water is not enough, it also offers two outdoor pools with beautiful, green gardens, and a whirlpool. It also has two elegant restaurants, a gym and massage room.
As its name boasts, it is not only a hotel, but you can also enjoy the casino without going away from your room. It's the perfect mix for a classy weekend, where you will combine entertainment with rest. The Hotel Algarve Casino invites moments of pure fun with fantastic shows, musical evenings, restaurants, bars and modern game rooms.
…..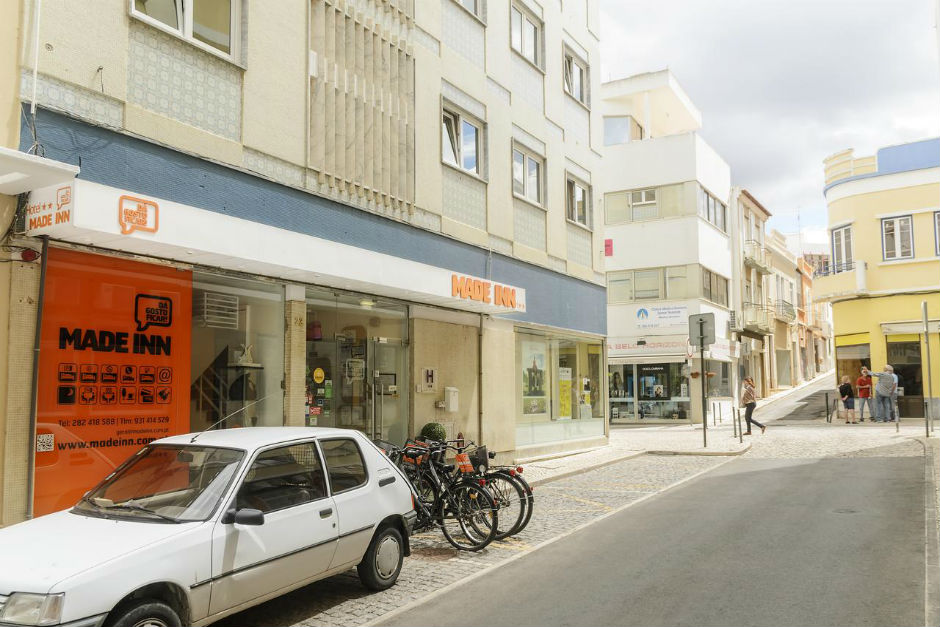 Hotel Made Inn is ideal to feel special at a low cost. Located in the center of Portimão, near the night and cultural area, the modern facilities were adapted with its refined design. To make you feel at home, rent the bike at the reception to enjoy the Algarve as a Portuguese, with an unforgettable and exclusive approach to the city. For gamers, it also offers the Nintendo Wii for free, so you can relax and play with your friends.
…..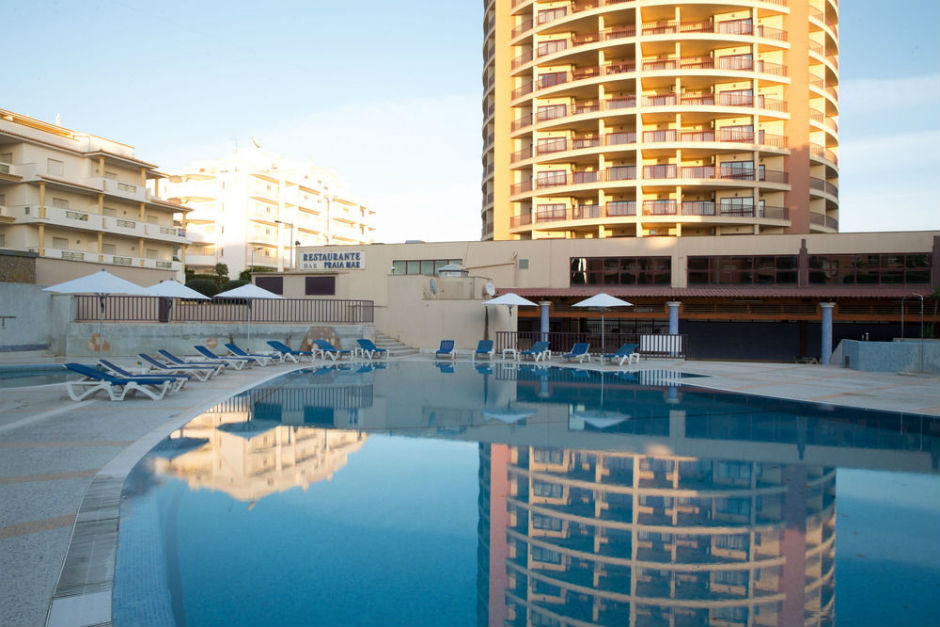 The sober colored rooms and large windows promise a pleasant night at the Clube Praia de Mar hotel. Just 500 meters from the beach, it offers views over the city of Portimao and the navy blue in the background. The restaurant offers a relaxing atmosphere where traditional Portuguese dishes are served, while the bar menu offers national and international drinks, to ensure a promising experience.
It also has a beautiful indoor pool and a hot tub next to the outdoor pool. Each room is like an apartment with air conditioning, satellite TV and kitchenette with microwave and refrigerator. Its beautiful terraces give a stunning view you will ever forget.
…..
Click here for more Portugal Destinations!