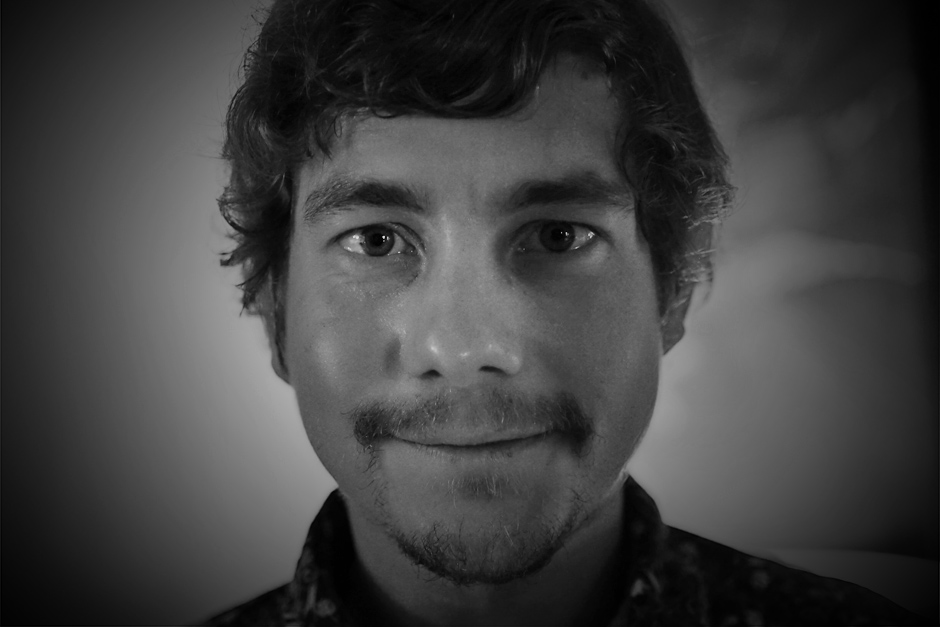 Christian Bachmann shares his top 10 influential tracks
Following his debut album 'Premium' in 2015 which was remixed by the likes of Tim Engelhardt, Applescal, Avus, Disko, Dario and Paul Hazendonk, Berlin-based artist Christian Bachmann is back with his second LP called 'Stardust' on Manual Music. Ahead of the release, Christian Bachmann shares his top 10 influential tracks.
01. Giorgio Moroder – From Here To Eternity
https://www.youtube.com/watch?v=RTudgGCewDQ
"Luckily enough I have been introduced to Giorgio Moroder by my father's vinyl collection at a very early stage. The groove and songwriting on this record is outstanding. It must have been a very magical time back then when this record hit the clubs. I always try to get my drum sounds as close to Giorgio as I can possibly get with a slightly modern twist. Also, when someone asks me why my own material sounds so 80-ish I never know what they mean – as Giorgio's Music already became a part of me."
02 .Kraftwerk – Man Machine
"A lucky pick in the record store. Growing up in Germany it was a rare occurrence I picked the English version "Man Machine". The hits are timeless and history, so no need to say more. Sound design wise I always think of Düsseldorf a lot. They invented incredible techniques – we can learn a lots from these."
03. Westbam – We'll Never Stop Living This Way
"The first CD Album I bought was at the time when I discovered raves like Mayday and Loveparade – only on TV live transmissions as I was too young to attend them in person. It was the hiighlight of the year as I always taped everything to rewatch it. I was technically there, although way too young. This Westbam album put the power of breakbeats on you. Same as their compilations back in the days. So much awesome material from these samplers – from Soundtropolis to Sunshine. I can't believe how much it still kicks me to listen to these fairly old tunes. Outstanding punchy production as well."
04. Nick Cave And The Bad Seeds – Skeleton Tree
"Sometimes I get bored of electronic dance music nowadays which is why I've spread my listening wings out to indie artists again. It had such a heavy impact on me listening to the arrangements and loop-drivenness that allowed to mark grooves in their own way like never heard before. These guys are pure geniuses and a big inspiration for my life in general. True story after attending 8 shows in 12 months which was a soul-shifting experience."
05. Deerhunter – Halcyon Digest
"Bradford is my hero. No musician touched me that deeply from the first note. A classic Youtube journey discovery. Although I discovered it way too late (just a few weeks ago) I'm devastated how good they are. Every song has its unique surprises and we all can learn lots of musical stuff from this record if you give each song some time. Love at first, second and third sight. Ordered all of their vinyl in one rush because I had to."
06. Legowelt – Legendary Freaks in the Trash of Time
"My electronic hero – I feel so connected because I have loved his music my whole life and I have always followed his artistic journey. He is basically my personal Michael Jackson. So I'm a bit out of words on this album. It was so well produced and marks a true milestone in my record collection. I'm always extremely excited when I find anything new Legowelt related and this release was on repeat for several weeks for some reason. I have to meet him at some point in my life and I hope it will happen one day."
07. Boards of Canada – Left Side Drive
"If you know me you've heard of Boards Of Canada maybe a tad too much. Apologies to my friends. I mention BoC all the time. There is no artist I've listened to more in total. I'm still getting blown away, it never gets boring as you discover new layers and sounds. I frequently listen to all of their albums and EPs really, but Left Side Drive has an extremely special magic about it going on for sure."
08. Fs Blum & Nils Frahm – Tag Eins Tag Zwei
"I once fell asleep on a bus and when I woke up this record was still playing on repeat. I never wanted it to end and I felt cozy that it was just "there". I read somewhere that it's a solely improvised recording. Improvisation is the purest and most honest way of telling the world your way of seeing things if music is your language. Many of my tracks start with improvisation. This record is almost a Bible for happy accidents and all the things that didn't happen or was recorded. A highly overlooked masterpiece in my humble opinion."
09. Modeselektor – Hello Mom
"When living in Berlin you feel almost obliged to be a Modeselektor fan, because they are legendary and real. I hope they will return to the studio very soon. As much as I like Moderat – I miss my evil twins a bit. Bounce!"
10. John Maus – We Must Become The Pitiless Censors Of Ourselves
"Well, the synth Wizard at last but not least. Great songwriting and don't get me started on the synth sounds. I'm super excited that this record was received so well, as he's probably still a niche artist in most areas. He belongs onto the big stage for sure."
Christian Bachmann's 'Fog Machine' is now available. Grab your copy here. 
Follow Christian Bachmann: Facebook I Soundcloud