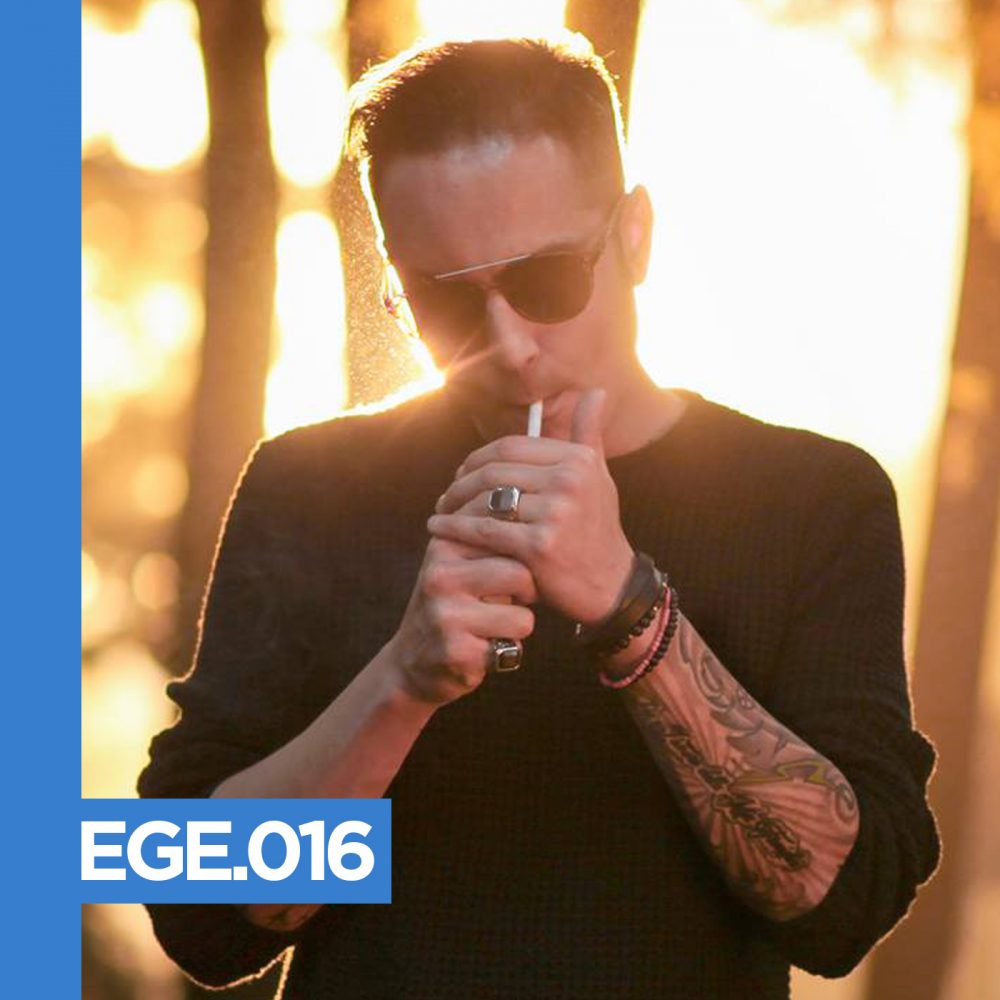 Download: http://bit.ly/2qkKVMP
Giorgio Brindesi es considerado parte de ese selecto y respetado grupo de DJs y Productores con mayor credibilidad y demanda en Latinoamérica, gracias a su téc- nica, selección musical, producción y forma de conectar con el público, lo cual lo ha posicionado dentro de los mejores. Su carrera musical no ha dejado de evolucio- nar, convirtiéndolo en un meticuloso profesional de los géneros Deep House, Hou- se y Tech House. Su música lo ha llevado a presentarse en clubes como: Rhodesia, MONO, AM Local, Americana Club Social, M.N. Roy, Janis, Normandie, Sirilo (Queréta- ro), Casa Morelos (Monterrey, Nvo. León), además de presentaciones en Brasil, Ibiza y Miami (WMC).
En 2006, el club más emblemático de música electrónica, Amnesia Ibiza, lo seleccionó para grabar junto a Tocadisco & Brian Cross el CD triple, "Amnesia DJ's Sessions Vol. 3". Para 2009 – 2010, fue votado como el DJ número 1 en México por el directorio más importante a nivel mundial www.thedjlist.com con nominaciones previas como mejor Dj por la Djs Music World y como mejor Dj revelación en la Mexican Dj List,
Fundador y creador del concepto radiofónico, "Dirty Sessions", donde contó con las participaciones y apoyo de Alan Wilder (Recoil & Depeche Mode), Kolombo, David Amo + Julio Navas, Dj Dan, Morgan Page, Greg Goldsack, Alex Young, entre otros.
Ha compartido escenario con Martin L. Gore (Depeche Mode), Armin Van Buuren, Deep Dish, Dubfire, Kolombo, Frankey & Sandrino, Sharam Jey, Green Velvet, ATB, Olivier Giacomotto, John Acquaviva, Dash Berlin, Dj Dan, Tommie Sunshine, Style of Eye, M.A.N.D.Y., Axwell, Markus Schulz, Felix Da Housecat, Lee Burridge, Italoboyz, Chus & Ceballos, Roy Rosenfeld, Infected Mushroom, entre muchos otros.
Sus tracks han sido firmados por sellos discográficos a nivel mundial como: Bun- ny Tiger Dubs (Alemania), House Of Bangerz (México), Bedroom Records (UK), White Music Records (Chile), Dum A Dum Records (USA), Re:Sound y London Exclusive (UK), sonando en las sesiones de Stefano Noferini (Italia), Sharam Jey (Alemania), Vanilla Ace (UK), Kelvin Lucas (Francia), DORR (España), Dezarate (España), Dj Chuckie (Ho- landa), Marco Carola (Italia), Collective Machine (Hungría), entre otros. Ha realizado remixes para Depeche Mode, 30 Seconds To Mars, Paul Oakendolfd, Hello Seahorse!.
Este 2018 Sharam Jey, propietario y fundador del sello discográfico alemán, Bunny Tiger, lo elige para formar del primer álbum compilatorio, Bunny Tiger Mexico Collec- tion, demostrando nuevamente que forma parte de ese destacado grupo artistas del país.
01 – Illusionize, Visage Music – Diamonds (Original Mix) [Elevation]
02 – Marc Spence, illusionize – Break (Original Mix) [Elevation]
03 – Branzei – Funky (Original Mix) [Delicious Recordings]
04 – Sharam Jey, illusionize – Deep Dirty (Original Mix) [Elevation]
05 – Malikk, Pimpo Gama – Yo Check This Out (Original Mix) [Bunny Tiger Records]
06 – FISHER (OZ) – Stop It (Original Mix) [DirtyBird]
07 – Matt Caseli, Dave Goode – Get My Cake On (Original Mix) [Bunny Tiger Records]
08 – Maximono – No Joke (Original Mix) [DirtyBird Selection]
09 – FISHER (OZ) – Ya Kidding (Original Mix) [DirtyBird]
10 – Dakar, Sharam Jey – Groovin (Original Mix) [Cajual Records]
11 – Giorgio Brindesi – Stay High (Original Mix) [Bunny Tiger Records]
12 – David Keno, Mat.Joe – Like Us (Original Mix) [Relief Records]
13 – AYAREZ, Black V Neck – Squad (Original Mix) [Audiophile XXL]
14 – Black V Neck – Let Me Smash (Original Mix) [Basement Leak]
15 – Bart B More, Das Kapital – Hit the Club (Original Mix) [This Ain't Bristol]