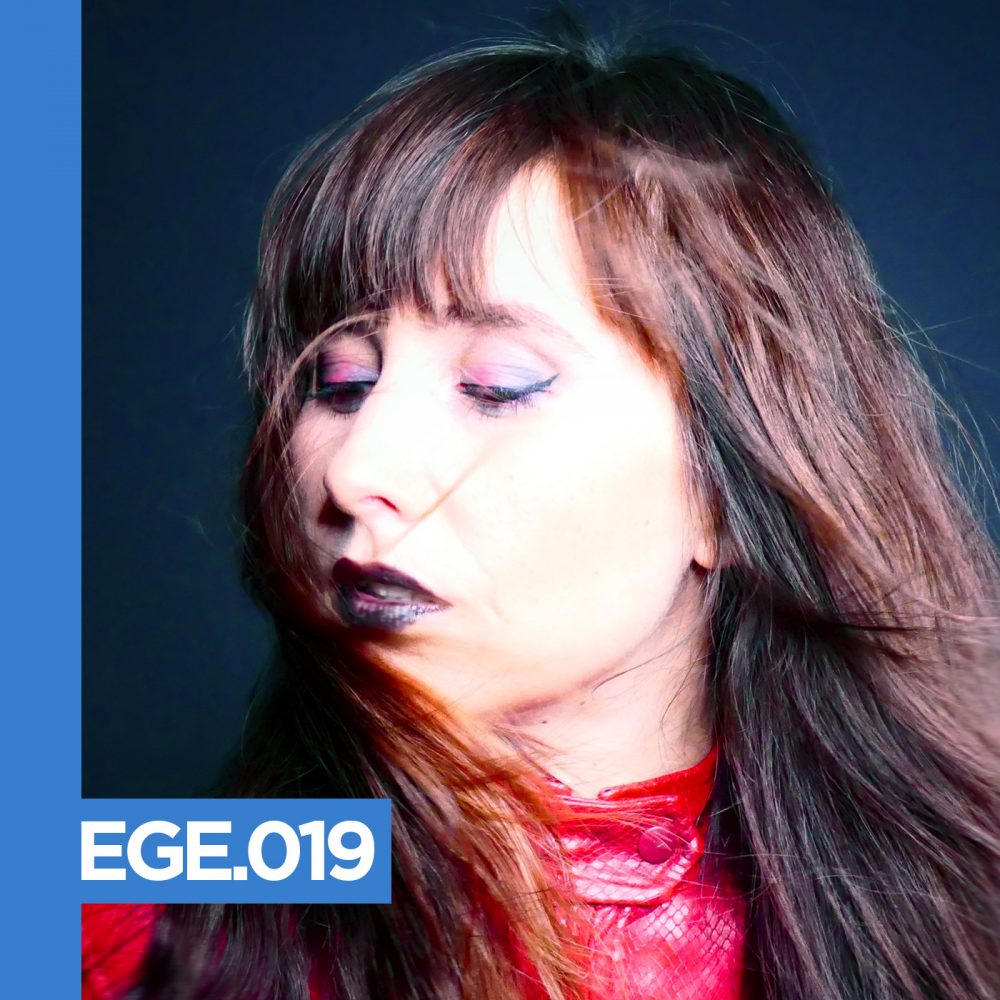 Chile, 1997… The electronic scene is growing with underground parties and raves. In this atmosphere is where Daniela Haverbeck got seduced by the "music from the machines" and develops as a DJ.
Follower of electronic sounds since she was a child, listening musicians like Jean Michel Jarre and Kitaro and to Dance/Pop artists like Corona, Technotronic and Bjork, she was inmediately captured by raves and parties that were going on in Santiago at the end of the 90s. It was at these encounters where she fell identified with Techno and Hardcore. After some time being part of the scene as a raver, promoter and even improvising as a VJ, in 2001 she decided to buy vinyls and to learn the art of mixing records.
Very soon she had her debut and from then she started to spin at small parties. A few years after her interest in cold and potent rhythms drove her into Hard Techno and Schranz: which was rising a style during that time. In her vinyl-case you could find records from the best producers of the genre: Frank Kvitta, OBI, Amok, Sven Wittekind, Arkus P, Waldhaus, Weichentechnikk, Seema, Boris S.
In 2004 she decided to go to the next step and create her own tracks and in 2006 she released her first vinyl. Together with her music production came the first European tour which contemplated a few parties in Holland. One of them was: Industry of Techno, promoted by Mike Drama. This was her first gig in Europe in 2005. Then everything went quite fast: Schranz was a popular style, ruled by men, so Daniela's mixing skills, powerful beats and latin blood were easily noticed. This is how she got booked for festivals likes Mysteryland, Defqon1 and Decibel Outdoor, on her following tours during 2006, 2007 and 2008.
Unsatisfied with her sound, she decided to be 100% in the studio, during 2009. That year was very productive, releasing her first work under the name of Rapunzel with Naked Lunch records. In 2010 she chose Amsterdam as her home, so she moved definitely to Holland.
Her Techno music work has been released (digital and 12″) in labels like Mastertraxx, Naked Lunch, Tech Head, Sub Cult… On labels like Mental Torments, Audiocode, Cannibal Society and GNot, you can find her Hard Techno releases.
She has been performing at important clubs and festivals in Holland, Spain, Portugal, Russia, Slovenia, Czech Republic,Poland, Ireland and Scotland.
Her Hard Techno sessions are distinguished by its dynamics, with brakes and tricks that made her mixes always something new and fresh. At the other side, with Techno, she likes to build up a deep journey of hypnotic sounds, mixing with 3 decks.
In 2015, together with dj Candy Cox they created No.Dolls: a collaboration which brings 4 decks sessions and Hard Techno releases.
01. Tawa Girl – De la Terre a la Lune (Helldriver rmx)
02. J-Dam – Sinister
03. Franceso Miele – Meet at the Record Store
04. Jan Fleck – Isam
05. Humnoid – Tolten
06. Greyhead – Caburgua
07. Dj Link – Laughin
08. Noaria – Blue
09. Sergy Castle – Zeus
10. Steve Shaden – REM
11. Jan Fleck – Neuronic Tools
12. Bodyscrub – Metaphysical
13. Dustin Zhan – Against the Grain
14. Luca Agnelli – Metamorphosis