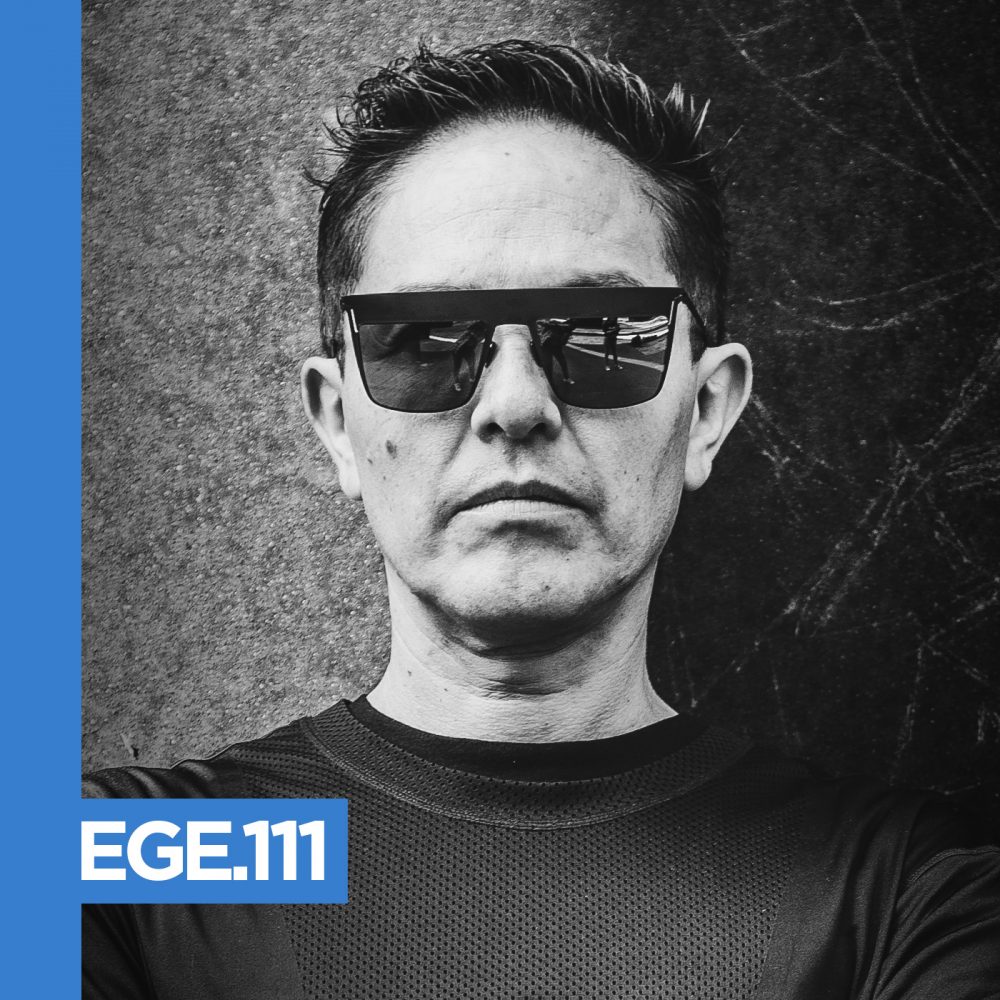 Dj mexicano con la carrera mas destacada y reconocida mundialmente, tanto por su talento en sus finas mezclas como sus producciones seleccionadas por las mas prestigiadas disqueras del medio electrónico. Precursor de la escena electrónica en México, 29 años de trayectoria hablan de su exitosa carrera como Dj alcanzando exigentes públicos en principales ciudades de Europa como Londres, Praga, Zurich, EUA, Canadá, Corea del Sur, Rusia y Sud América. Su trabajo cruza fronteras en New York en donde durante dos años y medio es residente en uno de los mejores clubes del mundo, TWILO NYC.
Ha compartido escenario con Sasha & John Digweed, Guy Gerber, Martin Buttrich, Lee Burrdige, Nick Warren, Hernan Cattaneo, Dave Seaman, Chris Fortier, Deep Dish, Paul Van Dyk, Richie Hawtin, Sven Väth por nombrar algunos. Primer Dj mexicano que John Digweed presentó en su exclusivo programa de radio KISS FM en el 2002 y en el 2013 y 2019 es invitado nuevamente al legendario radio show Transitions. Ha grabado con disqueras internacionales como Global Underground "Over it" mezclada por Nick Warren para GU #28 Shangai, Stripped Digital, Fade Records, Red Ant Records, Automatic Records UK, Sounds Of Juan, Sounds Of Earth, Mindwarp Records, Looq, Hookah Records, AlterImage los cuales han sido tocados y apoyados por artistas como Sasha, Dave Seaman, John Digweed, Hernán Cattaneo, Nick Warren, Anthony Pappa, Chris Fortier, Jimmy Van M, Denis A entre otros.
Es director y A & R de We Are Here Music una de las disqueras mas importantes de México a nivel mundial junto con Juan Zamanillo y cuenta con el apoyo de djs como Sasha, Guy J, Robert Owens, Hernan Cattaneo, Barry Jamieson, Betoko, Guy Mantzur. En el año 2013 se presentó como en cada año en The BPM Festival en Playa del Carmen abriéndole a Sander Kleinenberg y a Sharam siendo el primer Dj mexicano que se transmite su show a través de BE-AT-TV. Fue ganador al Dj/Productor #1 de México por los Dj Concept Awards 2009 y en Enero del 2010 aparece en la portada de la revista Dj Concept. En el año 2018 fue premiado como el Dj Leyenda por Dj World Music Conference.
Cuenta con su proyecto de podcast llamado Noisy Transmissions el cual es transmitido via Internet a través de http://www.mixcloud.com/noisytransmissions/
En este momento se encuentra trabajando en una compilación/DJ Mix para We Are Here Music y en varios remixes y tracks originales que saldrán próximamente en este año 2020.
01. AlexFogo–Inca(GroundEdit)[EternumRecords]
02. MartinButtrich–SlowDown(OriginalMix)[CrosstownRebels]
03. CarlCraig,DubfirefeatKateElsworth–Lotus(OriginalMix)[CrosstownRebels]
04. DanBuri–BaanNohk(WildDarkRemix)[AkbalMusic]
05. Sasha–CloudCuckoo(FreedoMoshoEdit)
06. Jamida–WadII(LuigiTozziBlackEyedMix)[HarmonyRec.]
07. DestaCullen–Hush2(TiNiTuNEdit)
08. LuigiTozzi–Automa(OriginalMix)[NonSeries]
09. JonathanKaspar–Kante(OriginalMix)[Kompakt]
10. John Cosani – Airplane (Original Mix) [Sudbeat]
11. Dark Soul Project – Magical Misteries (Original Mix) [We Are The Underground]
12. Joy Marquez & D-Fake – Stone In My Body (TiNi TuN Remix) [76 Recordings]
13. Marcus Meinhardt – Animal Kingdom (Mollono.Bass Remix)