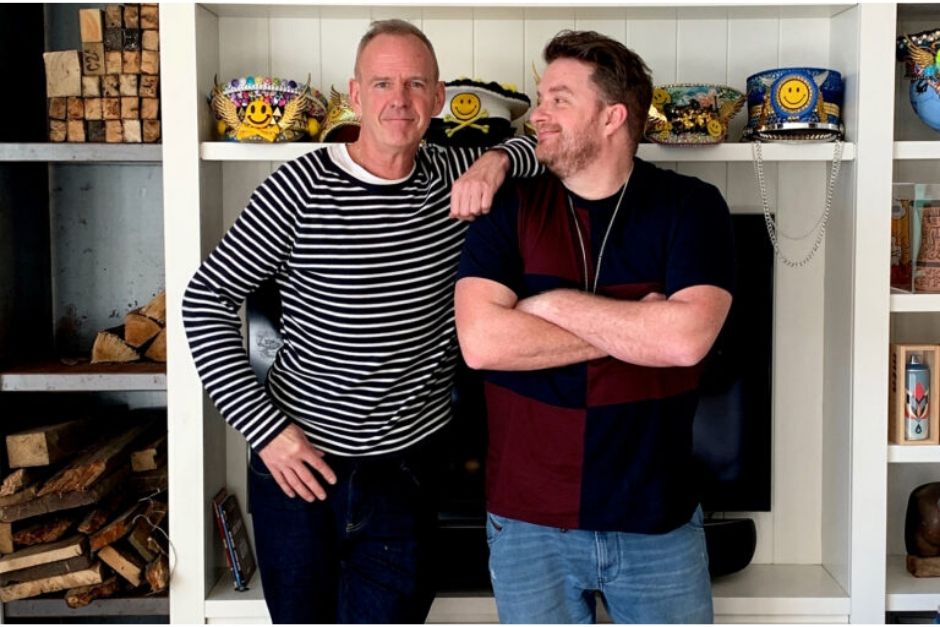 Fatboy Slim y Eats Everything colaboran en 'All The Ladies'
Tras varios back-to-backs, los artistas grabaron juntos.
Luego de haber compartido varios sets en elrow y Glastonbury Festival, Fatboy Slim y Eats Everything decidieron reunirse en el estudio para hacer música juntos; así nació 'All The Ladies', su primera colaboración formal.
Se trata de una pista muy funky e ideal para las pistas de baile, a través de la cual lograron fusionar la firma característica de ambos artistas. Adicional al lanzamiento del track, el par de productores mostraron en un video en formato de "Carpool DJs" cómo se divirtieron juntos tocándolo.
Puedes adquirir y escuchar 'All The Ladies' aquí, y ver el video publicado por los artistas abajo.