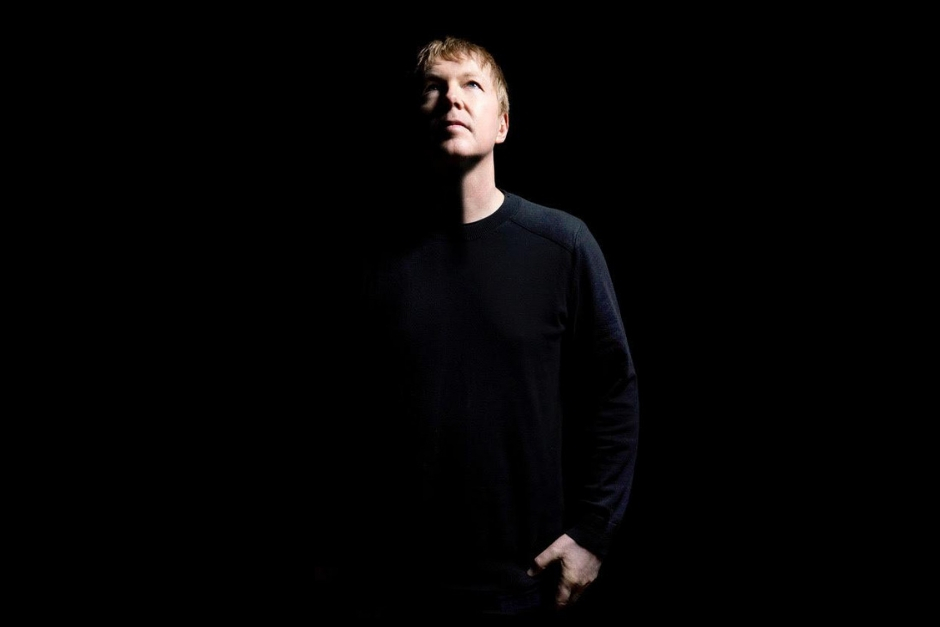 John Digweed shares 10 tracks of his 'Last Night at Output' 6xCD Compilation Album
Underground visionary John Digweed continues his acclaimed 'Live In…' mix compilation series with 'Last Night at Output,' commemorating the ultimate closing set at the Brooklyn clubbing institution.
Recorded live on New Year's Eve 2018, fans of John Digweed, underground dance music, the club, and those who were in attendance can now celebrate this night in dance music history with this special musical memento and collector's item. Just released onBedrock Records this past May 3, 2019, the compilation album is a limited edition 6xCD box set, 4-set vinyl package, and for the ultimate dance music collectors, an extremely limited signed and numbered vinyl release. For more info click here. 
To celebrate the release, we asked Digweed to share with us 10 of his favorite tracks from the compilation.
01. Eagles & Butterflies – The Last Dance – Art Imitating Life
"This track seemed fitting. As it was going to be the very last dance at Output, and since it had been a very big record for me in 2018, I wanted to start the set off at midnight not with a bang, but with that break down moment in order to give a chance for people to take in that this is it — the last dance, so let's go out in style"
02. Emilie Nana – I Rise (François K Journey Vocal) – Compost Records
"Absolutely love this record! François K's remix is an absolute classic and proves why he is still after all this time one of the greatest remixers out there. This was made to be played on a sound system like at Output's, and it was a perfect record for the early part of my set"
03. Nathan Fake – The Sky Was Pink (Holden Remix) – Border Community Recordings Ltd
"This record has never left my record box. Although I don't play it that often it's there for the right occasion and NYE was it! The way it crept into the mix sent the hairs on the back of my neck up as it's such a masterpiece of a track and sounds like it was made yesterday"
04. Danny Howells – Earthlings X  (Jimpster Remix) – Selador Recordings
"Danny's original mix was fantastic but Jimpster took the track to a whole new level with the perfect amount of sexy grooves and infectious rhythms. It's a stand out remix and will stand the test of time"
05. Steve Bug & Langenberg – Chord Cluster (Cassy Full On Dub Mix) – Poker Flat Recordings
"I would call this a Twilo record, one of those tracks that just locks you in and you lose your mind to its hypnotic groove. It does not change that much but that's the whole point sometimes with records like this, it's the simplicity that is key and why it works so well"
06. C12 ft. Jole – Judy (Hooked On Coke) (Tunnel Line) – KULT Records
"A nod to my Twilo days, I dug this out a couple of days before the gig and wasn't sure if it would work. It's amazing that given how old it is it stands up and fits into the CD perfectly! Glad I played it as it got a fantastic reaction on the night"
07. Josh Wink – Aries In Mars – Ovum Recordings
"One of my favourite DJs and producers who always comes up with the most twisted types of tracks, Josh gave me an advance copy of this and I played it everywhere, so it's no surprise it was dropped along with the Dub on NYE"
08. Ivory – Super – AZZUR
"Sparkling, hypnotic, and melodic houser that puts a smile on your face and brings a rush of energy to the dance floor — I love playing these type of tracks to change the mood or add extra energy in the mix"
09. Âme – Tatischeff  – Innervisions
"Another classic track that never leaves my box! What I was so happy about with my set on NYE was the flow between tracks that were made anywhere from 10, 15, even up to 26 years ago all fitting and working together. Sometimes it's really hard to pull it off and for it to make sense, but for the 'Last Night at Output' album I think I managed to pull it off"
10. Choice – Acid Eiffel – Fnac Music Dance Division
"Laurent's classic track that never dates and always gets played on very special nights. Such a forward-thinking track that still sound so, so fresh. It's hard to put into words how much I love this track"
Relive the last night ever at Brooklyn's revered club Output with this minimix of the first 3 CDs.
John Digweed's 'Last Night at Output' is already available. Grab your copy here.