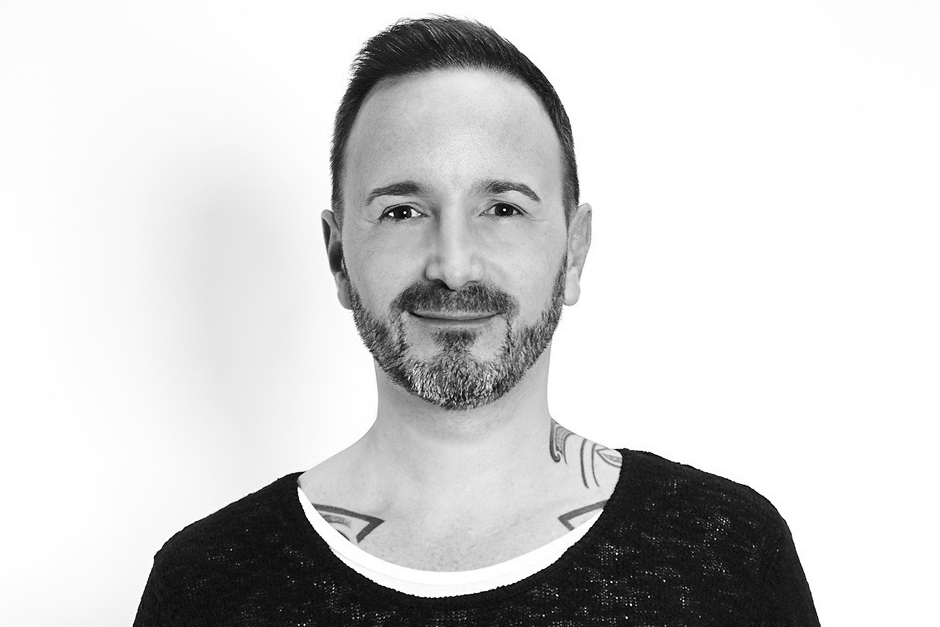 Philipp Straub shares his Top 10 Tunes from his Rekordbox
Philipp is one of the leading heads of electronic music in Austria, a deeply passionate DJ/Producer with an impressive catalogue of releases on Bedrock Records over the past 5 years. With recent releases on Josh Wink's Ovum imprint and Hot Since 82's Knee Deep In Sound, he is an ever-present creative force. Philipp's 26-year career has helped inform his 3D understanding of what it takes to make dance-floors around the globe work to perfection. Now, as 2019 unfolds, he has returned to the Bedrock label, fired-up with his vibrant new 4-track 'Separated Togetherness' EP.
"I'd like to share with you the tunes I've played the most according to my Rekordbox statistics. Actually, I've never looked into this before and am quite surprised too!" – Philipp Straub
01. Mikalogic – Cheesemaker – Cr2
"I got this tune many years back and its not a widely known huge anthem, but always works and pleases the crowd. The house groove with its dominant bassline and those nice chords on top are a perfect combination. I often dropped this tune when doing warm-ups and reached the moment to get the crowd on the dancefloor"
02. Sven Tasnadi – Caracho – Moon Harbour
"If I remember correctly, I heard this song for the first time when visiting Sven Väth at one of his Cocoon events in Ibiza some years ago around 2011, and it absolutely blew me away hearing it on the massive soundsystem of Amnesia. An amazing shuffled groove, a massive bass, floating chords and some outstanding flourishes speak for themselves"
03. Chiapet – Westworld (Skylark Remix) – Yoshitoshi
"This tune also always gets a massive reaction on the dancefloor and I consider it an all-time classic – there aren't many of these you can still play a lot. I did an edit to make the arrangement a little bit more effective for my needs and it always gets hands in the air when dropped at the right time! Last time was when I was playing for Ants and the crew enjoyed it as much as the crowd! Thanks Nic Fanciulli for doing such a masterpiece back in 1999 and, of course, I was very proud when I succeeded in releasing some of my tunes on the same label some years afterwards"
04. Los Paranos -Madness (Cold Miles Remix) – Definitive
"Kiko with one of his projects did a remix of which has big balls, but also includes many melodic and atmospheric parts that make it a versatile bomb tune in my opinion. For example, I remember playing this when opening for Carl Cox in Vienna some years back and the room went absolutely mental!"
05. Philipp Straub & Charlie Thorstenson – Miracle Of Existence – Bedrock
"There's an interesting story about this tune. When in Copenhagen some years ago for one of my gigs, my friend Charlie Thorstenson came over from Malmö in Sweden with some of his equipment and we ended up jamming an afternoon in the hotel room. The result was a bunch of rough tunes mainly driven by his analogue approach. I loved the groove, but somehow felt something was missing. So I took that work with me to my co-producer Maria (aka Collective Machine) when touring Hungary and we spent another day on the raw material and added some melodies that are typical for myself. The result was a perfect combination of both worlds. The analogue techno world (which you can feel from the groove) as well as the melodic arpeggiators from the current digital age. I was surprised and it was one of the first of my tunes that I don't get tired of hearing. Often, after spending days on a music production and listening to it for countless hours, I cannot really enjoy playing it anymore – which was different with this one!"
06. G-Man – Quo Vadis – i220
"I've still got the vinyl and remember when hearing this song the first time in our local record store I instantly fell in love. Even today that groove is stored in my memory and sometimes its fantastic to surprise the crowd with it. I love the groove and chords, but also the outstanding drums and snares"
07. Pachanga Boys – Time – HippiDance
"Well… its goosebumps all the way when hearing this tune! An epic 15-minute story of harmonies and a groove that gets right under the skin! So many good memories! Last time dropped this was when playing in Morocco at Mandarin Oriental / Ling Ling"
08. Philipp Straub – Jericho – Bedrock
"One of 4 tracks from my brand new EP release on Bedrock of which I'm very proud. This tune in particular was already done a while ago and the afro deep house influence of it makes it perfect for all house as well as summer events! I've been road-testing it a lot and am happy that I can finally share it with all of you"
09. Guy Gerber – Secret Encounter – Rumors
"This is all about the hypnotic loopy melodies riding on a solid groove that results in an unforgettable highpoint when it all comes together for the massive break. It's a real rollercoaster, going up and down and able to take you into a universe far, far, away… I made a Dub Edit to play in my DJ sets, as I prefer this tune without vocals"
10. Philipp Straub – e=mc2 – Bedrock
"I met Marek Bilinski (the Polish composer of electronic music) earlier this year at the SeaZone Music Conference and was amazed by his music, as well as by the fact that I didn't know his work yet! He made all of his original songs in the early 80's to give the people a sense of freedom with his spacey synths. They reminded me a lot on my hero Jean Michel Jarre from my youth and I couldn't stop listening. Obviously, after a while I had the feeling that I needed to give these my own touch, so I made two versions of my most favorite Marek song – and luckily enough, John Digweed also loved them and decided to release these on his legendary Bedrock Records imprint!"
Philipp Straub's 'Separated Togetherness' EP is already available on Bedrock. Grab your copy here. 
Follow Philipp Straub: Facebook | Soundcloud | Instagram | Twitter