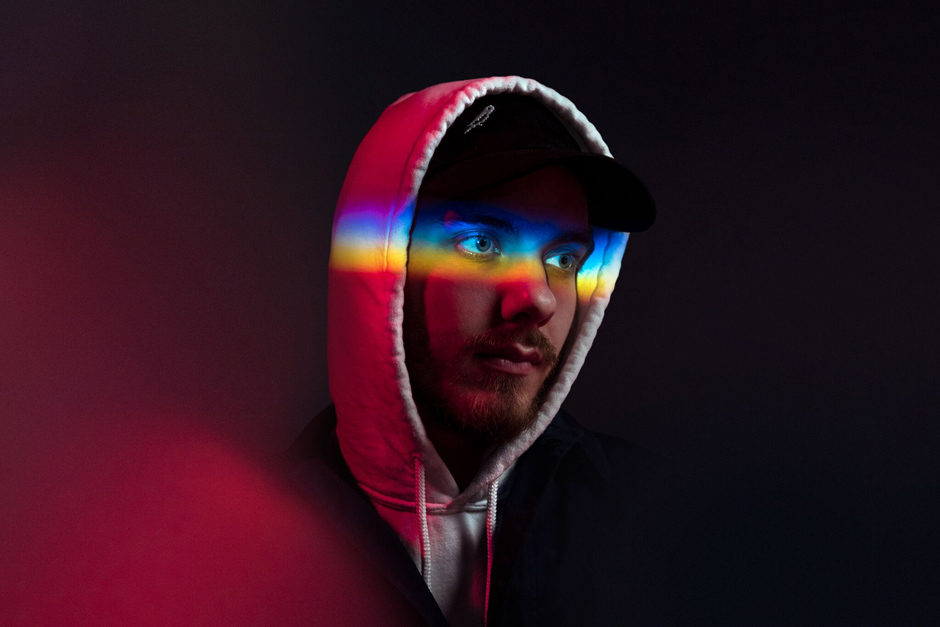 San Holo picks his 10 most 'futuristic' tracks
Dutch bass producer Sander van Dijck, aka San Holo, blurs the line between EDM genres in the pursuit of creative freedom.
As he releases his latest EP "The Future", we asked him to share some of the most futuristic tracks he's ever heard.
"For this list I picked 10 of the most 'futuristic' tracks in my opinion. Tracks that represent what "The Future" means to me. With our record label bitbird, we look for artists that push boundaries and think outside the box. Artists that take music to the next level. No matter what genre of music they're making. To me, that's 'the future.'"
1. San Holo – The Future ft. James Vincent McMorrow (Marcioz Remix)(Bitbird)
"Marcioz is a guy from Brazil who just makes the most mind blowing music. Be sure to keep your eyes on him, there's more to come from him very soon! This is what I hear when I think of the future."
2. EASTGHOST – Twenty Second Century (Bitbird)
"One of the most underrated producers I know! I mean this song is definitely on a 22nd-century level. As are all of his other songs!"
3. Point Point – All This
"These guys mean a lot to me and are always looking and thinking ahead of the curve. So inspiring!"
4. DROELOE – zZz (Bitbird)
"DROELOE is the most forward thinking duo I know of today. So happy that we met and even happier to be taking these guys on tour around the world me this fall!"
5. Rustie – Slasherr
"Rustie is one those guys that has shaped the sound of today. This track was so ahead of it's time and still is in some way."
6. Analogue Dear – Obrecht (Bitbird)
"This Rotterdam based pianist and composer has the ability to touch hearts and make you think. Such an inspiring and forward thinking guy!"
7. Kasbo – Something Sad
"Both the song and Kasbo himself have definitely been an inspiration to me early on in my career. So heartbreakingly beautiful and sad at the same time."
8. Bon Iver – 715 – cr∑∑ks
"I mean just listen… Such an influence."
9. Cashmere Cat – With Me
"Such a forward thinking producer. Even though this song was released 3 years ago, it's still so relevant and different."
10. Kanye West – New Slaves (Getting Out Our Dreams)
"This album and this song have forever changed my life and my perception of music."
San Holo 'The Future ft. James Vincent McMorrow' is out now. Buy and Stream Remix pack here.
Follow San Holo: