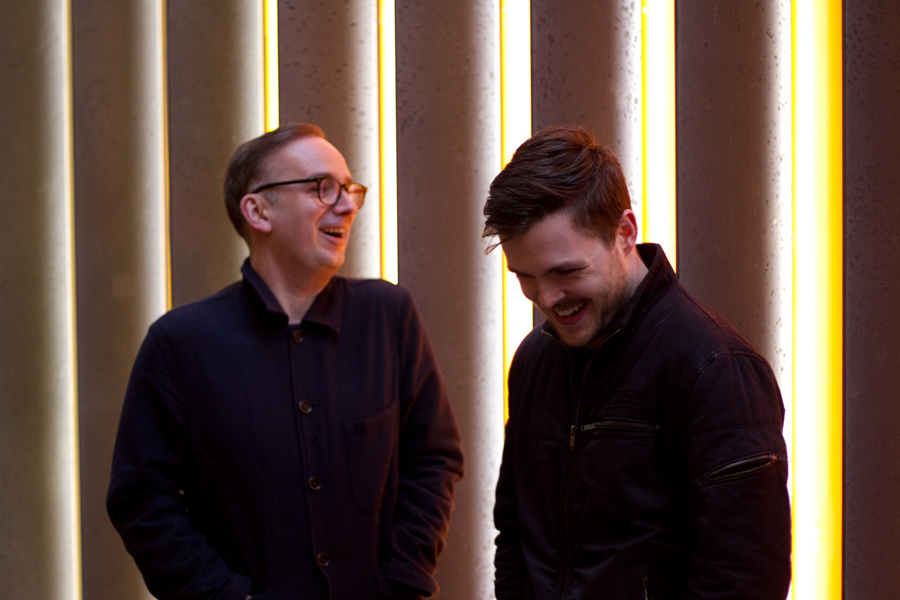 Sentre shares 10 Tracks that Influenced 'Dream Logic'
Sentre is comprised of Dave Gardner and Dennis White, a production duo who merge melodic techno and sultry electronica with soulful vocals and an innovative pop sensibility.
'Dream Logic' is the debut album, but Sentre have always found themselves at the forefront of cutting edge music. They have worked with and remixed a diverse list of high-profile artists from Sasha' s legendary Involver project to the likes of The XX, M83, Pete Tong, Calvin Harris, Maribou State, Moby, and Little Dragonamongst many more. Here they share with us their top 10 inspirational tracks for the album.
Vinyl pre-order: http://bit.ly/2hnBavQ
iTunes pre-order: http:///apple.co/2uYkQoM
1. DJ Koze – XTC (Pampa Records)
"This was a big influence on us making Dream Logic. The production, sound and of course that killer sample. The first time we heard this out was just insane. Great club music to get lost in."
2. Acid Pauli – Nana (Pampa Records)
"Another from Pampa records. Everything they put out is just brilliant. We are both big fans of the way that they, as a label approach music. Really diverse and this is no exception. Sonically its ace."
3. Teen Girl Fantasy – Cheaters ( John Talabot Remix )
"Hivern are another label that we really like. This cross that line of sounding like something from 1989 but still very fresh. Anyone will that has been to ALFOS since its release will no what this does to a room when played… Mooosive."
4. Soft Hair – Lying has to Stop (Weird World)
"We are both fans of Connan Mockasin, especially the Erol Alkan mix of 'forever dolphin'. This is one of those track you either love or hate. Its brilliantly strange and incredibly catchy."
5. Rising Sun – A Path (Fauxpas Musik)
"I think the first time I heard this a certain Mr Burridge played it and blew me away. I remember getting a copy and taking it back to the studio and playing it over and over again. Great mixture of breaks and Atmospheric music."
6. William Basinski – DLP3 (Temporary Residence Limited)
"I'm not sure what to say about this apart from its ace. If you have a few hours to spare check anything out Mr Basinski out.. Mind Blowing stuff."
7. Adolf Noise – Jackpot (Buback)
"Koze again, this time under his Adolf Noise guise.. Bonkers stuff but brilliant. The whole album he did as Adolf Noise is great. He just doesn't seem to give a crap what people think, which we love."
8. K. Paul – Landcrusin
"Whenever we hear anything form these guys it's great. I just wish they would just release more music. You just get the impression that they have so much fun making their music."
9. Konx om Pax – Caramel (Planet Mu)
"This is brilliant and something that played a big part in the way we wanted things to sound."
10. Doxa Sinistra – The Other Stranger (Enfant Terrible)
"This was a constant reminder to us to make sure that we had fun with things and not to take it all too seriously. This is a f**cking brilliant record, made in 1985 and still sounds better than half of what gets released today."
Follow Sentre: