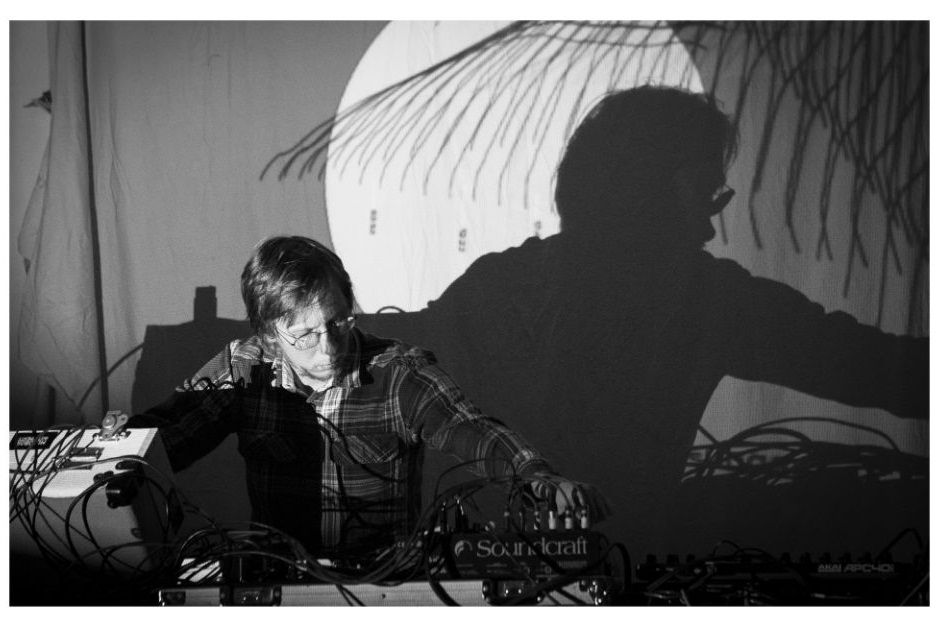 Ekke shares the tracks that influenced his latest LP
Ekke is an Estonian sound designer, composer and improviser on a modular synthesizer. In his compositions he likes to use sound objects, field recordings, and modular synths creating his own unique sounds.
Aligned to the recent release of his latest LP 'Klangfarbenmodular' Ekke has shared some of the tracks that influenced his musical productions.
1. Pink Floyd – Ummagumma
"As a child, I spent my summers with my grandparents in the countryside somewhere in the middle of Estonia. But when I grew older, I had more and more troubles fitting in with the local kids, so I stayed inside most of the time. Luckily, there was my uncle's records collection that I could listen to. 'Ummagumma' was a revolution for me, because I had no idea that music could be something like that."
2. Jimmy Hendrix – Are You Experienced
"About the same time period in my early teenage years, I also discovered Jimmy Hendrix and guitar and the fun of music making."
3. Mess – Küsi Eneselt
"Estonian progressive rock from the 70s. The leader of the group Sven Grünberg scored many movies and cartoons, so Estonian children had to watch quite psychedelic cartoons all the time."
4. Sven Grünberg – Hukkunud Alpinistide Hotell
"As said before, Sven Grünberg scored many movies. 'Hukkunud Alpinisti hotel' is a Soviet cult movie and its soundtrack is equally famous. Grünberg started his solo career as an electronic music composer and claims that he produced the first full electronic music solo album in the Soviet Union. This is just one piece from that album."
5. Frank Zappa – Apostrophie
"Because I was already interested in so much progressive rock music, I knew that Frank Zappa should be something very interesting for me, but I didn't know how to enter his music. After watching the 'Baby Snakes' movie, I was done. I hardly listened to anything else but Zappa for some years."
6. Helena Tulve – Anastatica
"I started studying sound design for movies and during these studies, I started experimenting more and more with composing with all kinds of weird sounds. I got tired of playing guitar and doing bands and I decided that I wanted to be a composer instead. Helena Tulve is one of my composition teachers and one of my favorite composers of all times."
7. Eliane Radigue – Transamorem Transmortem
"Her drone pieces have amazed me in so many different ways. Her works forced me once again to rethink what music is all about."
8. Gerard Grisey – Partiels
"In some ways a link between classical music and electronic music. 'Partiels' is a composition based on a spectral analysis of a trombone sound."
9. Morton Subotnick – Silver Apples of the Moon
"This is one of the very early electronic music albums and yet it still sounds fresh and interesting. I had a chance to Skype with Morton Subotnick and his insights into electronic music, composing and performance were a true inspiration."
10. Datach'i – System
"The most connected to my album. I liked Joseph Fraioli's idea of making an album out of actual studio performances, where the music is being composed and mixed on the spot and there is as little post-production as possible. I wasn't quite ready to do it at that time and I had a lot of things I changed in post-prod, but the fundamental ideas and the main structures of all the pieces were there from the beginning."
Ekke's 'Klangfarbenmodular' is already available. Grab your copy here.
Follow Ekke:
https://www.facebook.com/ekkemusic
https://soundcloud.com/motacillaalba