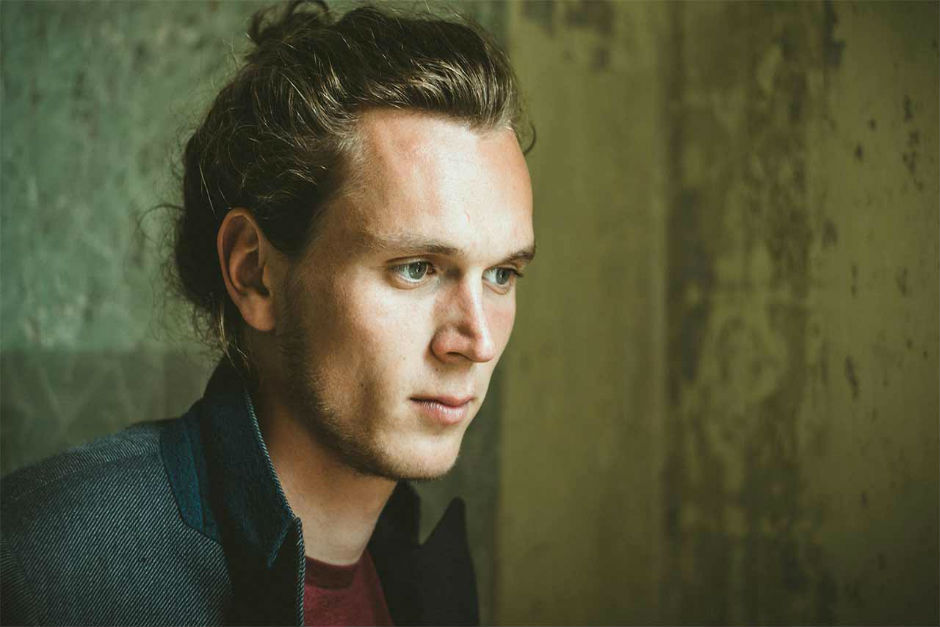 JPattersson shares some of tracks that influenced him to start his own musical project
Upon the release of 'Folks & Fanfare', his second album on Acker Records where he swings between dub, reggae and downtempo, JPattersson reveals some of the tracks that inspired him to start his own musical project.
JPattersson's 'Folks & Fanfare' is available now.
01. Cayetano pres. YuriYuri – Space Cumbia



"Family and friends – no one will be able to keep their feet or bodies still. This track is paradise."
02. Xique-Xique – 1542



"So trippy, so good. Dunwich is one of my favorite downtempo and trippy techno producers. When I heard "Protetores & Orixás" for the first time, I directly fell in love with his music. There's a featured JPattersson version of the track with my horns on it – a declaration of great affection."
03. Nathan Hall – DuaDua (Discoshaman Remix)



"This track has many things in it that thrill me. First of all the offbeat chords with this kind of jamming reggae vibe, this rude bass sound, a long delayed harmony change and this exciting and epic switch of the character in the second half. Discoshaman, I can say with absolute certainty, is an artist that lives his music. That's what you can clearly hear and that's also what makes me happy as he's also on board of my recent album."
04. Kundan Lal – Dilbar



"Dancefloorkillertrack, which works at many different tempos. Authentic, mesmerizing story and producer – YouNeedFriendsNotDiscos is an interesting label by the way."
05. Be Svendsen – Getula



"To my ears Be Svendsen is one of the best – if not the best producer of organic electronic music. He's able to create such a unique feeling and state of consciousness and he's close to demonstrating a perfect musical perception. He's a wizard in sound engineering and his tracks make me feel alive and kicking."
06. The Cat Empire – Bulls



"This track is so powerful and energetic, like the whole 'Rising with the Sun' album. The Cat Empire – for quite a long time one of my all-time favorite bands and not just because of their punchy trumpet sounds."
07. Tippa Lee – Salute The Veteran



"Naram, the producer of this track is, as you can hear, a passionated 80s lover. I really admire his productions. Last year we worked on a combination of one of his tracks and the first track I ever produced: 'The children playing in the streets'. It's still unreleased."
08. Paul St. Hilaire – Who Goes There – Jahtari


"Total killer track. Disrupt (Jahtari) is one of my idols. His work inspired me a lot when I first started producing my very own music style. When I talked to him after a show at a very small venue in Halle, he encouraged me to start my own musical project and advised me to get an old JJOS highjacked MPC1000 (a classic sampler and drum computer). One week later it became one of my technical weapons."
09. Stand High Patrol – Sleep on It



"The sound of Stand High Patrol is so versatile. Pupajim's unique voice and his simple lyrics are genuine and authentic. I'm a big fan and have been inspired by them for many years."
10. Polo & Pan – Pays Imaginaire



"This track is filling the sky with colours. The whole album 'Caravelle' is a time out in a place full of love and childish playfulness created by two bizarre French dudes."
JPattersson's 'Folks & Fanfare' is available now on Acker Records. Grab your copy here.
Follow JPattersson:
https://jpattersson.bandcamp.com/releases
https://www.facebook.com/JPATTERSSON
https://soundcloud.com/jpattersson