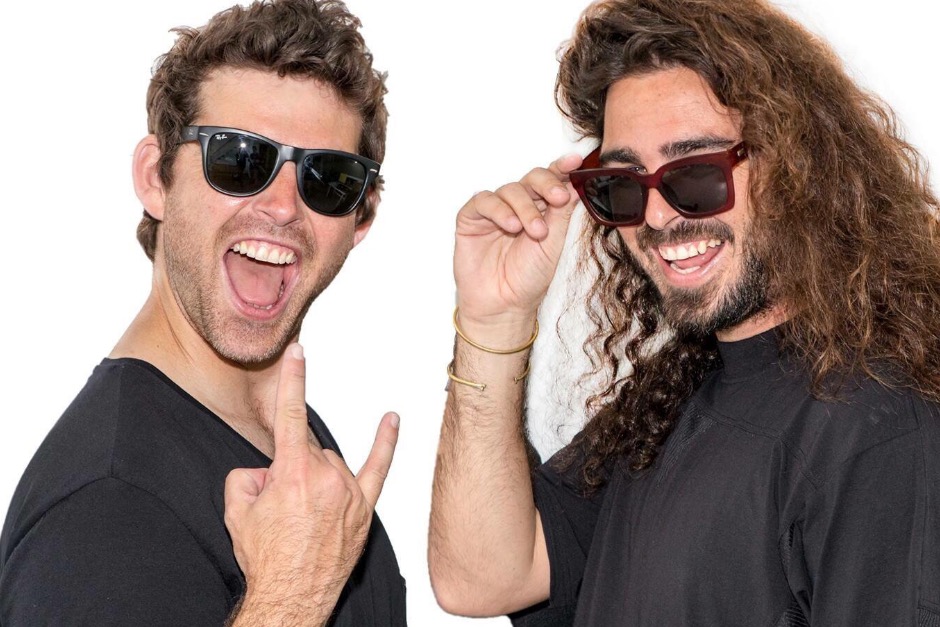 Mambo Brothers share their favorite tracks to play on NYE
Christian and Alan Anadon, better known as Mambo Brothers, have been born and raised in Ibiza whilst listening to the best DJs at the Café Mambo DJ booth since an early age. Having been part of the evolution of electronic music since the beginning, they have gained knowledge of electronic music from all the house genres.
This time they have selected their favorite tunes to be played on NYE. Check them out on the 31st at Manchester's Lazy Lizard.
1. Dee Montero – Halcyon
"Recently awarded track of the year… it's one of these tracks that will be a timeless anthem for sure, it always works"
2. Par-T-One – I'm So Crazy (Armonica Remix)
"The breakdown on this one is awesome, reworking a vocal snippet from an old disco record by Dennis Parker and adding some huge strings and guitar licks. It's a pretty epic track that gets everyone hands in the air every time!"
3. NiCe7 – Running Man (Latmun Remix)
"Nice work from Latmun here on this techy monster. Again this takes a snippet of an old classic disco vocal and turns it on it's head to create a darker and moody kind of vibe. We love it!"
4. Kideko – Dum Dum (Yousef Circus Rework)
"Yousef has reworked this one to give it great energy and just teases the piano riff from the original to great effect. A real solid baseline groove that gets everyone moving!"
5. Afronaut Zu, Damian Lazarus & The Ancient Moons – Fly Away feat. Afronaut Zu (Dennis Ferrer Remix)
"This one definitely blows up the dance floor for us every time. Dennis Ferrer adds his master touch once again, completely transforming the record into a peak time bomb!"
6. Mambo Brothers – Control
"The initial reactions we've been getting on this one have been huge. Pete Tong just added it to his top 10 tunes of 2017 which is kind of the icing on the cake for us after an incredible summer with our new residency at Hï in Ibiza. We wanted to create more of a peak time, hands in the air kind of vibe with this one and it seems to have worked."
7. Patrick Topping – Be Sharp Say Nowt
"That big warm baseline on this combined with that wicked, almost screaming gospel vocal gives it fantastic energy. Another big room banger from Mr. Topping!"
8. MYNC & Rhythm Masters – I Feel Love (Illyus Barrientos Remix)
"You've always got to be careful trying to remix a total dance classic but we think these guys have done it justice. That hypnotic synthesiser groove is brought right up to date and Donna Summers vocals sound amazing. A timeless record that always brings great energy on the dance floor"
9. Soul Central – Strings of Life (Danny Krevit Re-Edit)
"We've been playing this one again recently and who can resist those big strings and pianos?! A totally uplifting record that we usually love dropping towards the end of the night to get everyone hands in the air"
10. Mambo Brothers – Eso Es
This one was pretty much the soundtrack to our summer and will always remind us of some incredible nights at our Sunday night party at Hï Ibiza. It's a record that seems to keep building and building and just gets everybody going crazy, the whole room is always moving when we drop this! It was also awesome to see videos of some of our mates like Nic Fanciulli dropping it on big stages across the summer.
Follow Mambo Brothers
https://www.facebook.com/MamboBrothersIbiza
https://soundcloud.com/mambo-bros-ibiza