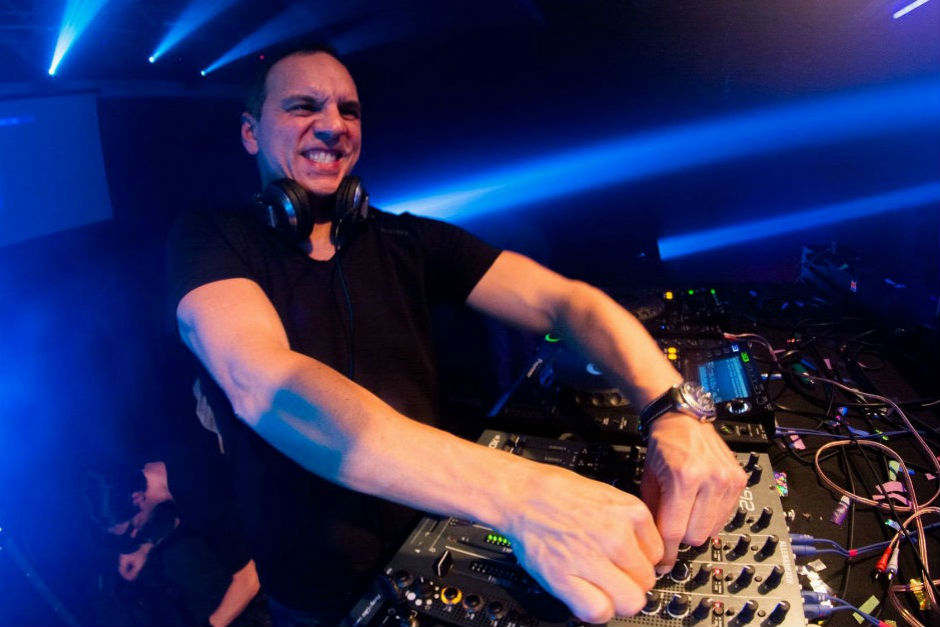 Marcelo Demarco shares some of his most influential tracks
Established producer and Founder of South American tech house Label, 'SURO records' Marcelo Demarco was born in Uruguay where he developed his unique style, an exotic mix of ethnical rhythms and electronic sounds, all spiced up with deep flavors and always served on a techno base. Demarco's productions range from the darkest to the grooviest side of the underground, with hypnotic bass lines and effected elements he attracted support from the best artists and positive interest from international music press and radio.
Marcelo has been passionately mixing and creating music since 1996, including thousands of appearances around the World and spreading that particular sound released on vinyls, CD's and digital downloads globally in the most important stores.
To welcome the new year he has shared some of his favorite tracks. Catch him on NYE playing alongside Pig&Dan in Uruguay.
1. BEC – Law Of Attraction
"Currently this is my favorite track, released on Second State and it's the kind of techno I enjoy playing!"
2. Ben Klock – Subzero (Function-Regis Remix)
"Released on Ostgut Ton in 2012 represents the classic sound of Berlin, dark and gentle. I love the way these chords keep on pushing up"
3. Alan Fitzpatrick – Paranoize (Adam Beyer & Jesper Dahlback Remix)
"Going back to 2010 this classic of Drumcode with a very industrial sound and hypnotic effects, perfect for big rooms"
4. Plastikman – Spastik (Dubfire Rework)
"Originally released in 1993 on NovaMute records and finally remixed by dub fire and released on Minus in 2008 its one of this track that I can't get enough of its percussions"
5. Tale Of Us – Another Earth (Original Mix)
"Another gem released by Minus. This track is exceptional for me because of the contrasts between the classic techno groove and a synth work that is dark but feels funky at the same level, great work of the Italian duo"
6. Pig&Dan – Terminate
"Released on Cocoon in 2009 this track is here for two reasons, first the excellent bassline and second for the way it gets away with a minute plus length drumless break, which explodes with a great drop"
7. Nick Curly – Dubnoise
"Released in 2008 in Cecille Records seems like is still sounding very actual with its house feeling and clever breakdowns. It has a perfect minimal groove  for the summer."
8. Maksim Dark – Addendum 
"This Senso Sounds' dark techno is not only perfectly produced, but also I have chosen it because of its vocal work and synths riffs"
9. Christian Smith & John Selway – Push Factor (Oxia remix)
"Released on Sci+Tec in 2008 I like the atmospheric vibe and the way that gently build the tension, very elegant work"
10. Marcelo Demarco – Obey – Cosmic Boys Remix
"Released in Suro Records this is a remix of my own Obey track. I just love the way the boys have rounded the groove with their classic vocals and a long build-up that drops with a strong bass just to start building again"
Follow Marcelo Demarco
https://www.facebook.com/dj.marcelo.demarco
https://soundcloud.com/marcelo-demarco
https://www.instagram.com/marcelodemarco
https://twitter.com/marcelodemarco