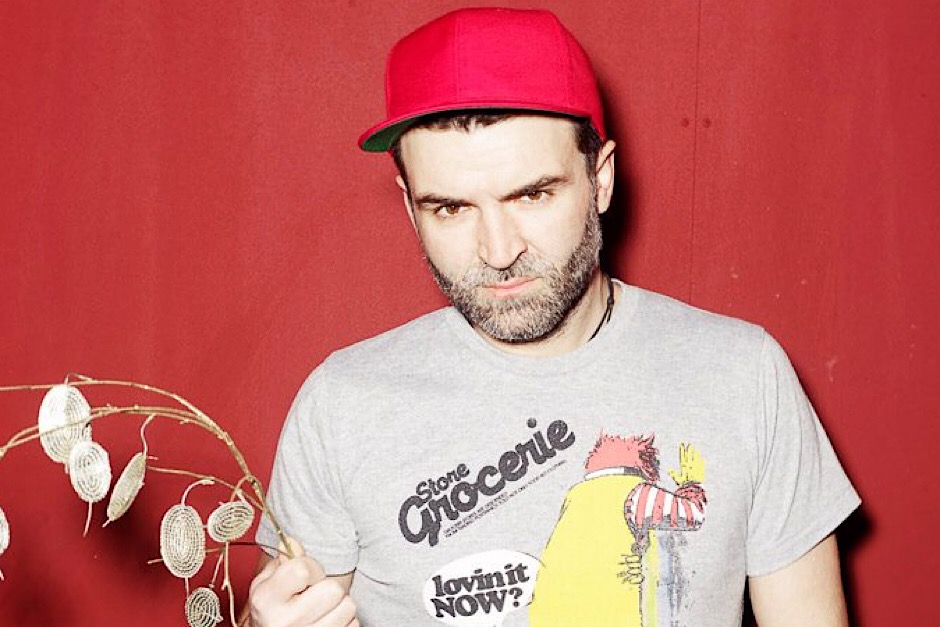 Mario Neha shares his all-time-favorite tunes
Switzerland based producer Mario Neha is about to release his second album 'Free Birds Fly Highest' on his own label Inyan Music. This time he has decided to share his eclectic tastes and musical influences with Electronic Groove.
Mario Neha's 'Free Birds Fly Highest' is available now. Grab your copy here.
01. Otis Redding – Sittin' on the Dock of the Bay
"For me the best song ever written, classy and beautiful"
02. The Doors – Ghost Song
"Just amazing music, timeless and classy. I've listened to it over a thousand times and it never becomes boring"
03. John Lee Hooker & ZZ Top – Boom Boom Boom
"I love John's music and I love rocking blues. It lifts me up from every muddy mood"
04. The Prodigy – Voodoo People (Pendulum Remix)
"Liam Howlett is the producer I would say who threw the biggest impact on my youth and the music of my teenage years, definitely my hero."
05. Gunshot – Color Code
"Gunshot, for me the best rap combo ever. They made me listen to ruff Britcore hip-hop in the early 90's. Britcore was a big influence on my personal evolving."
06. Funkdoobiest – Bow Wow Wow
"There are so many hip-hop songs I love, and this one is still a big one for me!"
07. Pascal F.E.O.S – From the Essence of Minimalistic Sounds
"When I heard this album, I was just blown away. So cool, so fresh, that was a milestone for me and a part of the vision of my own electronic music"
08. Mario J & Murat – First Visit
https://www.youtube.com/watch?v=wCDIaum1Ie0
"I still have many vinyl records at home but I never got this one. If you ask me for the best and coolest techno song, that's the one for me"
09. Throb – Cpjavelbaskagge.
"The Scandinavian techno scene was always the best for me…I just love their vision of techno and one big dude is still on point, Sebastian Mullaert. Throb had some massive tunes which really impacted with power and a great portion of funk. I'm missing this flow nowadays…so much techno that's too emotional on Beatport and so much less of 'rock n roll'! This track from Throb is rock n roll for me."
10. Gaiser – Egress
https://www.youtube.com/watch?v=I1a80H7EINg&t=53s
"Cool, sexy, funky, great! That minimal / microhouse style still rocks my world more than any other genre in electronic music"
Mario Neha's 'Free Birds Fly Highest' is available now. Grab your copy here.
Follow Mario Neha: 
https://www.facebook.com/marioneha
https://soundcloud.com/marioneha