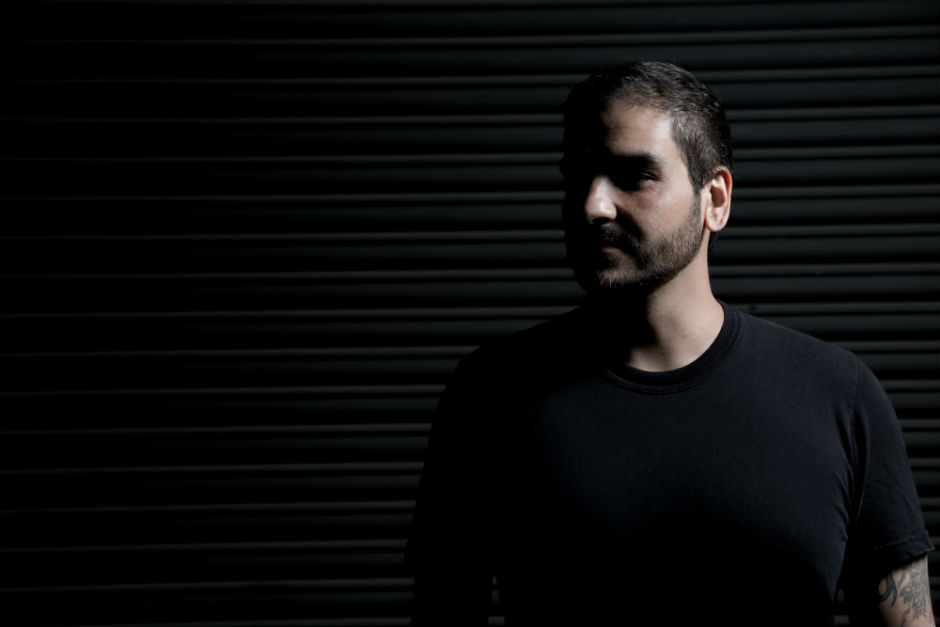 Shall Ocin shares his favorite 80's and 90's electronica tracks
Shall Ocin has been a DJ and producer since 1998. With a distinct sonic signature, he's always trying to take his music to new and unexplored levels, with heavy use of modular synths, analog rhythmboxes and custom-made effects. The results are flawless dancefloor techno tracks, mixing heavy beats, big basslines and unexpected effects, always taking the listener to an emotional adventure on the dancefloor. His music can be found on labels like Ellum, Hotflush, Bpitch Control, Last Night on Earth, Hot Creations, Systematic, Get Physical, Culprit, Leftroom and Herzblut, among others.
Today Shall is releasing his latest EP 'Bounty Hunter' on his own 'Clash Lion' label. For the special ocassion he has shared some of his favorite 80's and 90's electronica tracks.
1. 808 State – Headhunters (1988)
"One of the most influential groups ever in electronic music, mixing psychedelia, electronica and the Manchester vibe… They got really famous with the 'Ninety' album, but I still prefer this one."
2. LFO – LFO (1991)
"A true genius, a talent to be missed. I love all his work, as a musician or when producing acts like Bjork or Depeche Mode"
3. The Orb – Little Fluffy Clouds (1991)
"They were really creative, with no boundaries on their art. This is their masterpiece."
4. Orbital – Halcyon + On + On (1993)
"One of the most beautiful tracks ever. This is the kind of music that never gets old."
5. Plastikman – Spastik (1993)
"Richie Hawtin at his best. This track is from 1993 and we could already feel he would become one of the most important people in dance music, ever."
6. Pan Sonic – Uranokemia (1995)
"Another genius that left us too soon. Pan Sonic tracks were like sonic sculptures. Serious stuff."
7. Drexciya – You Don't Know (1996)
"Electro and techno from Detroit, the cradle of electro and techno, done by two of the people that invented these genres. Gerald Donald is also responsible for Dopplereffekt, Arpanet, Japanese Telecom… So many good projects…"
8. Squarepusher – Come on my Selector (1997)
"Squarepusher is one of the most talented musicians out there. For me his music is even more special because, like him, I started my career playing bass (and I still do). He's an excellent bass player as well as a superb producer."
9. Jeff Mills – The Bells (1997)
"Well, Jeff Mills is Jeff Mills. This track has a really mysterious and nervous vibe that I never get tired of."
10. Aphex Twin – Windowlicker (1999)
"Probably one of the biggest artists of the last decades. Aphex Twin makes everything else sound and look dull. A genius. I could name dozens of other good tracks from him but Windowlicker is my favourite, it's perfect. The beat, melodies, effects and even the video."
Shall Ocin's 'Bounty Hunter' is already available. Grab your copy here.
Follow Shall Ocin:
https://www.facebook.com/shallocin
https://soundcloud.com/paneoh
https://twitter.com/shallocin