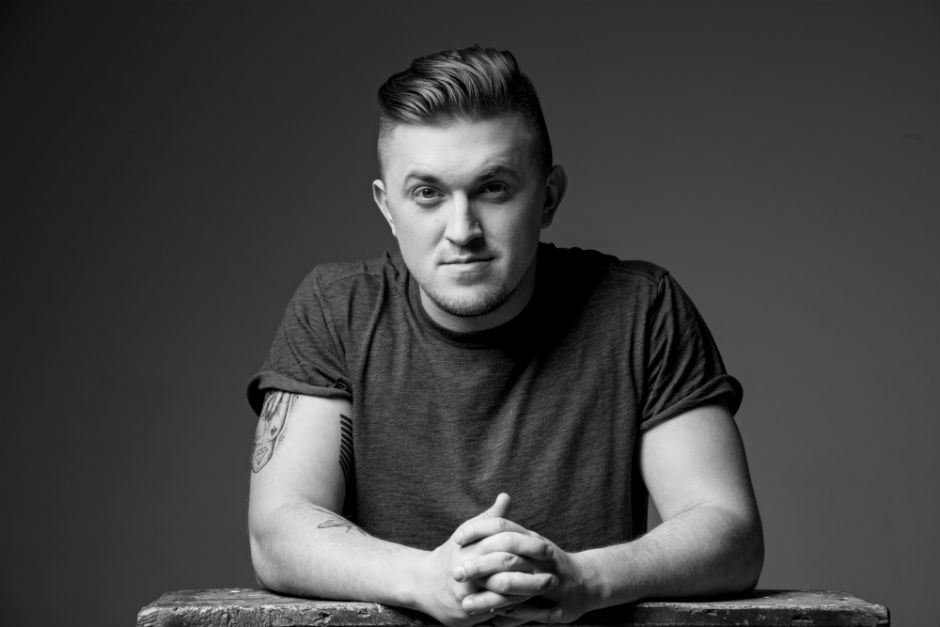 Spartaque shares some of his favorite techno tracks
With over 300 productions, Spartaque is one of Techno's most well-known names on the current scene. Since 2005 he has positioned himself thanks to his productions and remixes on labels such as IAMT, Virus Music and a lot of gigs recorded in his podcast series 'Supreme'.
This time the Ukranian DJ share with us his 10 favorite techno tunes.
1. Frank Biazzi – Distraction
"I should probably start off my TOP 10 with Frank Biazzi's Distraction (Original Mix). It was released on MATTER label. Well, this guy right here is really fun to follow lately in terms of the quality of his work, the up-to-day sound… Indeed, a brilliant job, the groove is great. I believe I've been playing this track for about 2 months already and I rejoice at how the audience reacts to this thing each time."
2. Gel Abril – Universe
"My second favourite is Universe (Original Mix) by Gel Abril, released on Suara. That's an intricately interesting work. It hooks you up with those peculiar chords, a unique melody that pumps up the dance floor. It sounds a bit like classical techno as well but at the same time, it's really up-to-date and trendy."
3. Lucas Freire – Feed Your Need (M.I.T.A. Remix)
"Number 3 is one by Lucas Freire, a good friend of mine. The track is called Feed Your Need (M.I.T.A. Remix). Brilliant sound, real underground, a very interesting groove in it, too. It was released on Voltage Records, owned by my friends from Greece. In general, they release plenty of good stuff and this thing is one of the best ones they've had released so far."
4. D-Deck 'Thrust' (Original Mix)
"The fourth spot goes to D-Deck, my friend from Italy. I used to collaborate with the guy and his label. I hope that he will send me something like the track I'm talking about for my Codex label as well. The piece is called Thrust (Original Mix), released on the U.S.-based Transmit Recordings. This label is highly acclaimed for the stuff they release, their top-level R&R, selection, and I know Boris, the label's owner. And I know how carefully he chooses the works to be released from his imprint. So this track is another great example of his efforts. A really powerful track."
5. The YellowHeads – 'Corvus' (Spartaque Remix)
"Fifth goes Corvus by The YellowHeads. I won't be too shy here. It's my own remix. I couldn't but mention this piece. It was a great opportunity to work together with these guys. I do believe that the result came out just great with a very interesting pause hole and a powerful drop. It's awesome I got it released on my Codex label and I'm happy to see the audience support this release and my remix."
6. D.Mongelos – Fever (Original Mix)
"Number 6 is D.Mongelos with his Fever (Original Mix). It was released on the Dutch label, Orange Recordings, owned by Steve Mulder, a good friend of mine. And D.Mongelos is also a guy I've known for ages. I've been playing his tracks for a long time. I also released a very powerful track of his on my label. That one works on the dance floors really great. That's an example where I like listening to this track on my live sets even better than in my headphones."
7. Frankie Bones – Call It Techno (Canada's Carlo Lio Remix)
"The seventh spot goes to the fresh work by Frankie Bones, Call It Techno (Canada's Carlo Lio Remix). It was released on a great label Intec, owned by Carl Cox, managed by John Rundell. These guys are also great at selecting the material for their label. And of course, given the legendary figure of Carl Cox, they don't find it difficult working with the guys like Carlo Lio. I admire this man, really. And this work is another example of his great talent."
8. Juliana Yamasaki – Close Your Eyes (Original Mix)
"Number 8 is the work by a girl named Juliana Yamasaki. Japanese name, but I believe she lives in Germany. The track is called Close Your Eyes (Original Mix). A cool job right here. I guess the track is going to be released on her label DCRYPTED. She sent me a promo, and I recently played it at Fabrik (Madrid). It tore the crowd into pieces, really. I enjoy the way she writes her music, the way she moves. And I won't make a secret out of this, I recently invited her to cooperate with my labels, too."
9. Bertzi – I'm Scared Too (Original Mix)
"Ninth track is by Bertzi, called I'm Scared Too (Original Mix). It was released on Vaulture. That's a really interesting track. A crazy groove. Dangerous pads, or I'd say it's the synth that goes in just perfectly. A velvety sound… Brazen, dangerous and really thrilling, just like the track's name. Once again, the groove is awesome. I've already played this track on numerous occasions and I will continue to do so for a long time. Great job, way to go!"
10. P-Ben – Retro Classic (Original Mix)
"I wrap up my TOP 10 with P-Ben's Retro Classic (Original Mix). It was released on Funk'n Deep Records owned by a friend of mine, Dirty Sox. The label is highly acclaimed, always releasing interesting works. This track has already been included in various compilations. Mike is good at making his compilations, indeed, by selecting the freshest tracks. I'm always happy when I see some promo he sends me. And this is a case where you can always find a real diamond among a wide variety of works. That's a great piece with a unique sound to it. Maybe, just maybe it's a bit too commercial-sounding. But at the same time, it makes the crowd go totally nuts. So this track is in my super-hot rotation, at least throughout the past month."
So that's my TOP10 for you. I hope you enjoyed my comments on these works as much as I enjoyed giving them. But I believe that better than reading any of my comments will be for you to check out my live sets. So you are welcome to listen to them and see me perform at a spot near you. So long!
Follow Spartaque:
https://www.facebook.com/spartaquelive
https://soundcloud.com/spartaque
https://www.instagram.com/spartaquelive
https://twitter.com/Spartaque